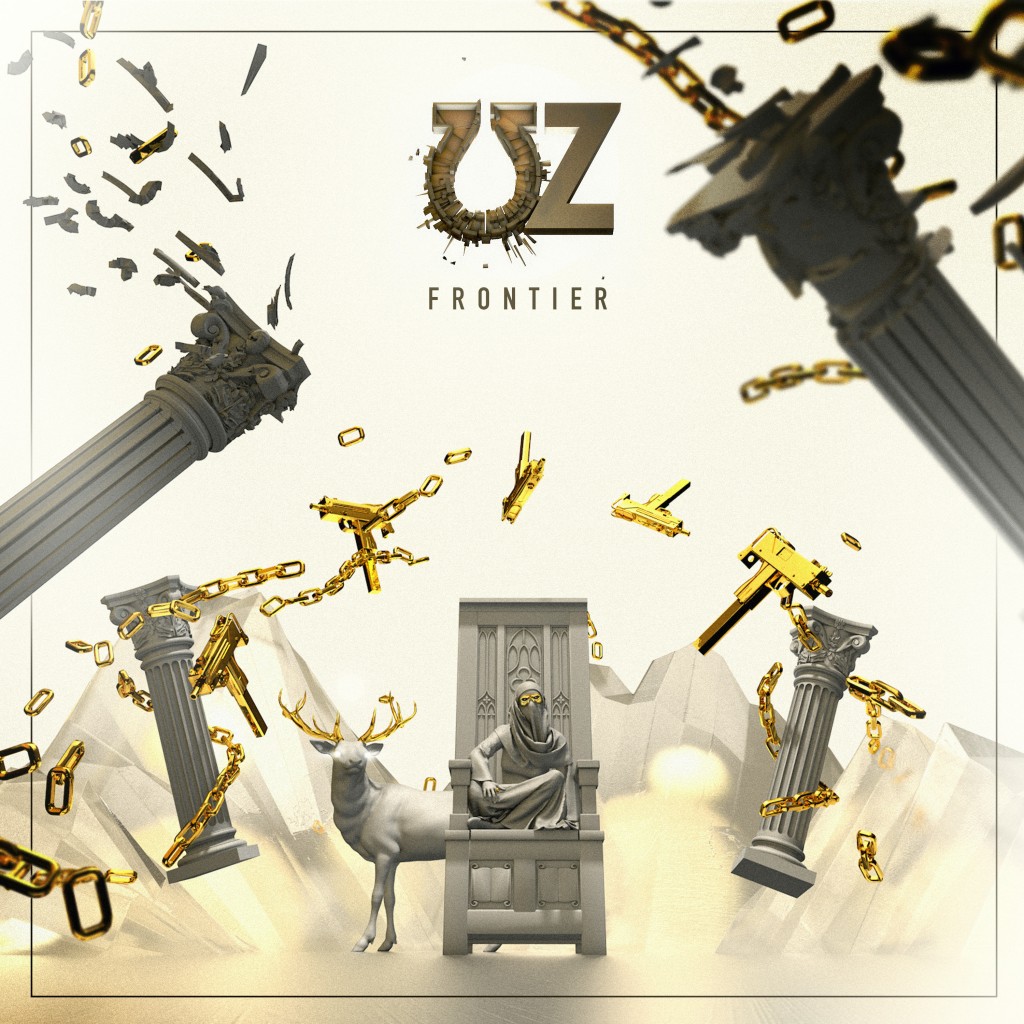 The mysterious masked producer ƱZ will be releasing his EP titled 'Frontier' on July 21st along with an awesome Bittorrent bundle, a Reddit AMA, and a chance to be featured along ƱZ himself. As far as EP releases go, this one packs quite the punch. The four never-before-heard tracks off the 'Frontier' EP will showcase his ominous bass sound that has ƱZ leading the pack with his monstrous intensity.
At 11 am EDT, ƱZ will release the Bittorrent bundle containing 45 songs including the 'Frontier' EP, select Trap Shit tracks, unreleased tunes, remixes, collaborations, and mixes — plus wallpaper, a "Trapslator" (ШῌỊϾῌ ⱢЄ₮Ϩ ΫØṲ ШЯỊ₮Є ⱢỊКЄ ₮ῌỊϨ), and more. Also included will be a key to unlock the location of the elusive Trap Shit V10, and a special rap contest for a chance to appear on an official release with ƱZ himself! With all of these included in one Bittorrent release, you better be waiting for 11am to get yours right on the dot.
At 5pm EDT ƱZ will speak for the very first time via the Reddit AMA, something else you will definitely not want to miss.
Finally, the upcoming tour dates as well as the stream of the 'Frontier' EP are below!
ƱZ Tour Dates
July 17 Minneapolis, MN @ Skyway Theater
July 18 Pharr, TX @ Aragon Music Hall
July 24 Houston, TX @ Limelight
July 25 Lake Tahoe, NV @ Bass Camp Festival
July 31 Tampa, FL @ Amphitheater
August 1 Atlantic City, NJ @ Electric Adventure
August 14 Miami, FL @ Club Space
August 22 Orlando, FL @ Gilt Nightclub
August 29 Vancouver, BC @ Red Room
September 26 Chicago, IL @ Mad Decent Block Party
Leave a Reply