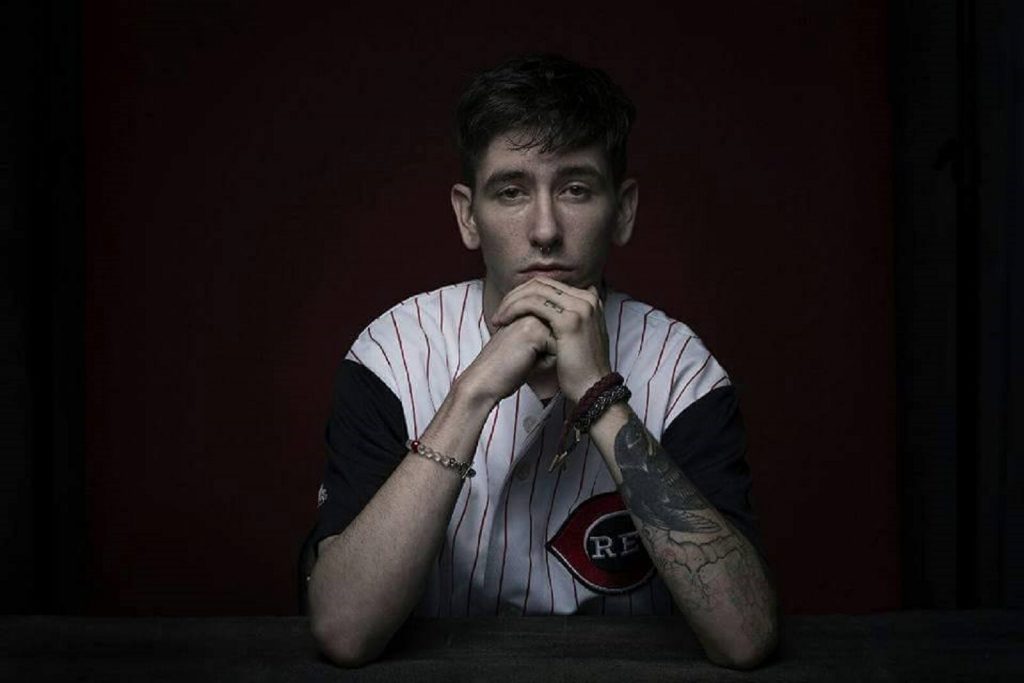 Hailing out of Louisville, Kentucky lies the WeirdFam Boss. Paul Travelstead, or as many call, Gitsum, continues to pulverize the turn tables and reigns supreme as the region's top trap artist. Spending the past few years perfecting his sound and gaining fans by playing all over the east coast, Gitsum is ready to hit new levels.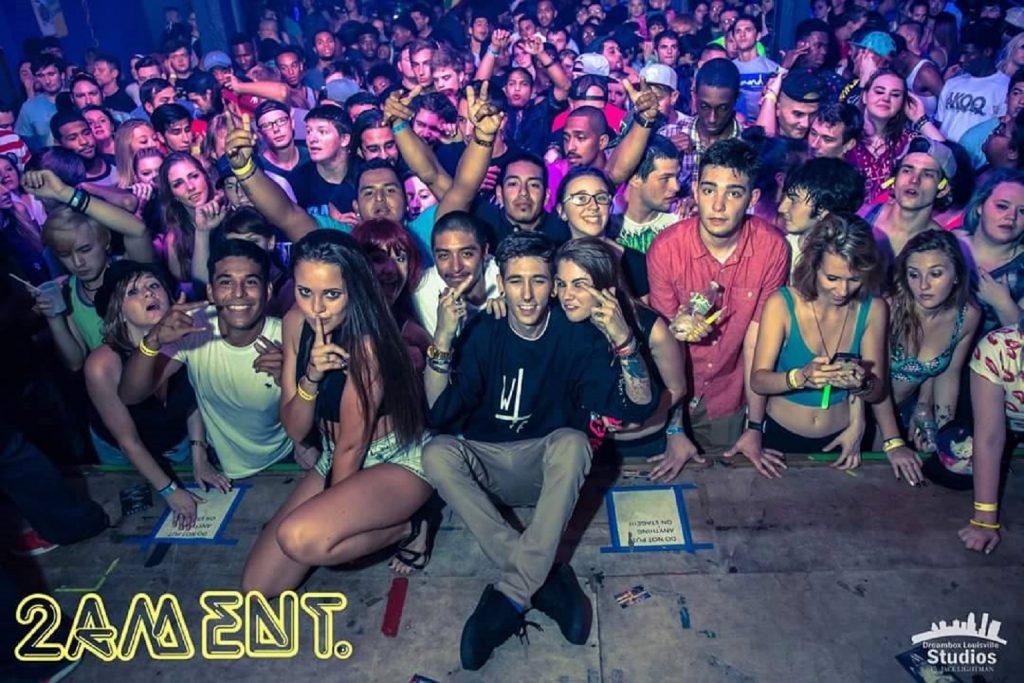 A Kentucky native, providing nothing short of amazing vibes and building the EDM community for the better, Gitsum has shared the stage with artists such as Ghastly, Datsik, Buku, Keys N Krates, and many more. Along with playing beside many national touring artists, he's also been featured on festival lineups with legends such as the trap god himself, RL Grime, Ookay, Dillon Francis, Chance the Rapper, and Young Thug.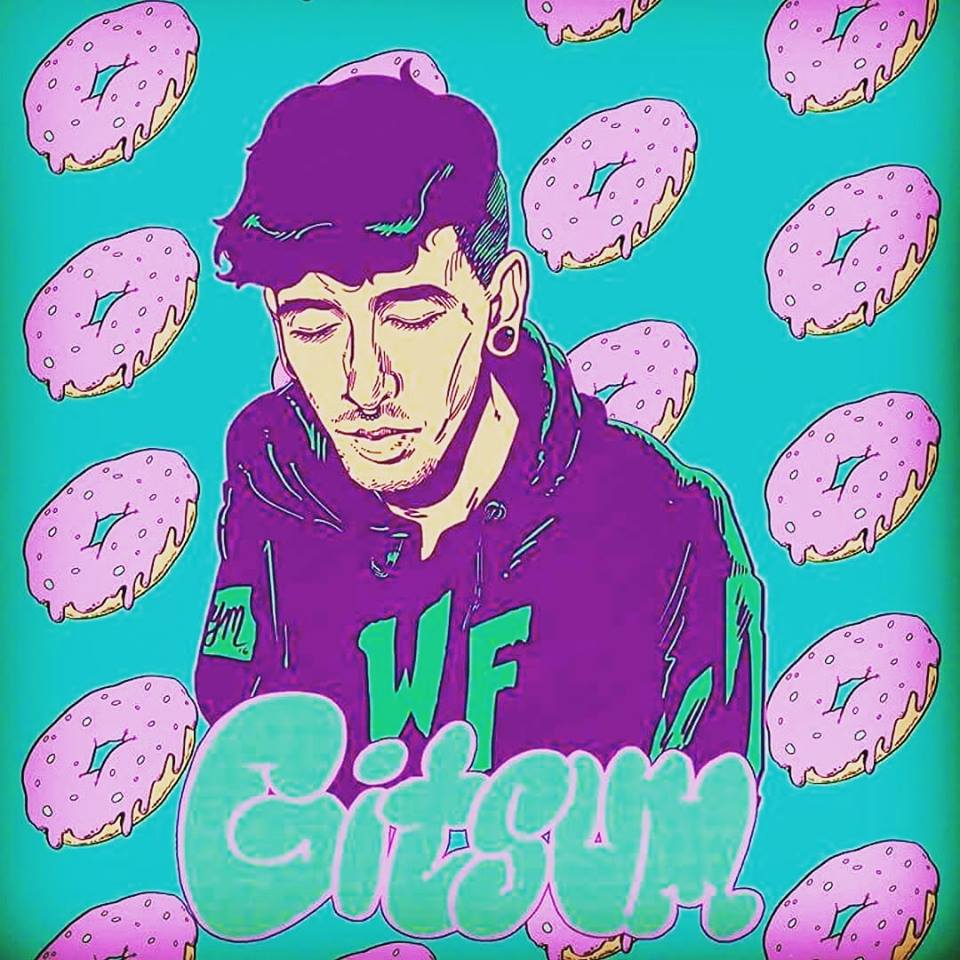 As for turning dance floors upside down, Gitsum also runs his own Independent record label/clothing company, WeirdFam. WeirdFam focuses on building community around what has struggled in recent years, the local Louisville EDM scene. Thanks to Gitsum and WeirdFam, it's back on the rise and in full swing now.
Interview:
Obviously, you've built a community with WeirdFam. What does the connection between community and music mean to you?
It's everything. I don't think you can go very far with music without your community. Those people really make a difference. If those people didn't come out to my shows, I couldn't play. Community is literally everything thing for me.
With the progression WeirdFam, how has the scene in Louisville grew/reacted to it?
It has had a strong impact in Louisville, mainly the downtown and highlands area. I think we've given a nice niche for people to enjoy themselves. We've developed people that are like fam with this. We strive to give people a way to connect in our music community that hasn't really been there in the past. Actually, a funny story is one of our WeirdFam designs popped up on a tattoo we seen on Facebook. No one really knew who the chick was, but we invited her out and she really had a good time. Its an amazing feeling giving people who wouldn't normally be social, this outlet to make new friends.
Musically what are you goals for yourself?
I just want to make music that I like. It's cool if other people get into it, but I make music that makes me happy. The WeirdFam goes with that too. The artists I've picked all have their own style. It's truly weird music. I just want everyone to be able to make music that expresses themselves and have a platform we can all release music on.
Speaking of music that makes you like, what inspires to keep on producing the music you do?
That's a tough one; I just do it because it makes me happy inside and gives me joy. It gives me motivation and hopefully I can spread that happiness and motivation to other people.
Recently, Louisville has been bringing in more national touring acts. How's it feel to have yourself and other WeirdFam artists being booked more and more on these shows?
It feels amazing. That's the original goal I set out to do; I wanted to build a team with my favorite artists. We all have a niche and it's nice to see that the entire team is getting booked at such a high rate. I think this works out because of how different we are. We cover all genres of EDM. It makes it easy for us to get put on different shows and keep moving up. It just makes me proud and happy of my team to see all of this unfold.
As you and your artists continue to grow, what are some future plans for you as far as music goes? What about WeirdFam?
I plan on coming out with a new EP in early 2017. I know all of my artists are always putting out different music, but were trying to put out an EP with all of our music combined and collaborated. Along with this, we have new merchandise planned and everything. I feel like 2017 is the year for us, as 2016 was a year for figuring everything out and getting the feel for stuff.
If 2017 turns out the way you planned, where do you hope to see yourself in 5 years?
I hope to see my whole team, including me, producing tracks for not only ourselves, but respectful names in the game. Along with this, I hope we're all on a festival circuit of our own promoting and expanding the WeirdFam brand.
What is some advice you would give to up-and-coming artists trying to get started in a region that's had recent struggles with EDM?
Don't get a big head. Don't ever think you're too good to play a certain show. It's really hard because at the same time I think you should play for what you think you're worth starting off; don't be so quick to turn down small shows, because you never know what opportunity those can lead to. But once you get established, don't get pushed around; know your worth.
Any final thoughts or comments?
I think we covered everything! Just want to say thanks for having me!
For more on Gitsum, check out his Facebook & Instagram.
Leave a Reply