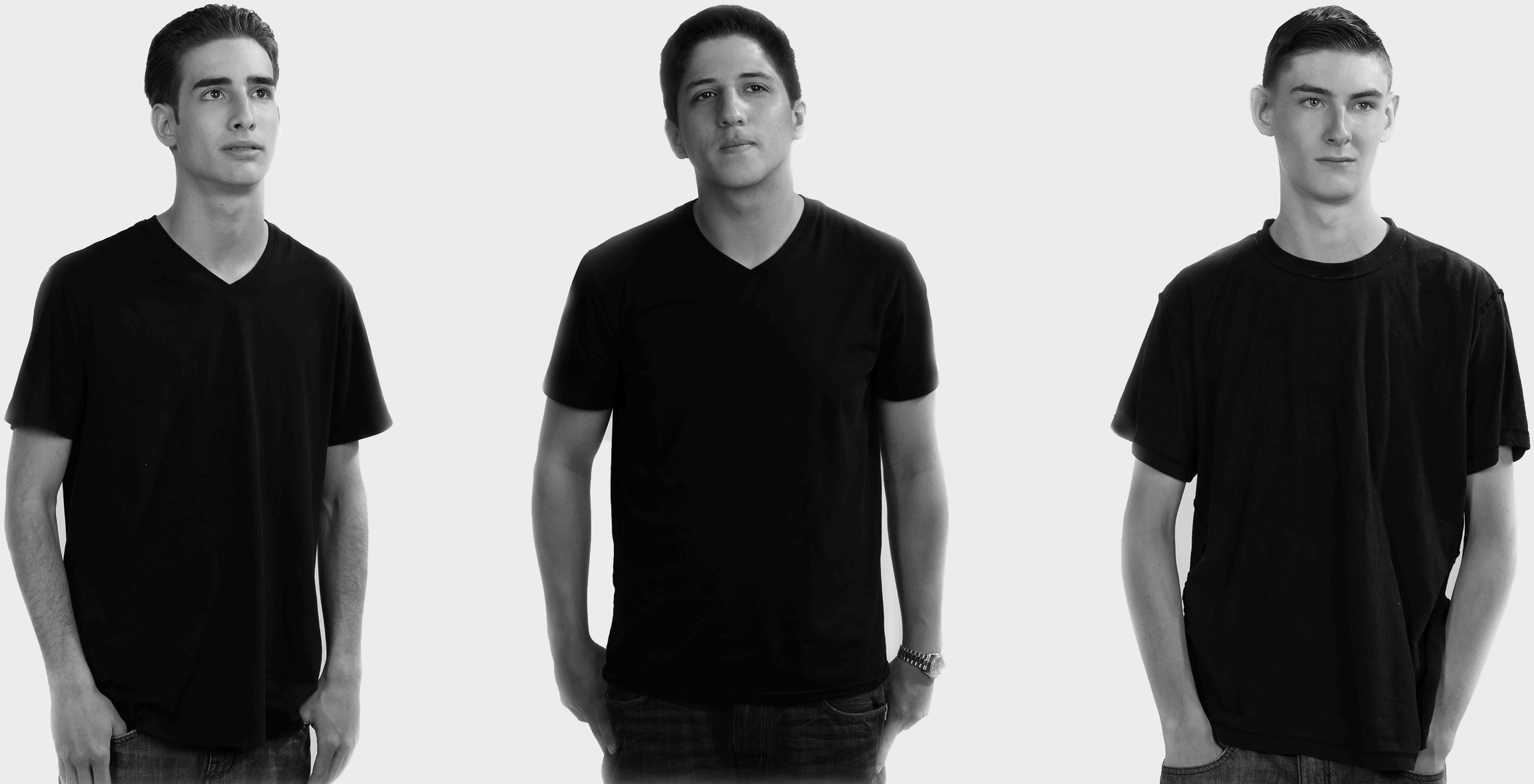 Ladies and gentlemen, it is my pleasure to present you with the latest edition of EDM Assassin of the Week. This time around, the spotlight is on TRIO. This is a group of three best friends who met up through school, shared their love of dance music, and started making beautiful music together. Read on to discover some sweet facts about who they are, and look out for their new single 'The Chant' coming out soon. They are definitely an act you want to watch, as they have what it takes to be the next rising stars.
Tim: I just want to thank all of you guys for reaching out to EDM Assassin! It's great to interview upcoming talent, and I'm really excited for your new material.
Let's start off with each of you introducing yourselves to the Assassin readers. Who are Nickke, Anthony, and Richard? If you have any funny icebreaker stories about your lives, don't hold back!
TRIO: We are just three guys looking to create memories through our music!
Tim: The name TRIO is perfect for you guys, because you're three best friends. You've known each other since college, but how exactly did you all first meet each other? Was the passion for EDM what originally made you all so close or was there more to the story?
TRIO: Nick met Rich in high school. They started to hang out because they both shared a love for music. Both decided to further their studies at Five Towns College and there they met Anthony. He knocked on their dorm room door once he heard electronic music blasting through it.
Tim: How far into your friendship was it before you seriously thought about becoming producers? What was that initial spark that made all of this happen?
TRIO: Around five to six months after meeting Anthony and all becoming friends, we created the bootleg to 'No Stress' and got a response from Laurent Wolf, and at that moment we knew ourselves as the trio.
Tim: Each of you feels that you bring something different to the table when it comes to music genres. What are those styles and how do you distinguish yourselves as unique while managing to make cohesive music as a group?
Rich: We all have individual likes and dislikes, and I like anything twerkable and dubstep.
Anthony: I am in love with house/progressive.
Nick: I like electro house and progressive house.
Tim: As a group, you have your eyes set on only putting out quality music. What is your idea of professionalism? How high do you set the bar for yourselves, and when do you know if a sound is working or not?
TRIO: We set our standards very high with every track. We don't like to restrict ourselves with a bar, and we like to think our music is limitless. Three people mean three sets off ears, so if one of us hears a sound and doesn't like it, we fix that until we all agree that the song as a whole is correct.
Tim: Your original track 'Blastoff' sounds not only professional but also incredibly enjoyable. Is this a good example of where you set the bar for yourselves, more or less?
TRIO: No, we set our standards higher and higher with every track. Like Steve Angello says, "Size Matters".
Tim: What was it like to collaborate with Acejax and Heart Hays for the song?
TRIO: It was an experience that has formed us into better artists.
[soundcloud url="https://api.soundcloud.com/tracks/137742808″ params="color=eda944&auto_play=false&hide_related=false&show_artwork=true&show_comments=true&show_user=true&show_reposts=false" width="100%" height="166″ iframe="true" /]
Tim: I could honestly see that track blowing up and becoming a huge hit for you guys by the end of the year. Is this what you're aiming for right now, and what measures are you taking to become bigger artists?
TRIO: Yeah were really excited to see where 'Blastoff' takes us and haven't wasted any time to get onto our next project. We've been in the studio as much as possible, and at this point we're just trying to stay consistent with quality records.
Tim: You all believe there is a huge emphasis on performing music. What do you do to ensure that the performance of your music is perfect? What shows have you done in the past or are planning to do in the future? Have you played mainly shows in club gigs? Are you aiming for festivals?
TRIO: As of now we are still on our run through the nightclub scene. We had many great opportunities and great shows throughout the NY tri-state area including Aura, Tokya, Webster Hall, and Pacha NYC, along with a bunch of other great venues. Right now we are really focusing on getting into festivals and on the road playing a broader range of shows.
Tim: Have you had any serious mistakes come up along the way, whether it is in the studio or performing? How have you learned from the past to grow as artists?
TRIO: Of course, who hasn't? We try to learn from our mistakes everyday which allows us to grow as a group.
Tim: Right now you are with an independent electronic label called Dare Recordings. I'm not very familiar with them. When did you first become a part of the label and how would you describe the experience of working with them? How do they promote you?
TRIO: It was a great opportunity to work with the Dare Recordings team. In March, Dare Recordings offered to distribute and sign "Blastoff", which was very exciting being our debut single!
Tim: Your SoundCloud in itself is great online promotion, and I see you're starting a podcast that sounds fantastic by the way. Are you planning to pump out new episodes on a certain schedule to attract listeners?
TRIO: Thank you we really appreciate that. We do plan to continue a set schedule with our podcast. Our next one will be out in June.
Tim: Right now, Hardwell probably has one of the most successful podcasts out there, and he has mentioned that he puts his podcast together in pieces every day throughout the week. How long does it take all of you to put together a podcast, and what is that process like for you? What goes into making the perfect song selection?
TRIO: Due to the constant democracy of the group, it takes a day to create our podcast. As stated we all love different styles and really try to mix all of them seamlessly. We also record our podcasts live from our Pioneer system. Just putting tracks into a DAW (Logic, Abelton, ect.) seems quite boring to us.
Tim: Do you plan on sneaking any special or unreleased content into your podcasts? With 'Blastoff' already sounding like a hit in the making, are there other tracks you are working on right now?
TRIO: We always try to include some unreleased content into our podcasts. We actually have a FREE original coming out on NextGen Records called "The Chant"! NextGen Records is an upcoming label out of the UK. We are happy the say "The Chant" will be released later this week!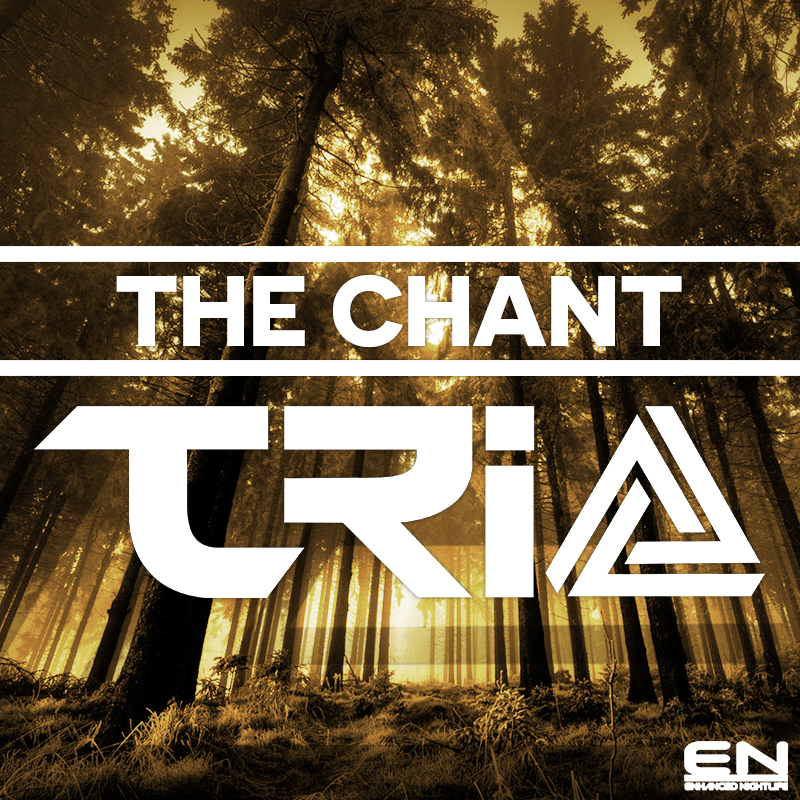 Tim: Ultimately, would you want to put out a studio album? Just a few years ago it was hard to find traditional albums in dance music, but it's becoming increasingly popular. Would this be something you would consider doing? Maybe a compilation?
TRIO: Yes, we believe a studio album can really showcase all of our styles uniquely. At this time we don't have any release information on our debut album.
Tim: Your bio describes your sound as similar to Swedish House Mafia, who coincidentally have had successful compilations. Are they a group you were really inspired by? What other artists have really helped drive you to pursue a musical career?
TRIO: In a sense Swedish House Mafia did inspire us, but it also inspired the idea to make music with three people. The idea to create a producer "band" was awesome, and we work well together.
Tim: As up and coming artists yourselves, what advice do you have to others like you who are in college now and are experimenting with the music? A lot of people think it's impossible to work with a label and make it to the top, but now you are with Dare and have a great song out! What does it take for someone else who looks at you and wants to reach the same goals?
TRIO: As upcoming artists we believe that the hardest part is to keep going no matter what is thrown your way. This industry can chew you up and spit you back out with ease.
Tim: Are there any other thoughts you want to share? Is there anything going on in the EDM scene you want to comment on, or is there anything about TRIO you really want to mention?
TRIO: If we discussed everything happening in the scene… we'd be here for weeks, but to sum it up we are all extremely happy with where the genre has come and proud to be a part of where it's going.
Tim: Thank you very much for your time, guys! It means a lot to me and to the EDM Assassin family that you wanted to reach out to us. You are all extremely talented, and I really look forward to seeing TRIO on a festival lineup and 'Blastoff' dominating the Beatport charts. 🙂
Big ups to TRIO for taking part in an interview with me. We are all extremely excited about their upcoming music plans. They sound very promising. Keep an ear out for TRIO's new single, 'The Chant', which was announced exclusively on EDM Assassin. The track will be out later this week, so come back to us in a few days for that single release announcement! In the meantime, you can access 'Blastoff' on Beatport, Spotify, and iTunes. Have any feedback for the guys? You can follow and tweet @ThisIsTRIO on Twitter with any questions, compliments, or industry advice. Are you an artist that wants to be featured as an Assassin of the Week? Send a direct message to @EDMAssassin on Twitter and ask for Grant or Tim. We will gladly set up an interview with you. Thanks for reading!
Leave a Reply