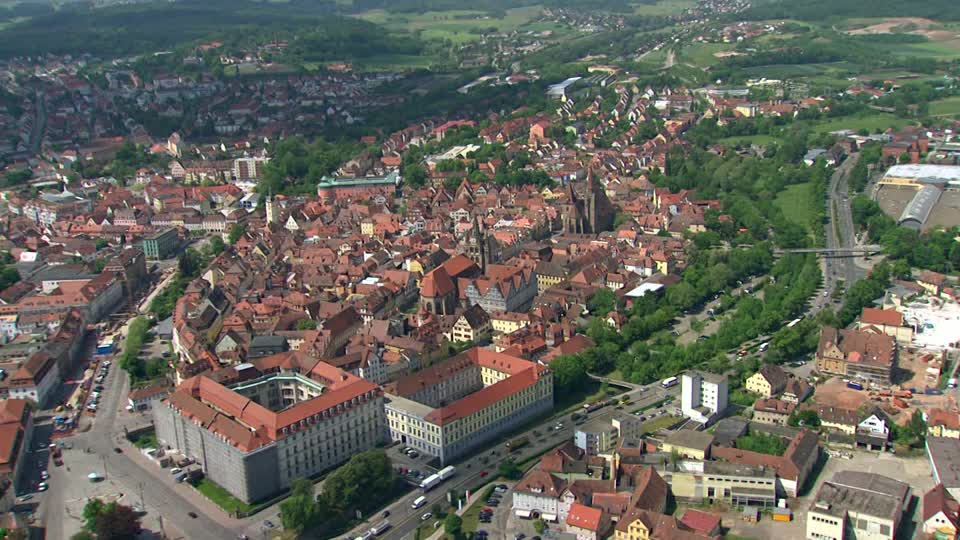 the photo is the picture of the city
Reports Monday morning were released that presented information on what is being called a Syrian suicide bomber during a music festival in Ansbach, Germany.  The three-day open-air festival was taking place in Ansbach, a city of 40,000.  A young man who allegedly claiming ties to ISIS orchestrated the attack.  The mayor, Carla Siedel, said that there were 15 victims involved but only one fatality.
Authorities stated that the 27-year-old male had a history of attempts on his life. Though individuals were injured, he was the only one who died during the attack.
Because of the attack, the music festival was cancelled and the area around the area surrounding the bombing area was immediately evacuated.
Nürnberger Zeitung, a local newspaper, the blast was reported about 10 p.m., local time. Before detonation, the individual attempted to enter the music festival but was turned away because he didn't have a ticket.
EDITORIAL:
This isn't being written in order to scare you out of festivals. This is an unfortunate reminder that you need to be aware. That includes aware of others. It is unfortunate that these attacks happen but the community that we live in always comes together.  This is a reminder to be aware. In New York and Philadelphia, at least, I know that they say, "If you see something, say something".
Dance music is about the joys and happiness. When I got started in the electronic dance genres, I was taught about P.L.U.R. We may not boast about this ideology as much as we mused to, but we can still follow those values of Peace Love Unity and Respect. Spread the good vibes to your friends, to people you meet, and all those who are around you. This is not a time to point blame at groups of individuals who are different than you. It is a time to work together and stand in unity.
For anyone who can speak German:
Leave a Reply