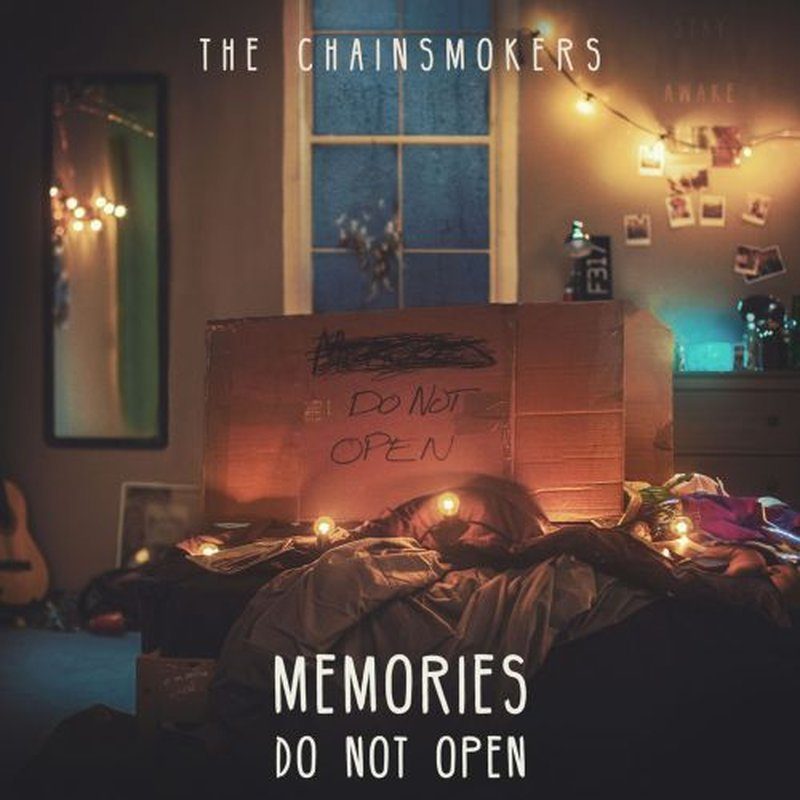 It has been expected for quite some time, with all the fame that they have been gathering, that the Chainsmokers would be releasing a full length album.  The popularity of songs like Closer, Paris and All We Know, they have been building quite the following.  Well, finally, they have released Memories… Do Not Open.  This album does not have all of the singles that people expected on it, but it has Singles like The One, Paris, and Something Just Like This.
The album calls upon "mainstream" artists like Coldplay, Jhené Aiko and Florida Georgia Line but also vocalists like Emily Warren and Louane. Obviously, tracks like The One and Paris have been songs that I have been listening to for a while, but a new favorite has to be Wake Up Alone, which has Jhené Aiko's vocals working with a smooth, slow tempo.
If you are unsure about the album, I don't blame you.  The variety of artists are interesting.  But I would totally give it a good listen.  Check it out below,  it's located under the track list.  If you like it you can get it off iTunes.
Break Up Every Night
Bloodstream
Don't Say (Feat. Emily Warren)
My Type (Feat. Emily Warren)
It Won't Kill Ya (Feat. Louane)
Honest
Wake Up Alone (Feat. Jhené Aiko)
Young
Last Day Alive (Feat. Florida Georgia Line)
Leave a Reply