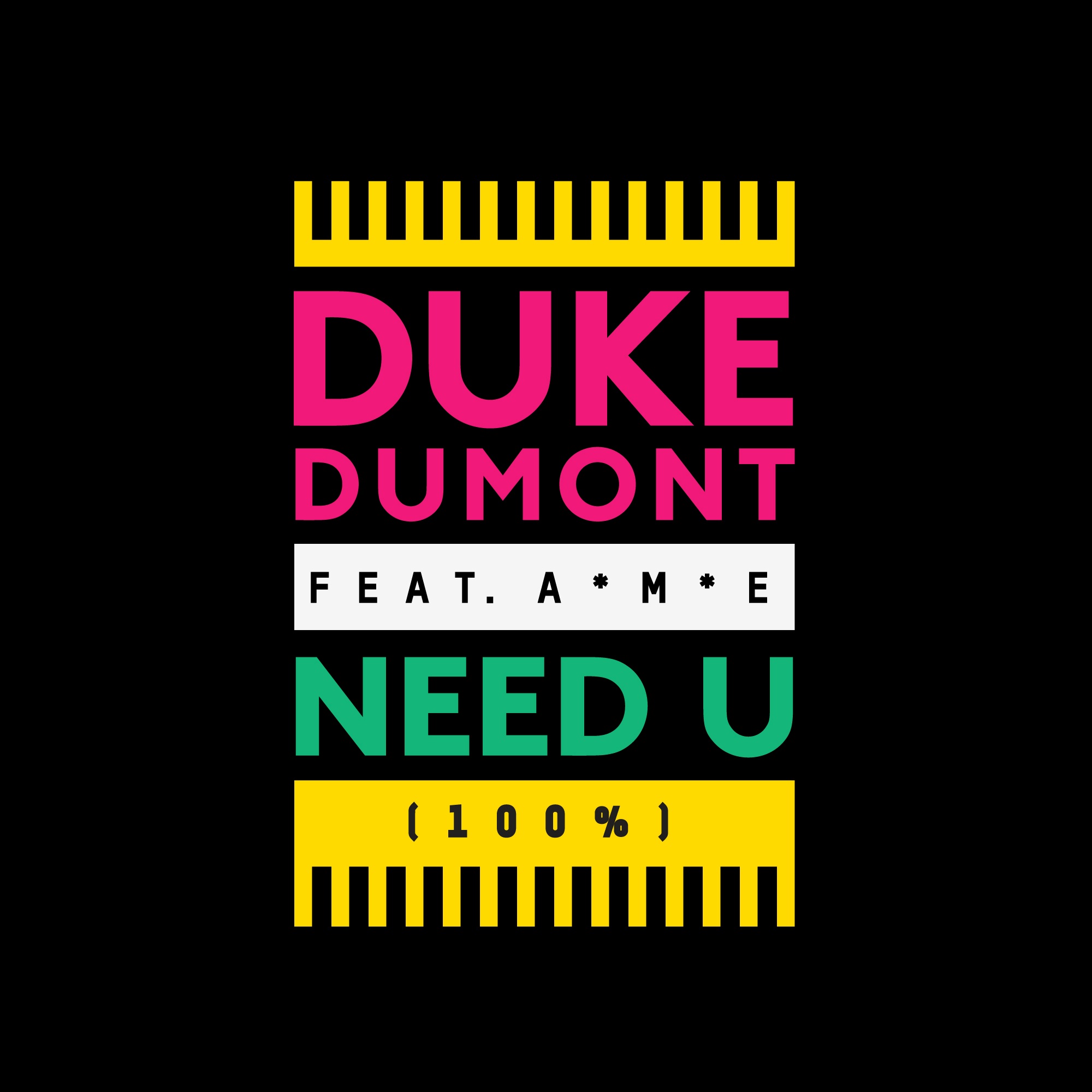 It's safe to say Ultra Music Festival was one of the biggest parties of the year. The festival has always been known for its stacked lineup featuring nearly every major act in EDM imaginable. Ultra even does a great job at including several sub-genres in their artist lineup, from progressive house to electro house to trance to trap to dubstep and everything else under the sun. However, there was one major absence in their lineup. One sub-genre was terribly underrepresented.
That's right, deep house fans, if you went to Ultra this year, you were probably disappointed that some of your favorite artists weren't on the lineup. The question is, why? Let's talk about our coverboy Duke Dumont first. His single 'Need U (100%)' featuring A*M*E was one of the most buzzed about underground tracks from 2013, and it really put him on the map. His tracks 'The Giver' and 'I Got U' featuring Jax Jones are equally as impressive. So, why wouldn't Ultra book an artist that has been buzzing all year? This is questionable especially since deep house as a sub-genre is embarassingly missing from the artist lineup. I don't doubt that Duke Dumont would have had a killer set, and I am sure EDM Assassin would still be talking about it a week later. (He didn't even play Ultra and we're talking about him a week later.) It may even be safe to say that Duke Dumont is for deep house what Martin Garrix is for progressive house over the past year. But I digress.
Duke Dumont wasn't the only deep house artist deserving of an Ultra invite. Hot Natured is coming off a fantastic 2013. Their latest album, Different Sides of the Sun, came out to positive reception from critics as well as great feedback from fans. Tracks like 'Tightrope' and 'Benediction' have been lighting up the dance floor for months and putting deep house on the map. Ultra could have benefited from a Hot Natured set for sure.
If Duke Dumont and Hot Natured had a great 2013, what is there to say about MK? MK have been everywhere over the past year, putting the deep house spin on their remixes of dozens of songs, including 'Dance With Me' by Le Youth, another deep house artist that was robbed. MK's eclectic style would add something to Ultra that was missing this year.
The biggest question, though, is how does Ultra ignore Mark Knight, one of the most recognizable names in the deep house scene? In the past year, Mark had clubs igniting to his latest hit 'Your Love'. In the past, he put out the jazz meets house anthem 'Man With the Red Face', and he even got together with Tiesto for the 'Beautiful World' remix. Over the next few months, expect a release of his remix for Chris Malinchak's 'If U Got It'. Mark obviously has a lot going for him. It's sad that Ultra doesn't acknowledge this.
Yes, it's obvious that trap and hip hop party influences ruled Ultra this year. It only took one glance of Lil Jon on the live stream to accept this fact. However, maybe Ultra 2015 can be different? Deep house has a lot to offer right now, and with Ultra being the progressive and inclusive festival it is, perhaps we can see some of the aforementioned artists on the bill next year. Their talent proves that they surely deserve it, and the fans deserve it too. In the meantime, all we can do is spread awareness of the long ignored deep house movement.
This is what we imagine a top notch deep house Ultra set to sound like.
Leave a Reply