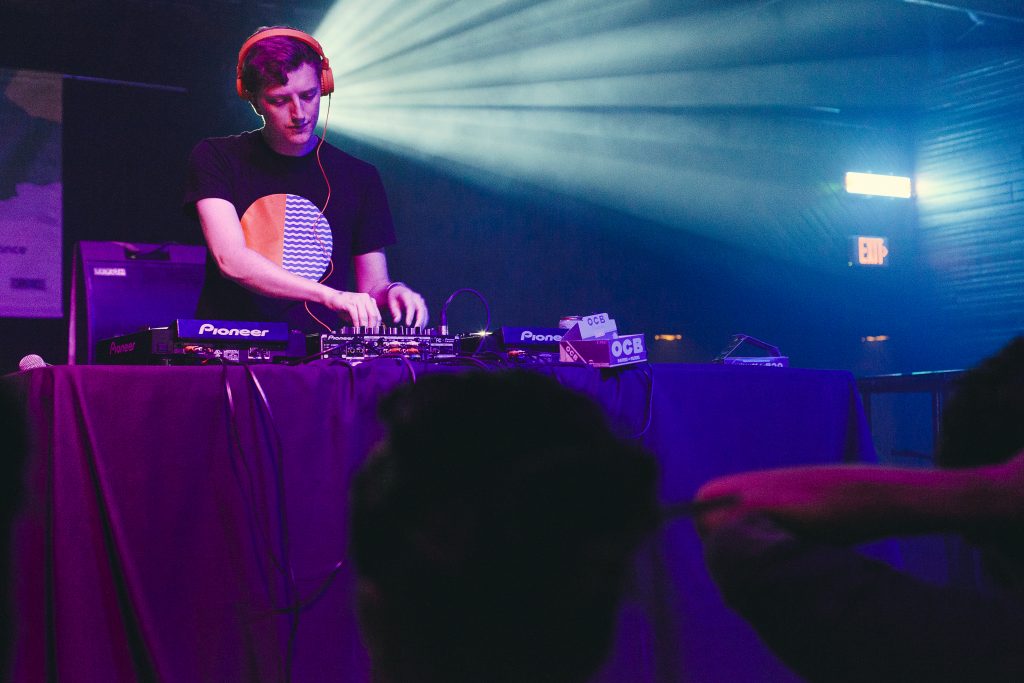 I have always said that the music industry is one of the most blatant double edge swords there are. The idea is that there is so much good that comes from it, yet there is this dark underbelly that exposes itself from time-to-time. Nothing wrong with that as that's in every industry, but being that we focus on Electronic Dance Music, it is much more apparent. Djemba Djemba went on a huge twitter rant discussing the art of music and the villain of labels and festivals. The thing is, he isn't wrong. That being said, this isn't unique to the music industry.
For instance, he talks about people going through Soundcloud to find the new in order for other artists to mimic. That happens in fashion, movies, television, and the tech industry. You'll be most familiar with the Instagram/Facebook vs. Snapchat ordeal. That said, it was Pablo Picasso who said, "Good artists copy, great artists steal." He then talks about festivals not being the future and that you don't need a record label. One, festivals are only getting bigger and better. Two, I can understand that. Labels help. No doubt, but we live in a time when they're not required. Look at artist like Deadmau5 who finally is independent. While he isn't an "EDM artist," Chance the Rapper is doing big things as well. It is a very interesting take by Djemba Djemba and really is a cautionary tale if anything. Be smart and keep your eyes and ears open. Read the whole transcription from his Twitter (which is protected) below:
Kids always have the ideas, but they often get appropriated by 'entrepreneurs' [sic] looking for a buck. Just look @ how SoundCloud works. Someone uploads music that stylistically represents their environment/inspiration. Someone more connected copies it > gets the opportunity. It's no secret that A&R's/published producers trawl SoundCloud for inspiration, keeping the opportunity for themselves. Just like Fashion. I made the mistake of believing the system was fair, but it was set up to benefit the 'owners'. Most artists realize this later.

I'm just trying to tell you the truth about this music industry. There are good and bad people, but it's the system that's wrong. A publishing deal is just as much a loan as a record deal. depending on your circumstances, hold out until you have the leverage you want. A pub deal doesn't get you in the studio with Rihanna. That's always been up to you. You can find writers to work without a pub deal. You don't need to sell your talents before they've come to fruition. No pub company will offer you what you're truly worth. Maybe 1/10th.

I'm speaking from my experience, but I've met many who feel similarly. YouTube "don't sign a pub deal" and you'll see. Music used to be controlled by the artists, before record industry. Ask yourself, what is the purpose of this contract? Who does it benefit? Artists and fans on all battlefronts: music, literature, films, art, etc, should do all they can to return the power to the art.

EDM festivals are not the future. I'm sorry to you, but they are part of the problem imho. This is not an inclusive space for new ideas. The future is supporting each other, not the industry. Just know that whatever you come up against, someone else has experienced before you. This is why it's important to not lie to the kids. Tell the kids the truth so they can figure out a solution.

Collaboration has always been free. If you sign a deal, u are essentially paying to collaborate. You can have a hit record without a deal. That's the truth. Right now we have a music industry controlled by Analytics, which is worse than sales bc analytics can be gamed. If you want to understand what you're seeing, just write it down. Once you read it back to yourself you'll understand.
Leave a Reply