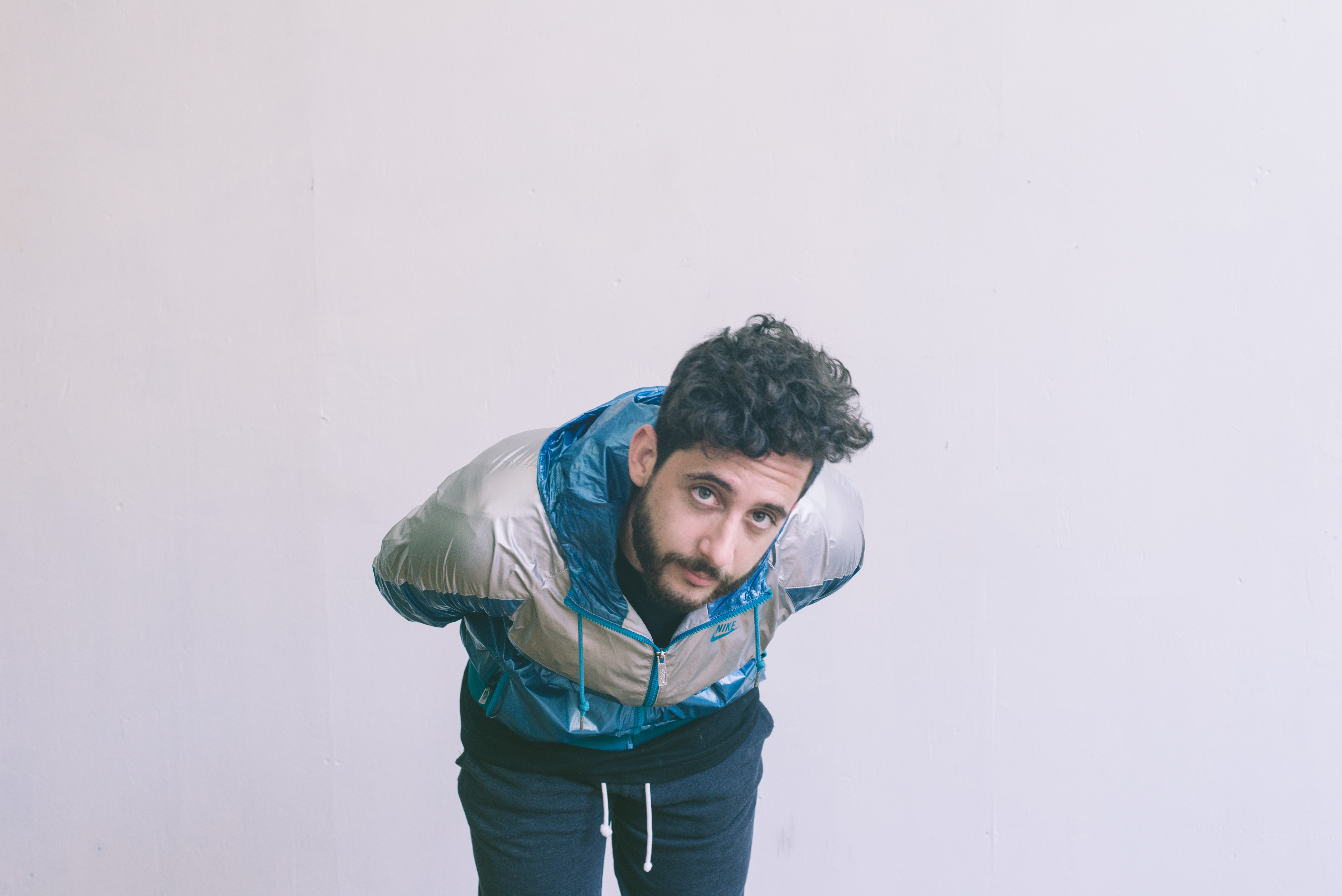 A native to Chicago and being pretty new in the EDM scene, Aryaylion has had a big impact already. The music he makes is different from other artist, different in a way that makes it hard not to listen to more. Some say because of well known song "The Lawnmower", his genre could be trap, but obviously he fits in multiple genres because every artist has their own sound. But as he becomes bigger and bigger, his sound is changing.
Aryay came on right before Seven Lions at the Concord, Nov. 28th. He did an amazing job hyping the crowd with his diverse taste in music. After his set, I had the chance to talk to him quickly and ask him about who he is and his career.
First question, what Is your real name, I've looked everywhere and I can't find it?
"My real name is Mickey, like Mickey Mouse."
What is your dj name "Arayaylion" about?
"My brother, his name is Aryay. Like that's his real name and I stole it from him. It's just a very Jewish name."
What genre do you think your music fits into the most?
"Well, the thing is it's weird. I only put out like two songs prior to the EP. I did this EP with Owsla, but prior to that, I had a turn up Drake remix and "lawnmower" which were both super trappy. I made those to get my name out there. Like when I made lawnmower, I knew that people would hear it and then a lot of other djs started playing it, and I was super thankful. But the whole, "fuck genre thing" is so real. It is what it is. It's music. There is a drop which makes it EDM. So my sound changed somewhat when I made, "R You Ok", I made it to be more "vibey". My brother what actually the one that sang, " Are you okay, okay", and I recorded that on an iPhone."
What is your favorite song you have ever made?
"Definitely, "R You Ok" 100%"
My favorite is "Sad Gurlz". What are your feelings about that song?
"I like it but the thing about all the songs I make, there is some element that is "crowd pleaser". If none of this had a drop, kids wouldn't turn up to it. And they wouldn't, like, hear it. And that's the part that kind of bums me out. I just want to make straight up music but I know that you have to get a fan base and you have to get people to be like, okay. I respect such and such for this reason. You have to make a drop because that's what kids want to hear. They want to rage.
What is the song, "R You Ok" about?
"It about my other brother, I don't want to get too deep into that because it's kind of depressing. But it has like a triumphant ending. Like at the end it's like, everything is going to be okay."
If you could collab with someone, who would it be?
"I mean, Radio Head. I'm a big fan. I'd say Nirvana but they're dead."
Dream DJ collab?
"Its corny, but Skrillex. It's corny in the sense that, that's probably what everyone says, I got to play with him for a little but I didn't get to sit down and talk to him. Everyone wants to meet him, but I'm like, fuck that. I just want to pick his brain and figure out, how did you think of this and how did you think of that."
Do you plan on playing any big festivals this year?
"Yes, maybe a few. This year is going to be way bigger than last."
What do you have planned for the near future?
"I have two tunes coming out with Dillon Francis. I have a tune coming out with NGHTMRE with a secret vocalist that's very popping right now and a bunch of other stuff. It's going to be a cool year."
I am so glad I had the opportunity to meet and talk to Mickey for a little while. I can't wait to see what he has to come next year!
And a huge thanks to Ashlyn for conducting the interview at Concord Hall and a big thanks to Mickey for taking the time to sit down with her!
Leave a Reply