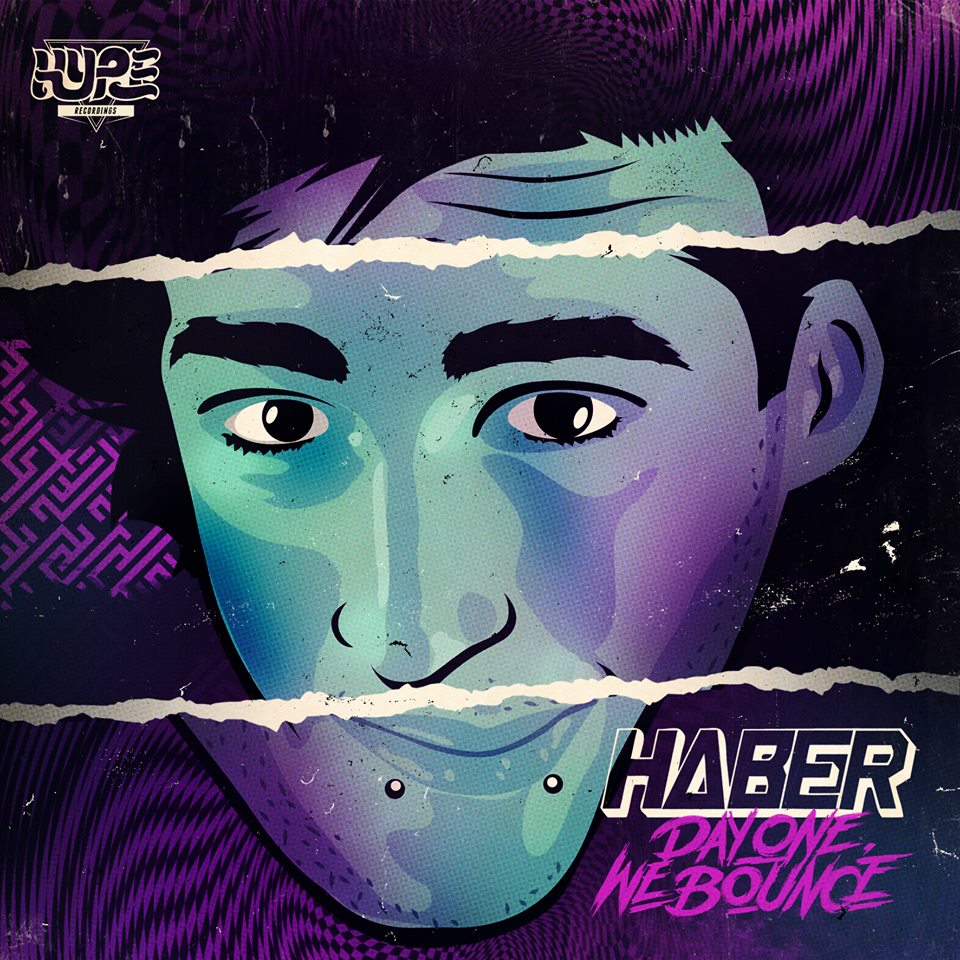 If you don't know the name Dylan Haber, you really need to go to Soundcloud before you read the rest of this article and check out his debut album, Day One We Bounce. Here's a link just in case. I was able to get an exclusive interview with the up and comer and here are his answers below!!
-Where are you from and how did you get into this music scene?
Firstly, I'm from a little town north of Melbourne called 'Riddells Creek'. It's a fair distance out, just under an hour by train.
Well it all started one night when my brother got home from clubbing in the city. I was having a pretty shitty night and I was just listening to some music in the bathroom.
He came in and said "Dylan, you should deffs try djing out. You love music and you're into that nerd stuff so why don't you give it a go?"
After he said that to me, I just sort of… like… clicked! I then went to my computer and searched up for places to where I could buy the gear!
The following day proceeded and bought two turntables, a mixer and producing software all on my brother's credit card. Hahaha!
Then as days went on, I aimed to learn something new every day and here I am, still learning and still developing!
I also got lessons from my good friend Zoolanda for about 6 months and boy did he teach me a lot! Such a legend!!
-Specifically you make Melbourne Bounce, what got you into this genre?
I remember going to a party and hearing 'T-Rek – Out My Bitch (Holly J & Stevie Mink Remix)' and thinking… wtf is this?!
Well before I knew it, I was hooked to the style.
I got home and found many talented producers on SoundCloud and just smashed my ears out with the Bounce. Nothing beats that kick and bass. They just work so well together to punch through. So good!
-You've just released your first album "Day One We Bounce," what does its release mean for you and your career?
It means a lot to me as I finally got to show off what I'm made of. I wanted to try something different in the album. Rather than 6 identical tracks with a slightly different melody, I decided to give each individual different track it's own unique essence, just like each year at high school. I wanted to tell everyone my story, as well as show my diversity and boldness in creating music I love.
But in relation to the meaning of my personal career, it has just been amazing from all the support I've received. With it climbing so high up the charts, just ahh… I'm bloody speechless!
-Who, or what, was your inspiration for the album?
Many people, events, and items inspired my album, however my initial inspiration would have to be one of my favourite producers Dillon Francis. After listening through his album and just seeing how much effort and how much he showed off his own style in it just made me so impressed and motivated to make my own. But the main thing that inspired me to do the album was the years in the lead up to turning 18. Each track represents a different year and tells a different story. To find out what each individual track means to me and what it represents, follow this link!
-Have you had a favorite moment performing in front of an audience?
Would probably have to be the time I played just before Will Sparks with Matt Watkins at Lucky Thursdays (Billboards)
The crowed just off chops and the way they responded to every track was just amazing.
One moment that really stands out is when I played the first track from my album 'New Era'. It was only finished the day before, and the response it got from the crowed… ahh.. yet again, I'm just speechless! I was stoked to see that a song from my album could get a response like it did. I was almost in tears I was that happy!
-What genres of music do you listen to when you aren't producing your own?
Well I love listening to good ol' rock, a bit of alternative, a lot of moombahton, ambient, trap, progressive and a lot more!
They're really the genres that I just loving chilling out and kicking back to.
-What are a few of your favorite songs at the moment?
At the moment my favourite songs would have to be:
The Killers – Human (Original Mix) (One of my all time favourites, anytime)
Combo – Horn (Original Mix)
Ridvan – The Light (Original Mix)
Jack Morrison – Sauve (Original Mix)
Henry Fong & D.O.D – Bust Dem (Original Mix)
KSHMR & Dillon Francis – Clouds (Feat. Becky G)
Will Sparks – Ah Yeah, So What (SCNDL Remix)
There's plenty more tracks that I'm currently loving, but these would have to be the standouts!
-When you aren't making music, what do you do in your free time?
Watching Dragon Ball, Better Call Saul, playing video games, hanging out with mates and trying to gain motivation to head to the gym!
-What is your favorite snack food?
Cheese & Bacon Shapes mmmmm…
-What are you looking forward to most in 2015?
Well at the moment, it would have to be my first interstate gig in April! More details will be revealed about that very soon, but I'm so excited! It will be my first time on a plane as well!
-Any last thoughts?
Well I'll end it like this.
Always give it your best and never give up on your dreams. No matter what, just keep going. Musically, stay true to yourself and keep on producing what you love to produce!
I'd like to thank Dylan for answering all of my questions and wish him the best of luck in the upcoming year! Don't forget to check out my review of his album, Day One We Bounce. Hopefully he'll make it out to the U.S soon or even better, I can make the journey down under to see him play some bounce in Australia!
Leave a Reply