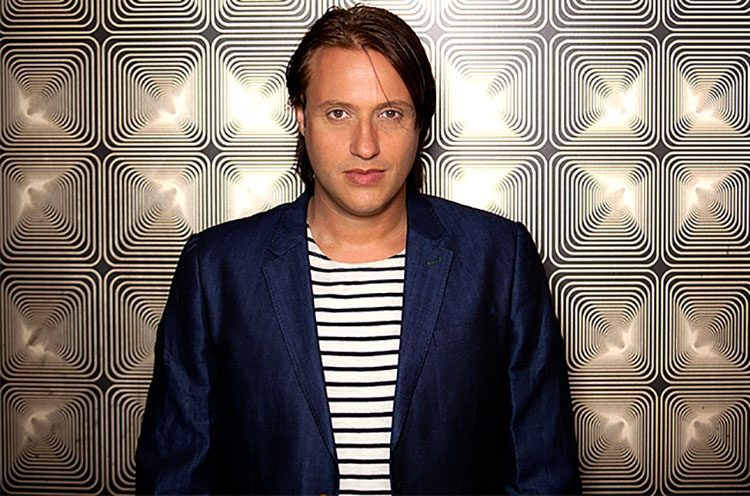 In the weeks leading up to Dancefestopia, I was getting more and more excited to go because there were a few artists on the lineup I had waited a long time to see. One of my absolute favorites, EDX, was returning to a festival I was going to be at and we were planning something special with him.
Our friend Corey had decided that he wanted to propose to his girlfriend sometime during Dancefestopia and I thought, what better set to do it than with EDX on Saturday just after sunset. With our plan set in motion, we arranged a time for them to go on stage and be introduced by EDX, then to watch a beautiful proposal and her saying YES!
It was a great end to a beautiful set in which EDX played many of his favorite tracks and had the crowd on their feet, smiling and living in the moment. After his set, Grant and I ventured backstage to talk with EDX about the proposal, life on tour, the music scene as it has changed over the past 20 years, and the major differences between doing shows all over the world and the crowds that follow along.
You can listen to the interview below as I wanted to give a huge thank you to EDX for the awesome interview and his incredible set this past weekend at Dancefestopia. It was easily one of my favorites of the weekend even before the proposal. We will always live with the memory that our close friends were able to share that special moment with EDX and everyone in attendance at Dancefestopia!
[soundcloud url="https://api.soundcloud.com/tracks/224067494″ params="auto_play=false&hide_related=false&show_comments=true&show_user=true&show_reposts=false&visual=true" width="100%" height="150″ iframe="true" /]
Leave a Reply