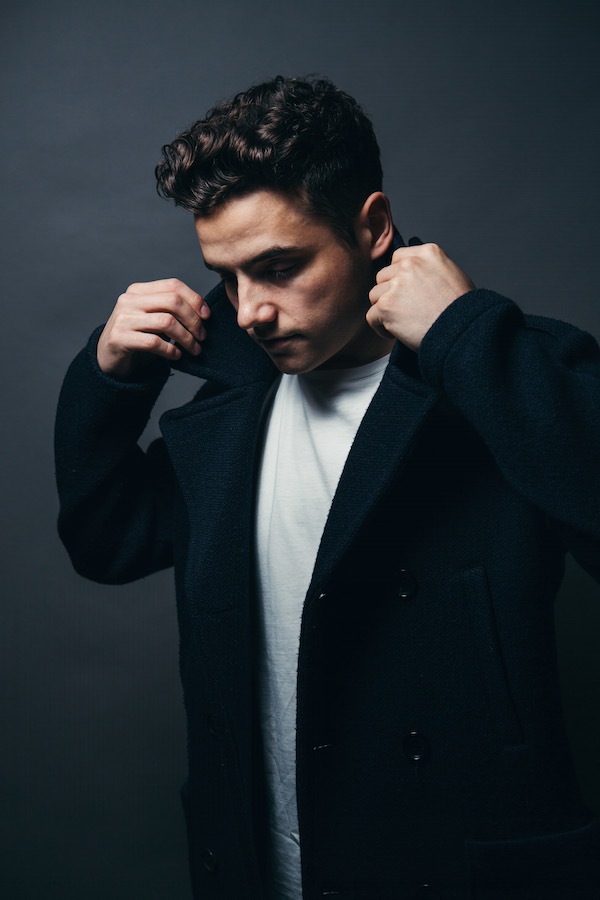 Shortly after our review of Temptations, we had an opportunity to interview the creator of this awesome track, KC Lights.  below are our questions and the answers he gave us.
First, mind introducing yourself to our readers?

Hey, I'm KC Lights, a musician, producer and DJ based in sunny Glasgow.
On Facebook it says that you were an accomplished musician prior to working as a producer. Do you have any particular favorite instrument? Or was Saxophone your only instrument.
Yeah, Saxophone is my primary instrument, although I also play flute, oboe, a bit of guitar and piano. I'd give any instrument a go if you put it in front of me!
What artists were your inspirations to get into dance music?
I remember listening to Boys Noize's album 'Oi Oi Oi' on repeat for a long time, as well as Yuksek, Justice and Deadmau5 to name a few. When I listened to their music I felt this strong desire to re-create the feeling it gave me.
2016 is already about half over, what do you have in the works for the rest of the year?
I'm actually really excited for what's to come for the rest of 2016! I'm releasing the follow up to 'Temptation,' which is almost finished, working on a load of remixes, as well as some originals and some exciting collaborations are in the works.
How do you feel about the reactions you are getting about Temptation from those on Soundcloud?
More than any of my other records, I'm receiving an overwhelming amount of support for 'Temptation.' It's so exciting to see my enthusiasm for this track reflected in those listening!
Who are artists and vocalists you wish to work with while working on your next album?
I'm not thinking about an album at this stage, maybe further down the line, but I'd love to work with MNEK – he's an amazing singer and songwriter. It would also be pretty cool to get into the studio with Camlephat and MK and write a banger!
What do you like to do outside of the studio when you need a break?
I love to cook. As with my musical work, I can be as creative and experimental as I like in the kitchen and it takes my mind away from any work stresses!
Do you have any advice for aspiring DJ's/producers?
I'd say never stop experimenting and just write as much as you possible can. You have to put in the hours, there's no doubt about that. Also expand your listening repertoire – don't restrict yourself musically by only drawing musical inspiration from one source. You'll find that if you listen to a wide and eclectic range of music the ideas will flow a lot more fluently when you get into the studio.
Any final thoughts?
A massive thanks to all those supporting 'Temptation' so far! Can't wait to show you all the new material I've been working on!
Leave a Reply