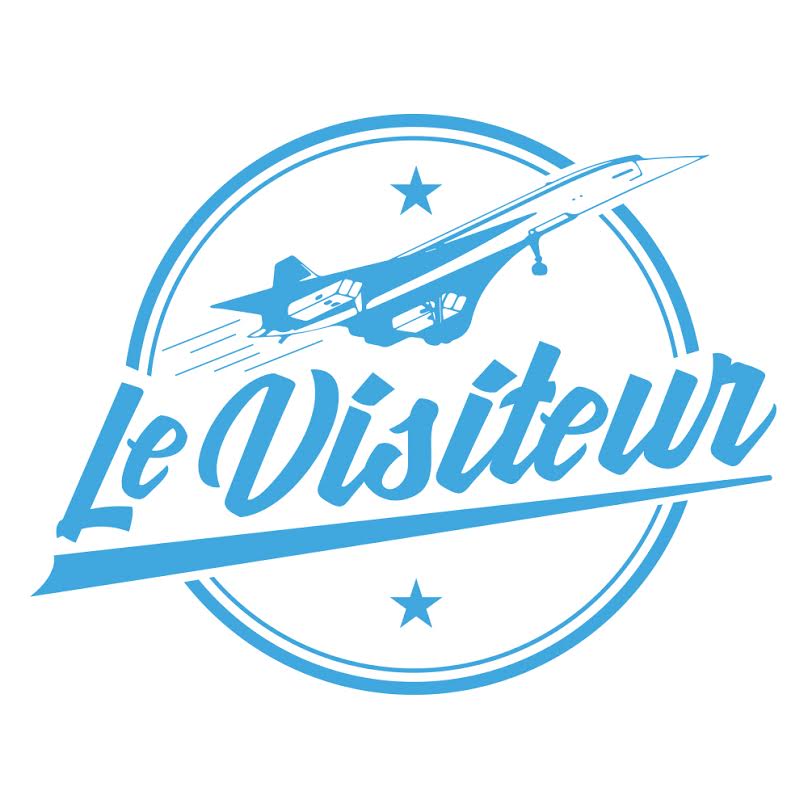 Hey everyone, today I wanted to introduce you to Le Visiteur! We have featured some work before, but this time we have an exclusive interview we'd like to share. Read it in full below!
– First, could you tell our readers a little about yourself?
Hey there, I'm a DJ, producer, blogger and promoter based in the UK. I am a passionate collector of house and disco and I work my ass off to make sure that everyone at my parties leaves with great memories.
– What first got you interested in producing music?
I have been DJing and collecting music since I was very young, the production came about organically – originally from making edits and remixes of tracks to play out, then finally working on original tracks. I still make loads of DJ edits that I use in my sets.
– Have you had chance to work with any of your music idols, and is there anyone in particular who you'd like to work with in the future?
I have DJ'd alongside some of my idols including the likes of Rodger Sanchez and Greg Wilson but I haven't hooked up with anyone production-wise. I'd love to work with Todd Terry and Dimitri from Paris whose tracks and mixes have helped shape my musical taste, and also some of the legendary vocalists who I grew up listening to – Steve Arrington, Jocelyn Brown and India. One of my all-time favourite albums is Masters at Work's NuYorican Soul, I'd love to do something along those lines in the next couple of years.
– In touring the globe, what have you learned about music and how you build your sets for every stop?
Every club and every sound-system is different, I always go into shows with an open mind and craft my set around the energy in the room. My sets can be more disco or housier, even touching on tech. Depends what the crowd are vibing on. I always like to get to a show early and check out the room and what works on the system.
– What is it like for you to be on every British Airways flight?
Yeah that's a pretty incredible concept that my music is available to millions of travelers every year. The BA mixes have been great fun to work on, I've done 5 in total now and the first one went live back in November with a new one going out every month. Hopefully regular travelers are checking them out whenever they fly and that they will build up a good following.
– How did that all get started?
The company who program all the entertainment for the BA flights heard some of my early Travelogue mixes which is a series I had up on Soundcloud (it's now on Mixcloud) and asked me if I'd be up for doing a monthly mix for them. The BA mixes are an extension of my Travelogue mix series which are a combination of bang upfront house and classic house and disco.
– Without management, what is the most difficult part about getting your tracks out there and balancing managing yourself as well as producing and doing gigs?
The whole thing is a juggling act to be honest. I go through phases of production and then gigging. I am planning on taking the next couple of months off to work on production then heading into loads of gigs for the summer of 2016. I have really enjoyed how it's all come together over the last year but I definitely plan on looking for an agent early in 2016 to help me get my sound further afield.
– Your remix for Armin has just been released on Armada, tell us about how that all fell into place and what it is like remixing a legend of trance?
One of my tracks 'With You' picked up some really crazy hype at ADE where it was picked up and supported by DMC magazine who named it as the No.1 Unsigned track at ADE, and Music Week who put it in their buzz chart next to loads of major label tracks. On the back of that Armada checked the track out and got in touch to ask about doing a remix for Armin's track which has now done 50K listens on Soundcloud and picked up loads of big name support which is excellent.
– With a busy tour schedule and managing yourself, amidst all of your releases, what do you do in your free time to get a little break?
I try and keep reasonably fit and I read loads. I also love going to the cinema, checking out everything from Arthouse films to Hollywood blockbusters.
– Do you have any venue or city that you have yet to play which is on your bucket list?
I'd love to play in New York, of all the places I've been across the globe it's the big one that's missing from my list. Of clubs I'd love to play at Womb in Tokyo and Zouk in Kuala Lumpur. If I had a time machine it would be Twilo New York.
– Any advice for up and coming djs/producers?
As a producer make sure you define your own sound and as a DJ make sure that you have the skills necessary to take it to the clubs. Work hard on both your mixing and set construction and know your technology of choice inside out whether it's CDJs, vinyl or controllers. What you use isn't that important, the important thing is how you use it.
– What can we expect from you in 2016?
After some time off at Christmas and New Year I plan to hit the studio big time in early January so there will be loads more brand new music coming your way from the spring onwards, followed by a pile of Le Visiteur shows towards the end of Spring / early summer.
– Final thoughts?
2015 has been a brilliant journey – thanks to everyone who has supported Le Visiteur and helped spread the word so far 🙂
A huge thank you to Le Visiteur for answering all of our questions and more. We can't wait to see what 2016 brings for you!
Leave a Reply