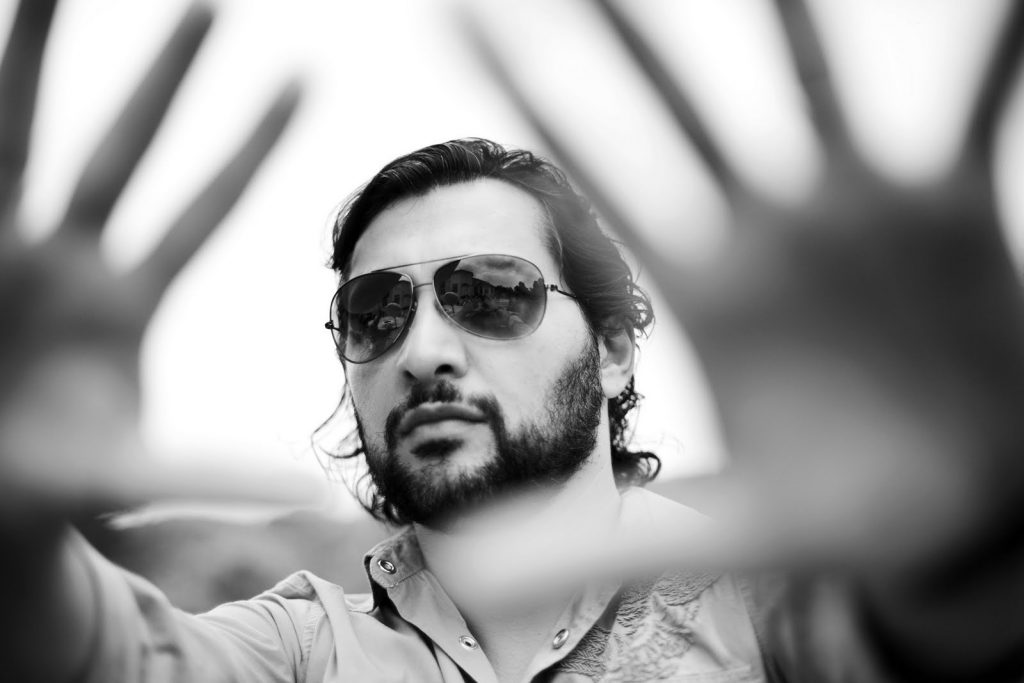 We recently had the privilege of sitting down with the renowned dj, Sharam, speaking about things such as his time as half of the duo Deep Dish, to the things he is looking forward to most about his date with the Beta patio party this Sunday. Sharam's album "Retroactive" throws everything you thought you might know out the window and continues the story from his days as an underground artist and how he has shaped an array of genres that stem from the house sounds. Check out the interview below and make sure you head over to our contest to win tickets to this Sunday's patio party! Find the link right here!
– First, mind introducing yourself to our readers?
Actually its better if you do. Sharam.com also has my bio.
– With the release of your album "Retroactive" what are some of the biggest differences that fans can expect to hear when listening to this as opposed to older tracks of yours?
Music is a personal thing for me, as a producer and also as a fan of music. People can expect an evolution in my sound that has one leg in the past and one leg in the future – hence the title of the album Retroactive.
– How long was "Retroactive" an idea for an album and when did it finally start coming together?
I think the idea was there all along subconsciously and it took me actually finishing the tracks one by one to arrive at that inevitable conclusion. During the process of making a record I almost always refer back to something I loved (or love) and use it as an inspiration point and there I realized that there is a thread to all the tracks I was choosing to have on the album, and that was the history of my influences. I had one leg in the past.
– What would you say is a key difference in your style now that you have released tracks individually again?
I've been releasing tracks individually for a while now. Initially it was with my first album Get Wild and after I released a few releases here and there. I have a varied style. When I put my techno hat on the titles of the releases will usually end in an 'I', like Arpi, Techi and Gypsi on this album and Texi and Crazi on my last album. I've also released couple of other tracks on this vibe called Tripi that came out on Seth Troxler's Play It Say It label and HEAVi on Yoshitoshi. Other times I have the straight up 'Sharam' hat on, which gives you more vocally and housy records.
– Your tracks tend to blur the lines between genres and it seems intentional, is there a reason for this?
Because I can do it and because I love to do it. I've never wanted to pigeonhole myself into one genre. My creativity is too vast and too ambitious to play the one trick pony game.
– Both house and techno are closely related and helped launch electronic music, what does it mean to you that this is the music that you choose to make?
I honestly never think about what I'm making in terms of genre. I just do it and then decide where it needs to end up. I follow the inspiration that triggered me to make that record and see it through without prejudice. Music should be universal and free of any boundaries and restrictions imposed by close minded people and purists. I'm not a fan of that.
– "Retroactive" has come at about the halfway point in the year, do you have plans for anything else big in 2016?
For now the focus is this album. We are going to release almost all of the tracks as singles with remixes throughout the year and more often than not I end up doing different versions as a Sharam remix too. I've already done this for the single Same, and Crazi Flute, the track I did with Giorgio Moroder. I will probably do more of these remixes which is a lot of fun as I get to take apart the records and reassemble them in a different fashion, which should keep me busy for the rest of 2016. Of course I'll be touring year round too so its gonna be a busy year. I've also mapped out the next album. I have all the ideas so it's a matter of getting to them. I'm not gonna wait 7 years again between albums.
– What are you most looking forward to about your date here in Denver?
Denver fans and Beta and the team behind Beta have been great to me since day one, from the Church years upto now– be it with Deep Dish or when solo. I have a lot of fond memories over the year sand look forward to coming back. Denver has one of the most diverse and musically clued up people in the world and that's always a treat for a DJ like me.
– Any advice you would give?
He who is not courageous enough to take risks will accomplish nothing in life. – Muhammad Ali
[soundcloud url="https://api.soundcloud.com/playlists/232494746″ params="auto_play=false&hide_related=false&show_comments=true&show_user=true&show_reposts=false&visual=true" width="100%" height="250″ iframe="true" /]
Leave a Reply