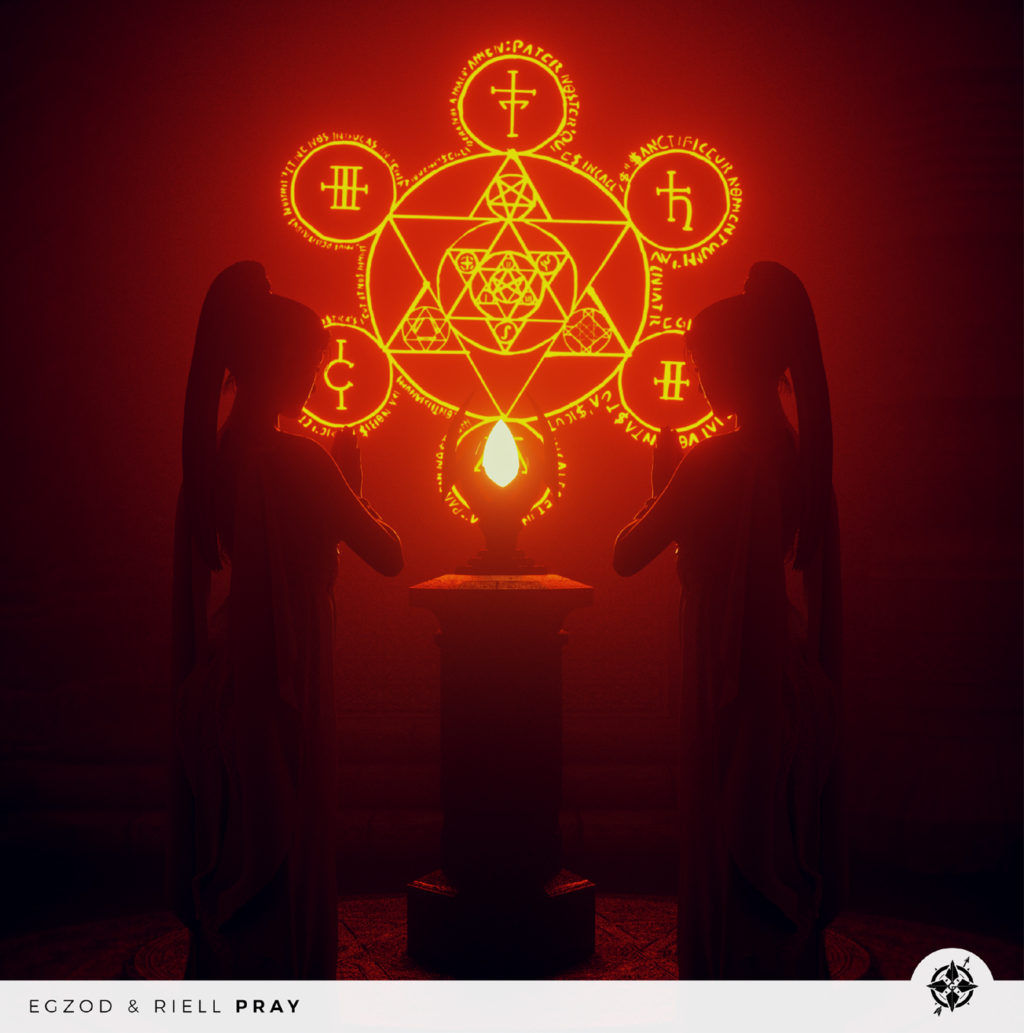 EDM producer, Egzod kicks off 2020 with vocalist RIELL on the metaphysical-tinged release, "Pray." The trap-induced single is the second single that the two have made together after  the initial release, "My Stranger," a Lowly-signed success. With many singles already signed to labels in 2020 and projects in the pipeline, Egzod stands out with his unique experience for his fans and a consistent supply of online presence and music.
RIELL told us that "Pray was inspired by a tweet from an American politician following an elementary school shooting stating the killed and injured children "we're in our thoughts and prayers." Pray is a response to this apathy because if anyone can be taking action it's politicians with power over the laws that govern our society, such as gun laws. Pray is a commentary on apathy in today's society and how people and media will often get behind a cause due to the hype surrounding it and move on as soon as it's gone. It's a call for action instead of words."  Egzod added that "Prayer is not enough if we are not doing what we can do to help."
Enjoy this unique track below and follow Egzod.
Leave a Reply