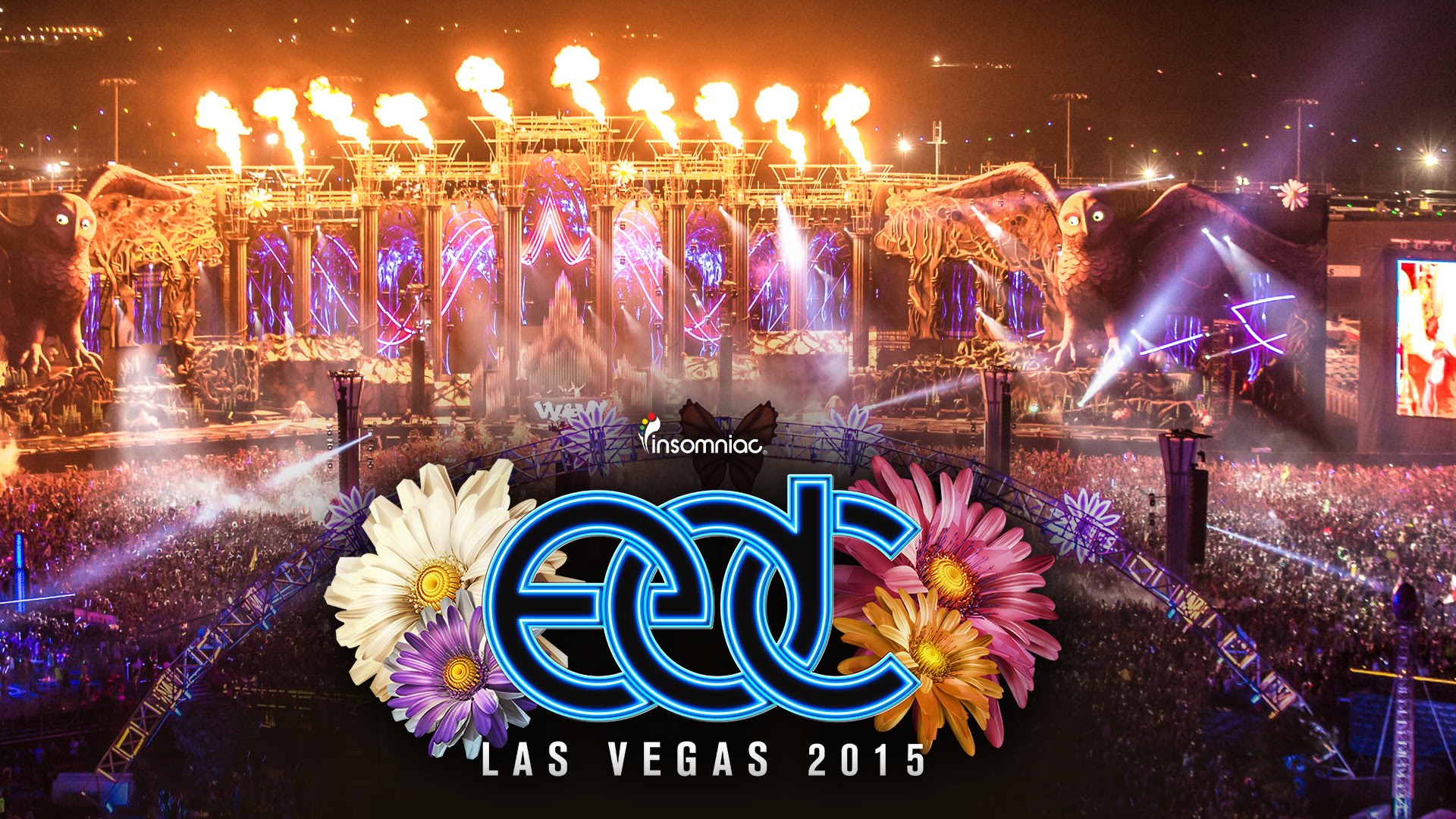 As EDC Week begins today, ravers of all kinds will begin making their way to Las Vegas for the most anticipated event of the summer, Electric Daisy Carnival. This year you may be faced with a difficult decision on which day and night clubs to attend before and after EDC.
Well, this year Insomniac has teamed up with both Marquee and TAO to provide an amazing and diverse EDC Week lineup to get you ready to dance under the electric sky. Marquee, located at The Cosmopolitan of Las Vegas and TAO at The Venetian, both clubs are jam packed with DJs and special guest appearances.
We were very excited to see that a big portion of the EDC week events were being held at Marquee and TAO. During my last Las Vegas adventure, we stopped by the Marquee Dayclub in order to see my favorite artist (Porter Robinson). We were extremely impressed with not only the venue, but the kindness of the staff. One of our friends, Koco Nikki, is an employee of the Marquee. She was extremely friendly and helped us out while we were there and even got me the chance to meet Porter! Needless to say, we were very excited to see the lineup for not only Marquee, but TAO as well. Including the likes of Marquee residents Dash Berlin, Porter Robinson, Audien, Andrew Rayel, Carnage, Tritonal, Cash Cash, Cedric Gervais and Benny Benassi, the choices are endless and sure to keep you busy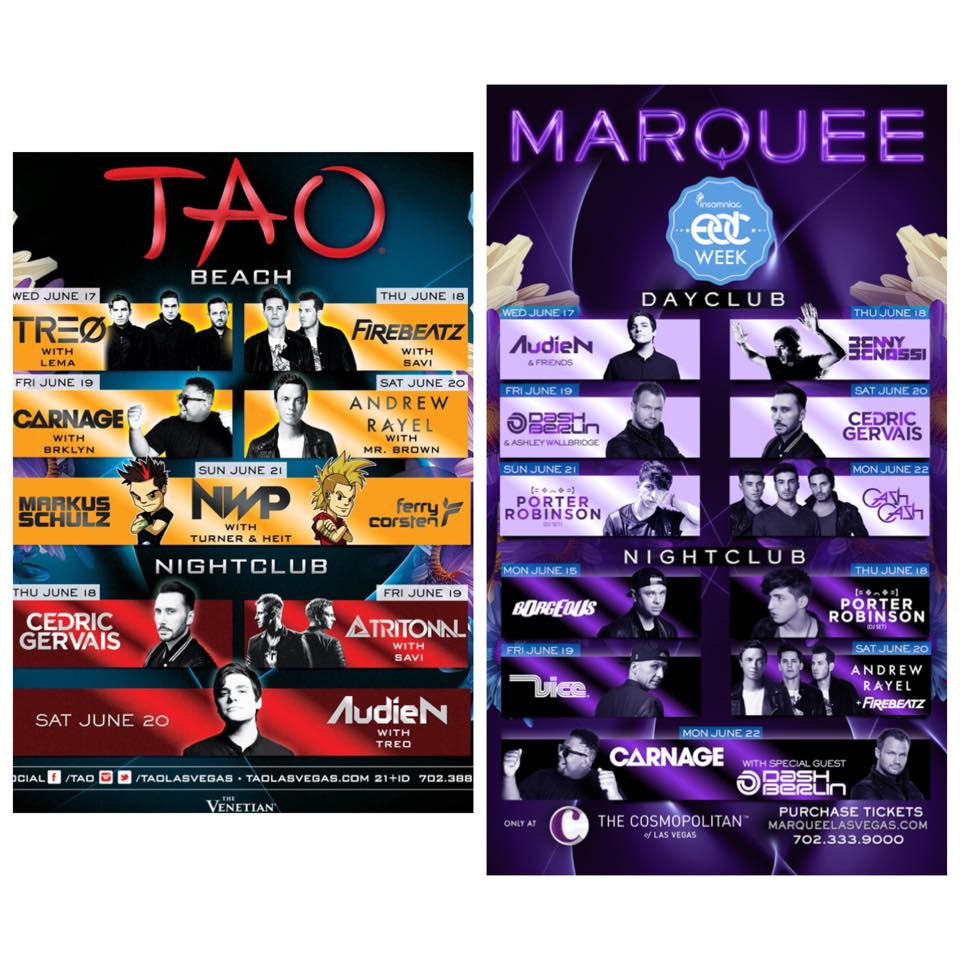 The lineup also features some special guest appearances including a dayclub set from New World Punx (Markus Schulz & Ferry Corsten) at TAO Beach Club on June 21st, as well as a Marquee Nightclub set from Porter Robinson on June 18th featuring special guest Jauz. To cap off EDC Week, Marquee will be hosting Carnage with Dash Berlin for those of us who want to continue the party after EDC!
Personally, I am most excited for Porter Robinson and Jauz, so be sure to find me at the Marquee Nightclub on June 18th!
For more information on all Marquee Day & Nightclub and TAO Beach Club & Nightclub events, please contact Koco Nikki at (702) 420-6878.
Leave a Reply