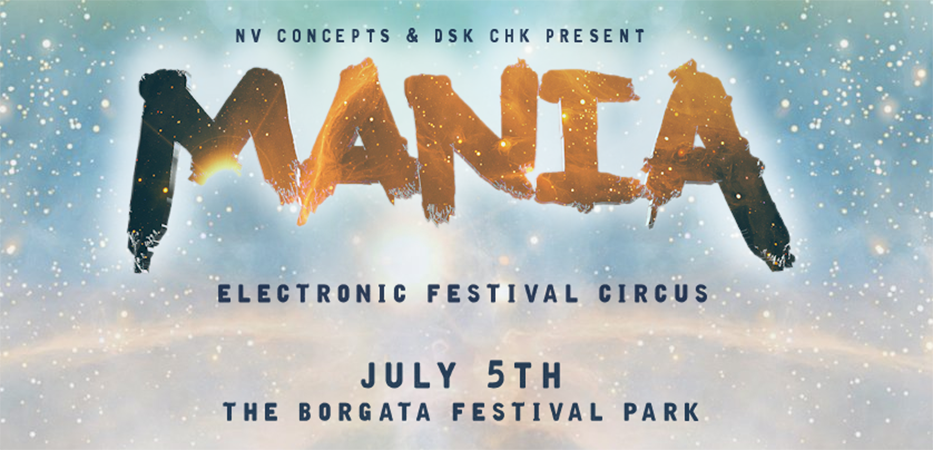 Anytime, Electronic Dance Music and Atlantic City come together, I am there. This past Sunday, I went to the brand new Borgata Festival Park to check out NV Concept's Mania Electronic Festival Circus. I've been very excited for this since I found out about it because there is nothing better than the Borgata in Atlantic City, The Chainsmokers along with other great artists, and the new festival area. This is perhaps one of the best ways to end your amazing fourth of July weekend.
I wake up very late because I was hungover from the Fourth of July like any other Red Blooded American. I called my contest winner up and told her and her plus one to be ready. On I went. Mind you, this car ride was only 10 minutes because I live in Atlantic City and I was just picking them up. We get to the awesome place and as we walk through the casino, everyone quickly picked up that we were heading to the festival. I guess my tank top and snapback that say EDM Assassin on it was a DEAD giveaway. Shout out to those that recognized me.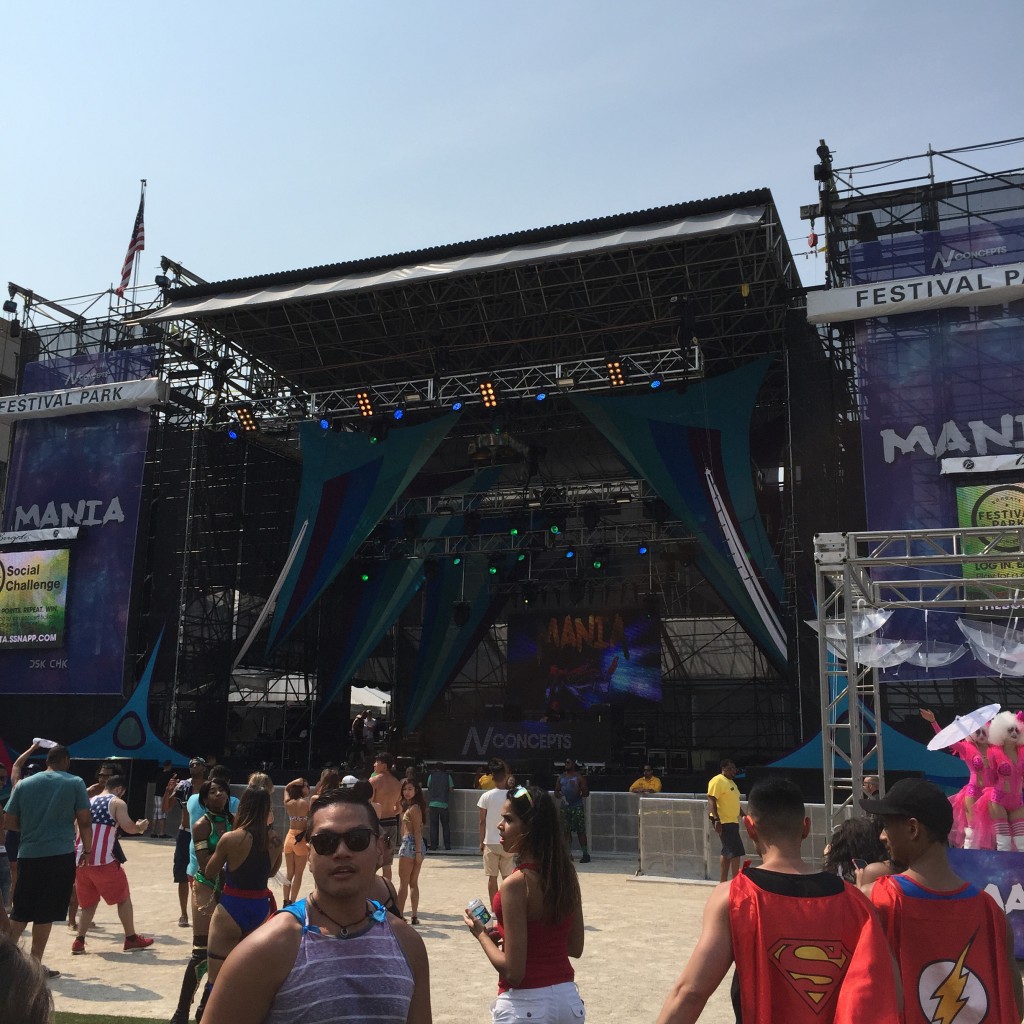 We get there and it was the end of DallasK's set. I was upset that I missed most of it along with DSK CHK, but waking up early was way too difficult and I was still rocking the hangover. Either way, staff was very helpful and we got in without a problem. Let me tell you this, the festival park is absolutely stunning. They had lounge chairs, plenty of bars, beautiful area, and the bathrooms weren't shitty at all.
I won't lie, I spent the majority of time in the back because lounge chair and Electronic Dance Music is pure bliss to me. I got to listen to DJ Ikon get the crowd going. He played a mixture of tracks that I knew very well and others that I didn't know, but thoroughly enjoyed. His set seemed to last forever and I was shocked, yet upset when it was over. He definitely did an awesome job.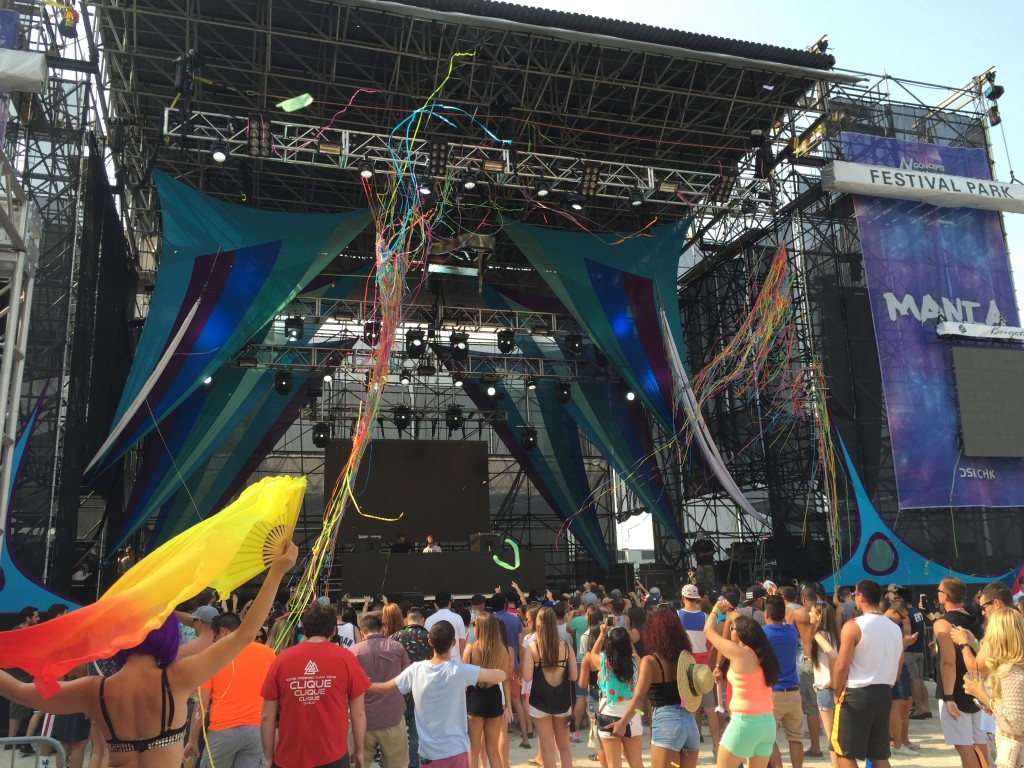 What was odd was that The Chainsmokers weren't headlining anymore. They had a gig in Vegas so that made sense. That being said, their set was amazing. It had been two years since I last saw them. Ironically, it was at the Borgata in Mixx. This was pre-selfie days and Alex and Drew played the drums on my head. Don't ask how I got into the booth…I was drunk. Although, this time, they were the ones boozing and having a good time. Even Kirill [Was Here] showed up with his crew and onesie. They truly know how to put on quite a show by playing all their tracks including new ones that I loved. What was hilarious was they said that anyone who brought them Fireball would end up on stage. On girl did it. Afterwards, people were running around buying Fireball shots and fighting with security to get on stage. Quite entertaining seeing them get rejected.
Grandtheft closed out the show. I was fortunate to also see him prior so I knew how much awesomeness was going to hit the stage. He played some awesome tracks with a mixture of some genres to really show some diversity. He definitely played the headliner role real well. It was quite fun watching people trying to dance to his set as well as those who were shuffling. The one kid in front of me was wild. Overall, he definitely knew how to close a show down and it worked out very well.
Thank you to NV Concepts and Borgata to their lovely hospitality (even though I came out even in Blackjack). Great meeting my followers and seeing old friends.
Pros:
Awesome Venue.
Great lineup.
Staff was great
Crowd was small and intimate
Cool entertainers
Cons:
Crowd was small and intimate
No set times were actually used
The awkward moment when the streamers got stuck to the stage
Leave a Reply