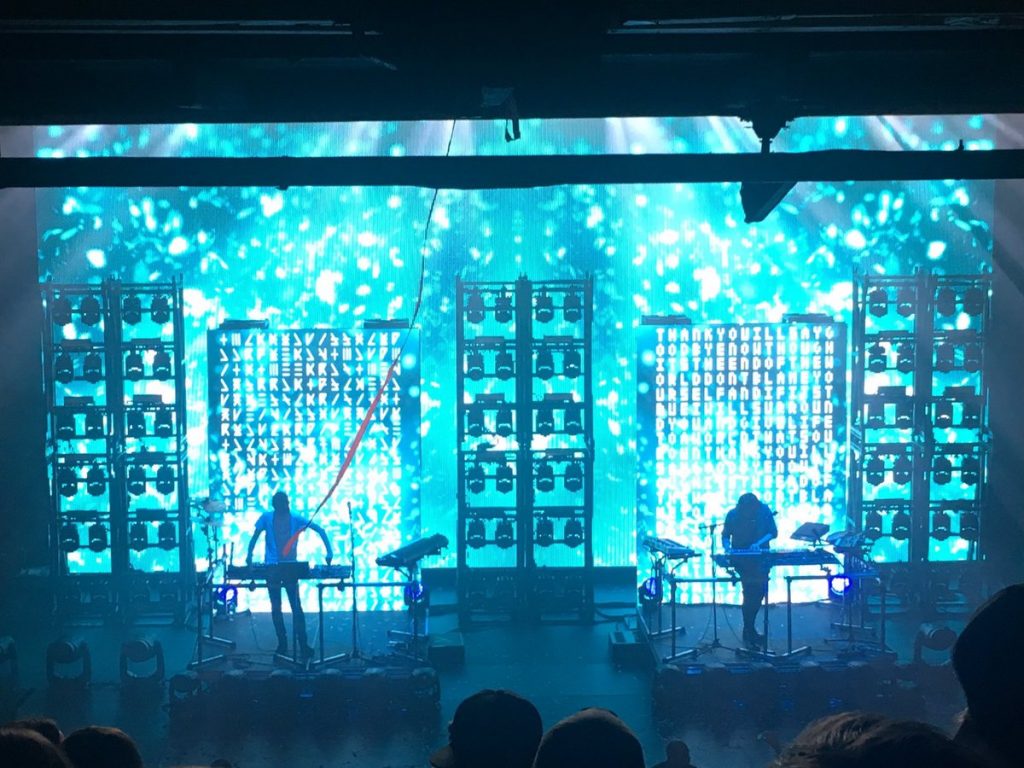 I'm pretty sure most of you have either seen, read or done both about Shelter Live Tour and perhaps I can bring nothing more to the table on this other than to say Porter Robinson and Madeon together create a show that oozes magic throughout the entire performance. Their chemistry to bring together this kaleidescope of color and music seems to hold the audience spellbound from the first strains of their song Shelter to the amazing acoustic ending with it. The fusion of anime visuals and Madeon's often childlike enthusiasm to his theatrical cymbal playing is a perfect foil to Porter's obvious excitement for the crescendo of each and every song. It's infectious and the audience in Melbourne though smaller than what I would have hoped for were completely enthralled. I could wax lyrical on this show all night but again I'm only preaching to the converted as this was the final live show apart from the Coachella appearance.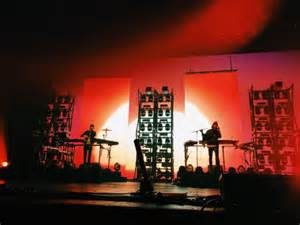 Instead I'm going to focus on someone who has been a bucket list act I've been waiting to see and one who does not grace all the big stages but has a presence that the true music lovers would know of. His name is Lido and his live stage show mixed between vocals, keyboards and drums is every bit as good as the aforementioned duo.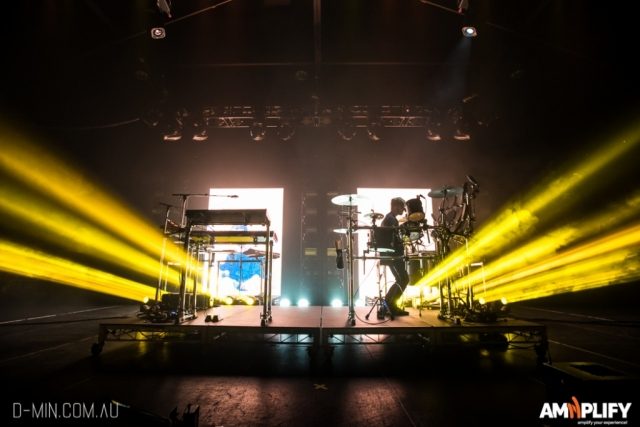 He is a softly spoken man but one who took total control of the stage and instruments and held a crowd who seemingly as first were bemused as to who and what was about to happen. When he announced he 'didn't come here often' and professed his want to play his entire album 'Everything' and invited the crowd to invoke all the emotions they had in their lives right then and there. He implored them to be happy, sad, angry and uplifted but to share all of it with him during the show. From the first haunting notes the crowd had moved increasingly closer to this small statured man and he held them effortlessly in a state of wonder. All my impressions of Lido as a musician and producer were not disappointed. I was mesmerized as he moved between vocals and instruments in a seamless set performance.
His performance of Crazy was probably my highlight along with his new remix of Alison Wonderland's Messiah which just captivated everyone who saw him. My only misgiving was he supported Porter and Madeon and the hour long performance left me salivating for more. I can only hope and pray he brings his own show 'downunder' as I'd be one of the first in line.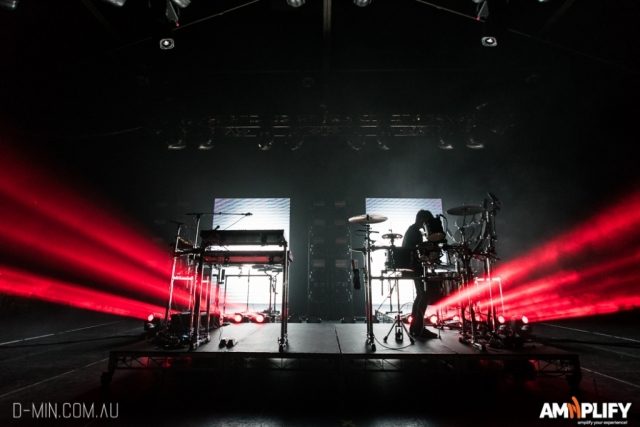 The entire night felt full of magic and mystery and the crowd left the venue into the warm Melbourne night air fully sated yet there was part of me that just wanted GroundHog day so I could relive it over and over again.
I've always been a fan of Madeon and Porter Robinson but I definitely put Lido into that category now. Do yourself a favor and go see him live. It's a definite bucket list treat.
(Lido photo credit – Amplify)
Leave a Reply