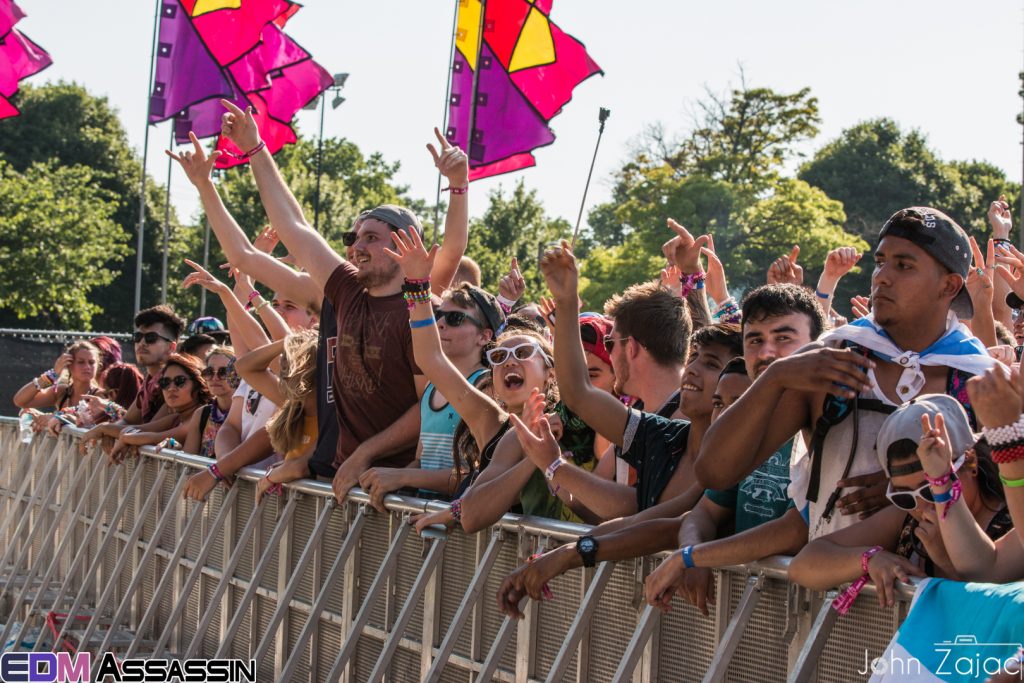 I'll be completely honest, when I had heard that Spring Awakening was not going to be held at Soldier Field this year, I was heartbroken and wasn't sure if I was going to attend this year. But after seeing the lineup, how could I turn it down? The festival had some big names and considering that I'm slowly getting into house, it was crazy for me NOT to go! Huge names like deadmau5, Jamie XX, Ghastly, Gesaffelstein, Claude VonStroke and the list goes on. The weekend definitely didn't disappoint, even though I was going in blind.
I'll lead off with a list of acts I saw, Friday I saw Bear Grillz, Flux Pavilion, Jamie XX, Feed Me, and deadmau5. To be quite honest with you, Friday was probably my favorite day considering all those acts are either artists I've known for years or they play music that I've loved for years. Bear Grillz and Flux Pavilion gave me the dubstep I know and love, Feed Me gave me the dirty electro that I haven't heard in years, Jamie XX played a very interesting, but well put together set. He even played Opus by Eric Prydz, which is probably one of my favorite progressive house tracks. And last but not least, the legendary deadmau5 delivered a set full of throwback classics. He played Ghosts N Stuff, Strobe, The Veldt, Maths, FML, all great and original tunes. He even dropped one of my favorite new tunes, Imaginary Friends which caught me off guard. Sadly he didn't play my favorite song, Faxing Berlin but you can't make a DJ play every song you want obviously.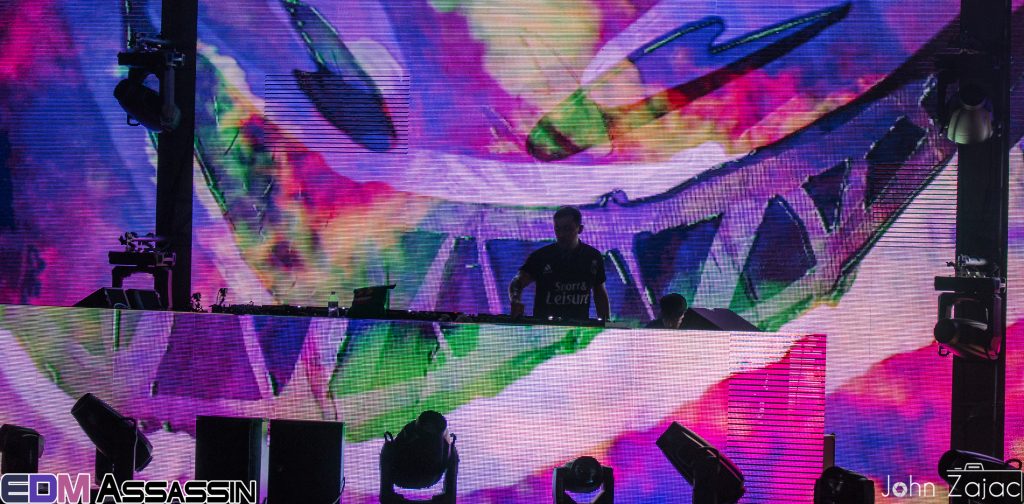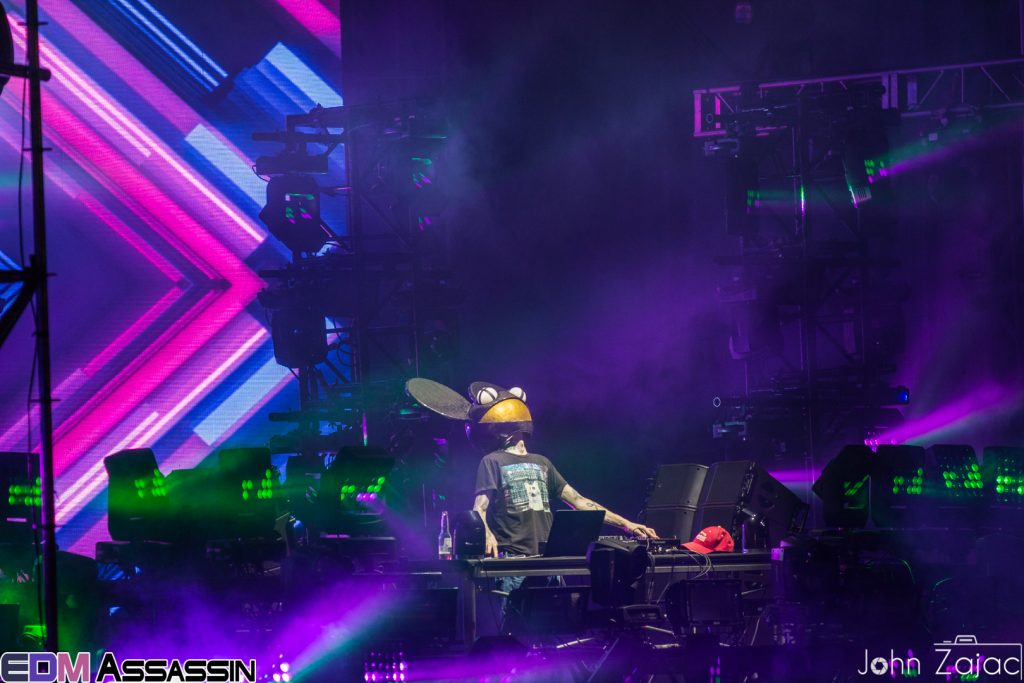 Saturday I had sadly arrived late so I couldn't do much sightseeing. I had started off with Gesaffelstein, Saw a little bit of Flying Lotus, then went to Cosmic Gate and ended my night off with Zeds Dead. Gesaffelstein was insanely good, it wasn't a set I really wanted to dance to more so one to listen to. Flying Lotus had some amazing visuals to go along with his music, but I wanted to get my fill of trance in the Trance Arena and Cosmic Gate delivered that, I've wanted to see them for a few years now and I'm finally able to check them off my list. But let me tell you, Zeds Dead blew the roof off the place (sorry Flux Pavilion). They started off their set heavy, dabbled into some future house, then went back to throwing down straight filthy dubstep the rest of their set with some small bits of trap mixed in. I wouldn't miss them for the world because of how diverse their sets are, and they can manage to pull it off well.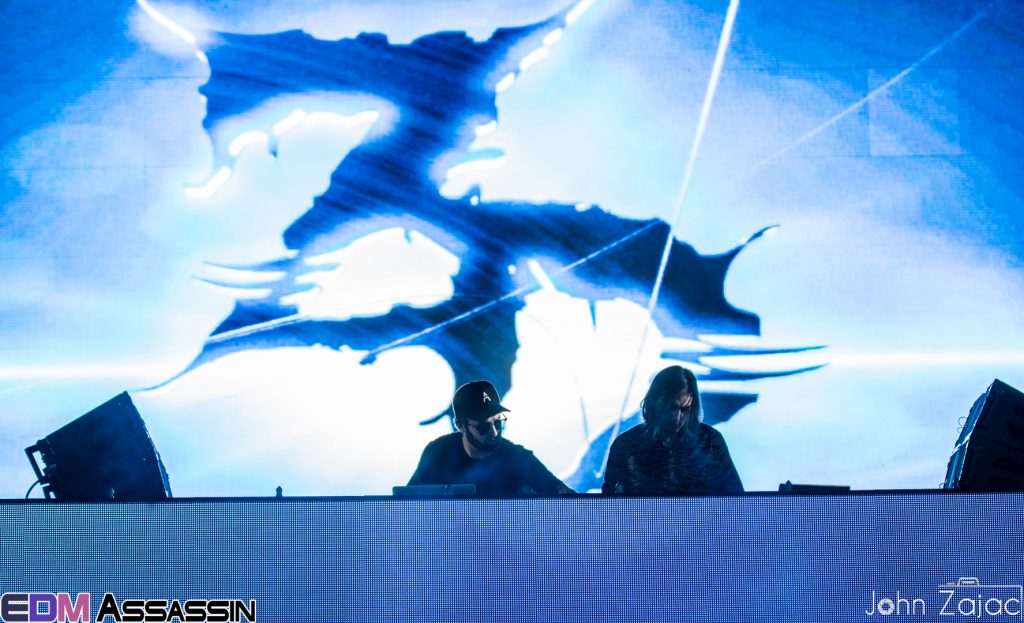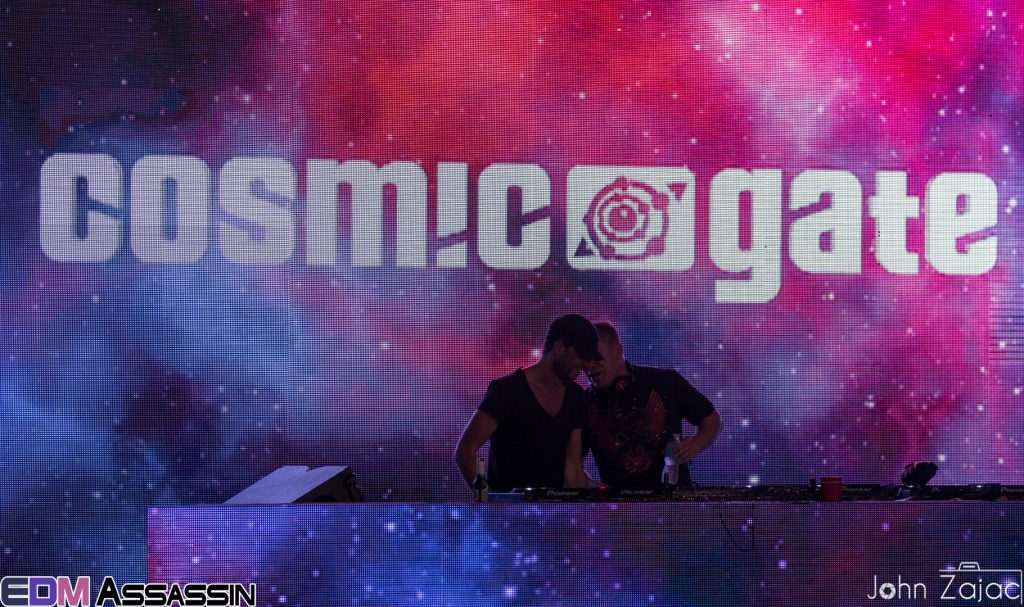 Finally, on Sunday I had gotten there early enough to see arguably one of my favorite sets that weekend, Rezz, then went to catch some of 3LAU's set, saw some of Ghastly. Around 5:30 I actually had the opportunity to have a quick chat with 3LAU before he took off, we had discussed his new label Blume which is a non-profit music label which all profits go to different charities. Justin had said that in the future he plans to have the fans pick the next charity he donates to after he hits $100,000. We also had a pretty long conversation about shoes which I'm sure most of you wouldn't care to hear about, sorry. After him and I talked, I took a stroll over to catch Madeon who took me on a nostalgic train back to high school, playing his classics like Technicolor and Finale while still staying to his new album Adventure, with Pay No Mind featuring Passion Pit as well as Imperium. After Madeon, I got a bit housey with Pete Tong and Green Velvet who definitely gave me an insanely good intro as to what to expect from a live house set. Everyone in that little tent was definitely there for the music and was feeling it, as well as dancing their heart out. I sadly had to leave early after Green Velvet, although I wanted to catch Above & Beyond really REALLY bad but I wasn't feeling the greatest and didn't want to push myself to my limit.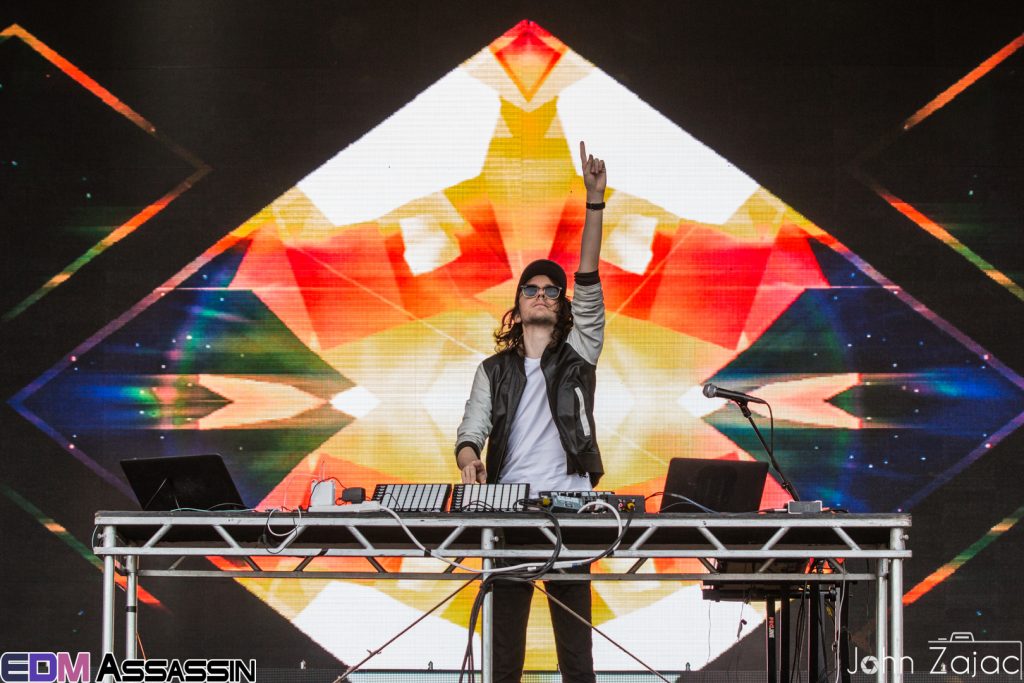 I did however catch wind of an incident that had went on during RL Grime's set on Friday, a group of pickpockets had went around stealing people's phones, many not even noticing it until other people around them were saying "Where's my phone?" Luckily, security caught two of the major offenders who had bags full of phones that were brought to Lost & Found. If you were one of the unfortunate who got pickpocketed and didn't manage to get your phone after the festival, you can check here and see if React still has your phone. If not, make sure you report it as lost to your carrier and explain the situation. My condolences to everyone that had theirs stolen. Although props to security for catching the huge offenders!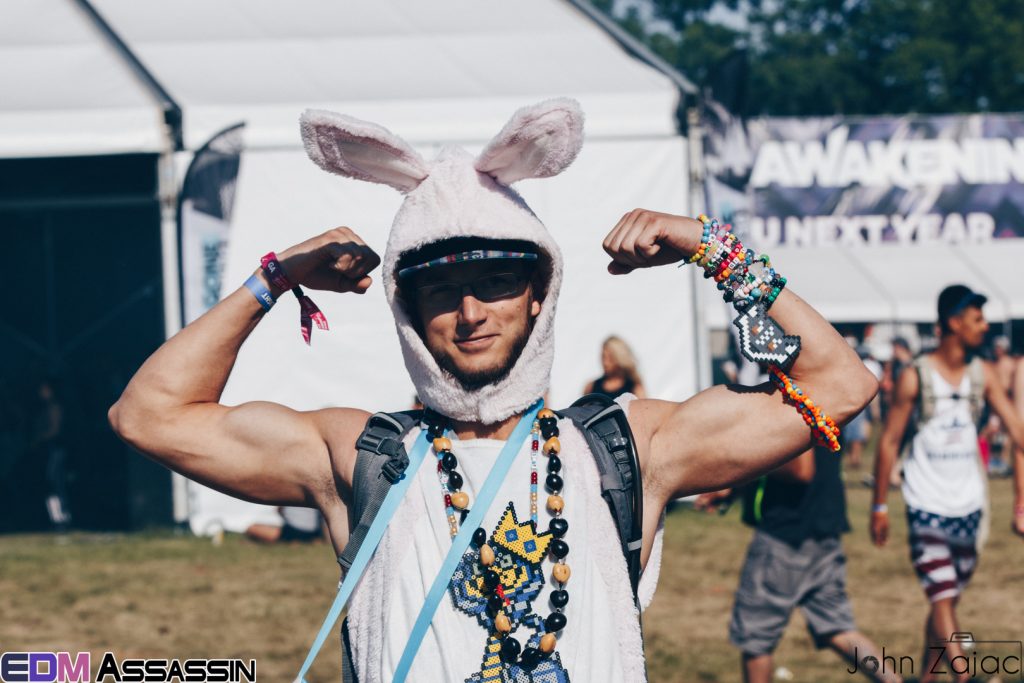 I really enjoyed the stage setup of all of the stages this year, the DJ Stage was similar to the one from last year which was wonderful, the Electronic Stage was different than last year's Equinox Stage, but in a good way. The arrows on the sides had LED screens on it which turned out quite wonderfully for the headliner's sets at night. The Bass Kitchen/Trance Arena/DJ Mag Stage stayed like it was last year, fairly large sized tent with LED screens throughout the stage to keep every inch lit. The Body Language/Bird House/All Gone Pete Tong stage had a nice setup although a smaller version of the other branded stage was the best way to describe it. And last but not least, they had the Silent Disco at the far back part of the DJ Stage which I personally feel like it could've been placed better considering the mainstages at every festival will be insanely loud but you can't escape that with such a small area.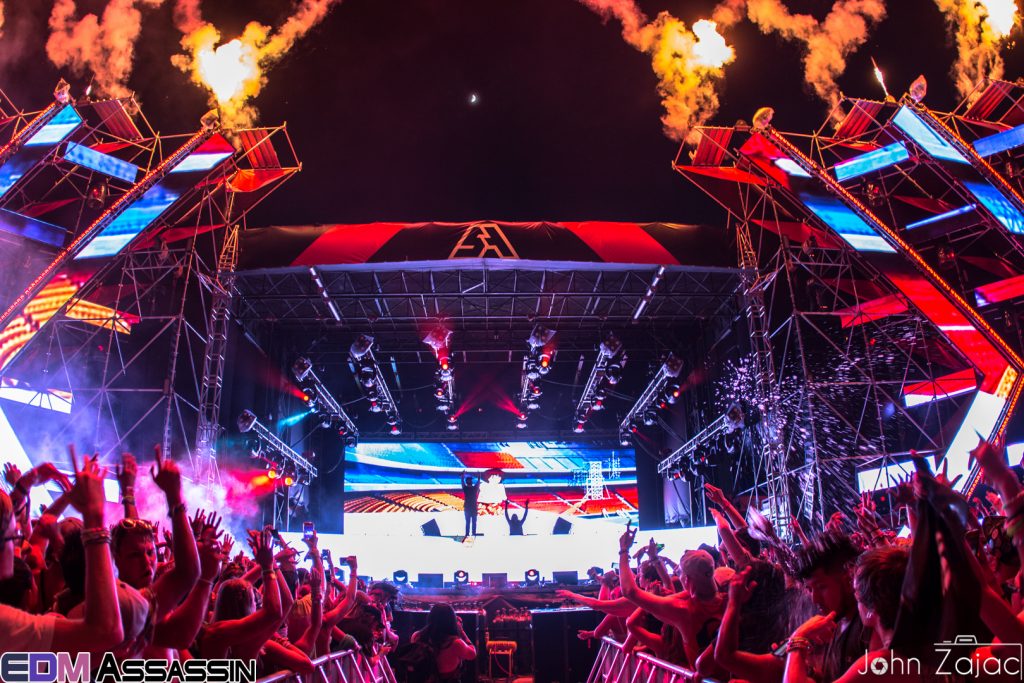 Which brings me to the sound of the festival, which may I say was phenomenal.. In some parts. If you were between stages or not very close to the stage and more towards the back of either branded stage, there was a decent amount of sound bleed from the surrounding bigger stages. Which, as I had said before you can't really help with a fairly small area for a festival so I completely understand there. As long as you were in those tents or close to the bigger stages, you had no issue with sound whatsoever which was all that matters!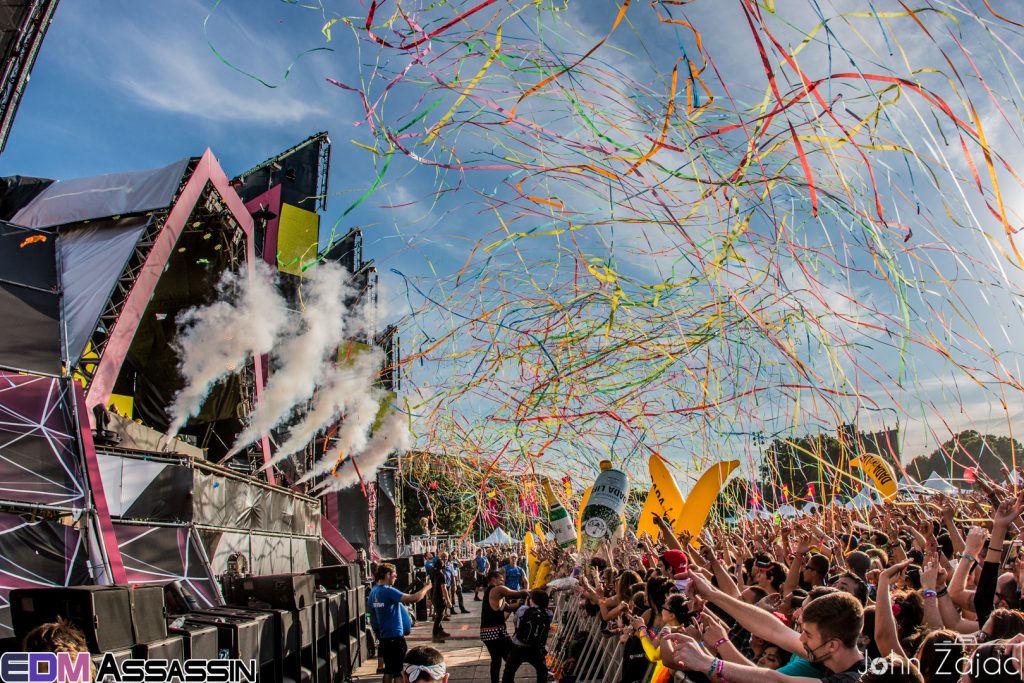 Although the one thing that's nice about a smaller area, is that you don't have to go on a hike to go to another stage. All of the merchandise, food, and water was surrounding the middle of the festival in the shape of a triangle where you had pin booths, GloFX booths, a Vibedration booth, Chicago's own GRIME MATTERS booth, and many different food booths with 3 different free water refill stations. Bathrooms were also conveniently placed where they wouldn't stink up any of the stages, but were still very close by to every stage so A+ on that React, well done. Parking was also quite easy to find, I parked in the UIC parking structure and it was only $8.50 and the walk wasn't bad at all. However I really could not find the shuttles they had to and from the event from there like they had listed on their website.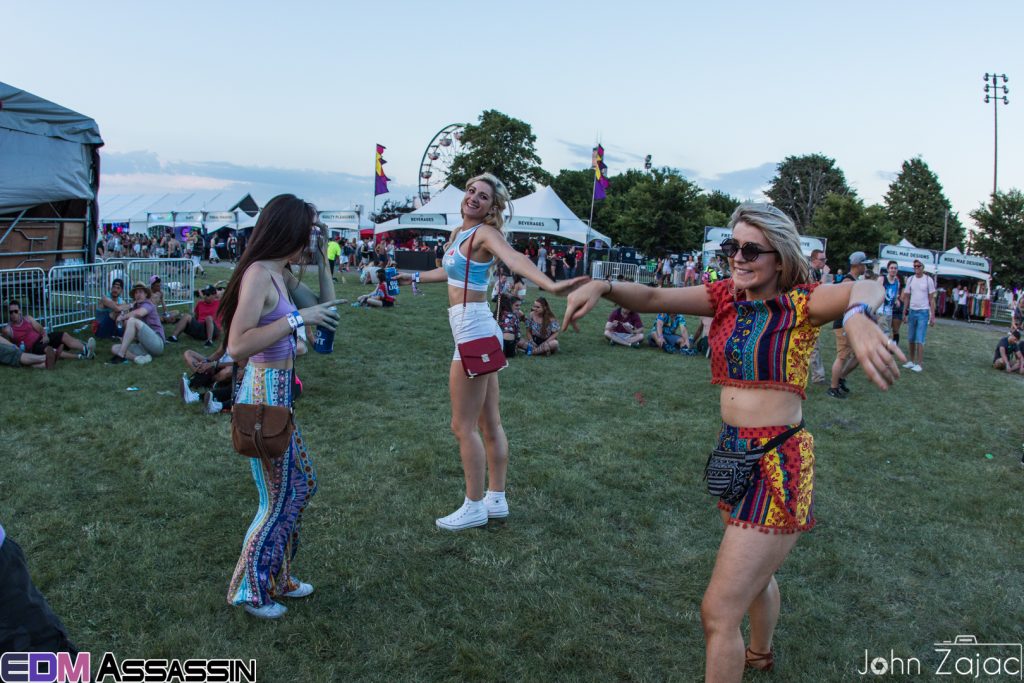 Overall, I really loved the atmosphere of the fest. I didn't run into any people who were out to just be awful, everyone seemed to be pretty nice and looked out for each other. It was quite honestly a lot better than last year as well crowd wise, there were a lot of random fights I had encountered. Good to see the Chicago scene maturing and realizing that fighting doesn't solve anything when we're all here to have fun and enjoy beautiful music. Keep it up React, hopefully you can continue next year at Soldier Field.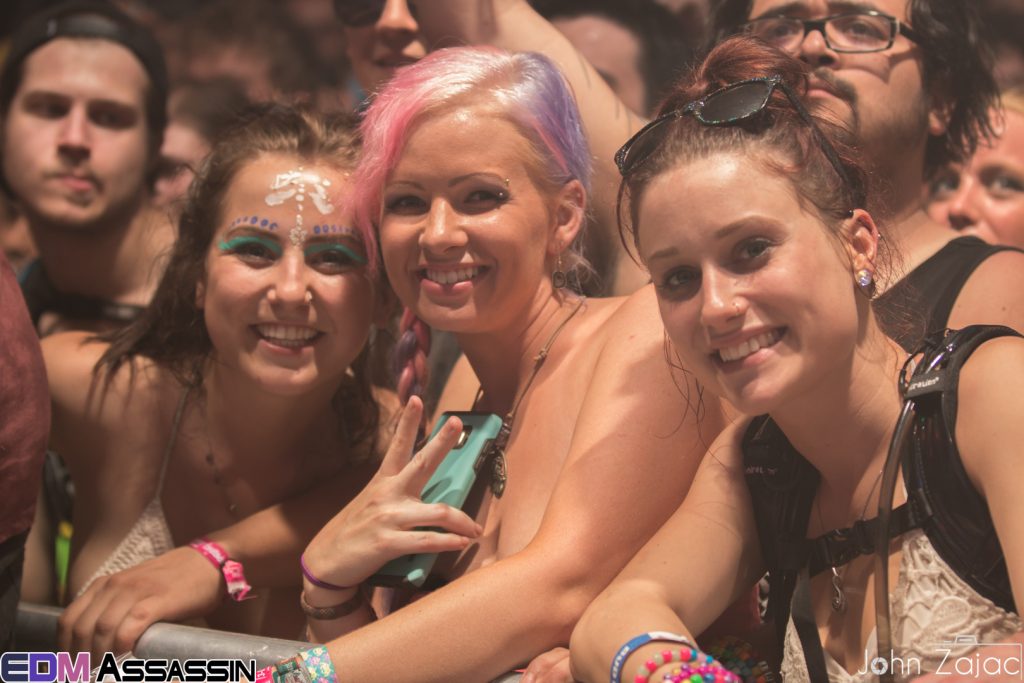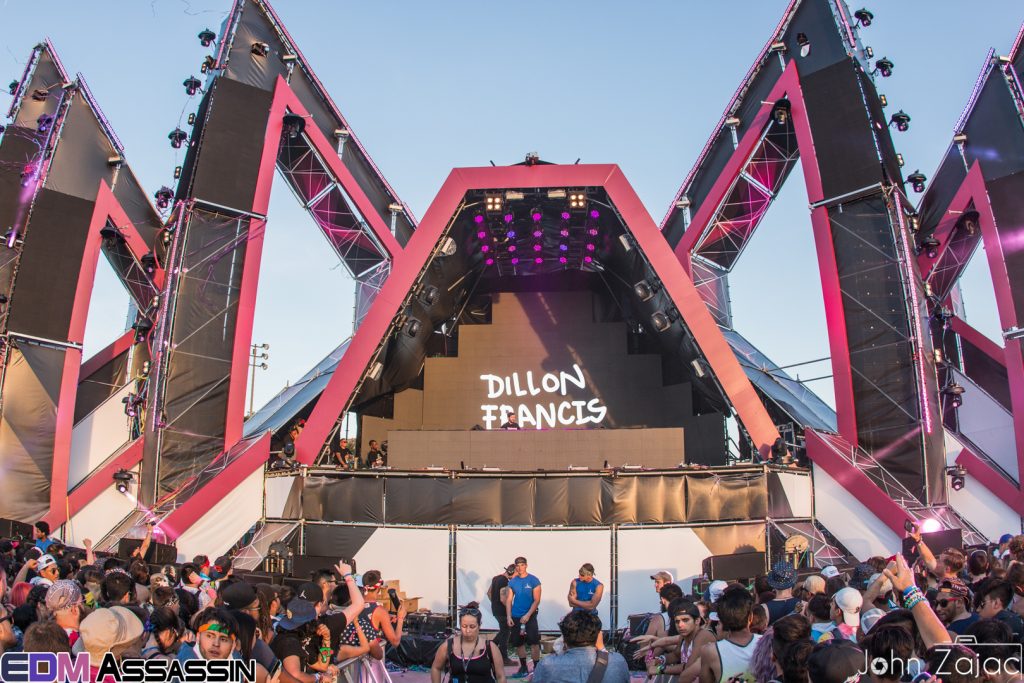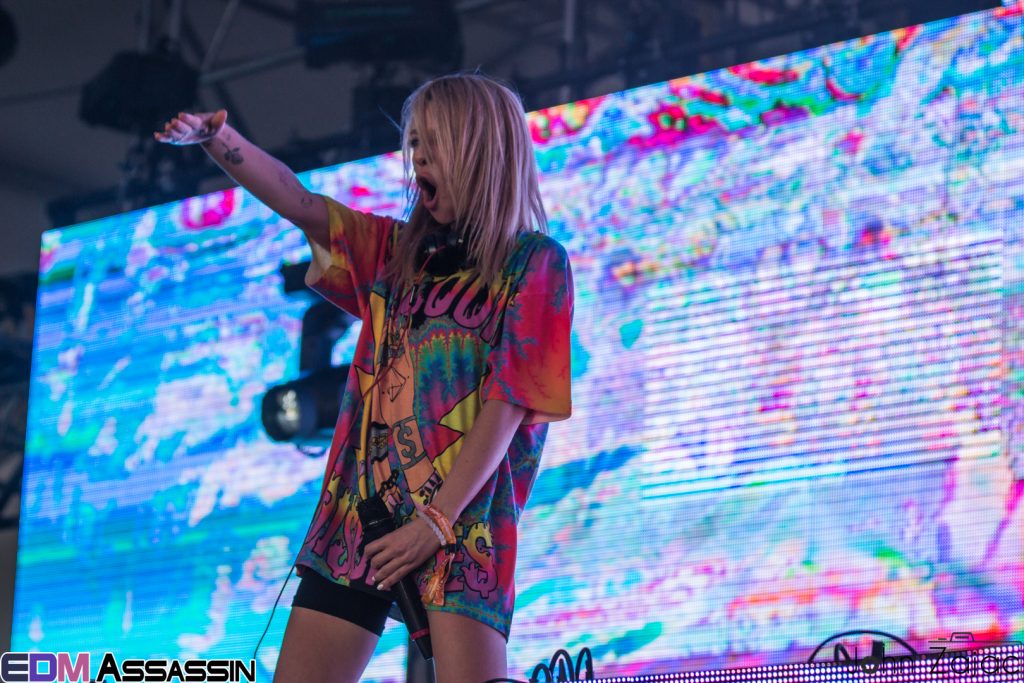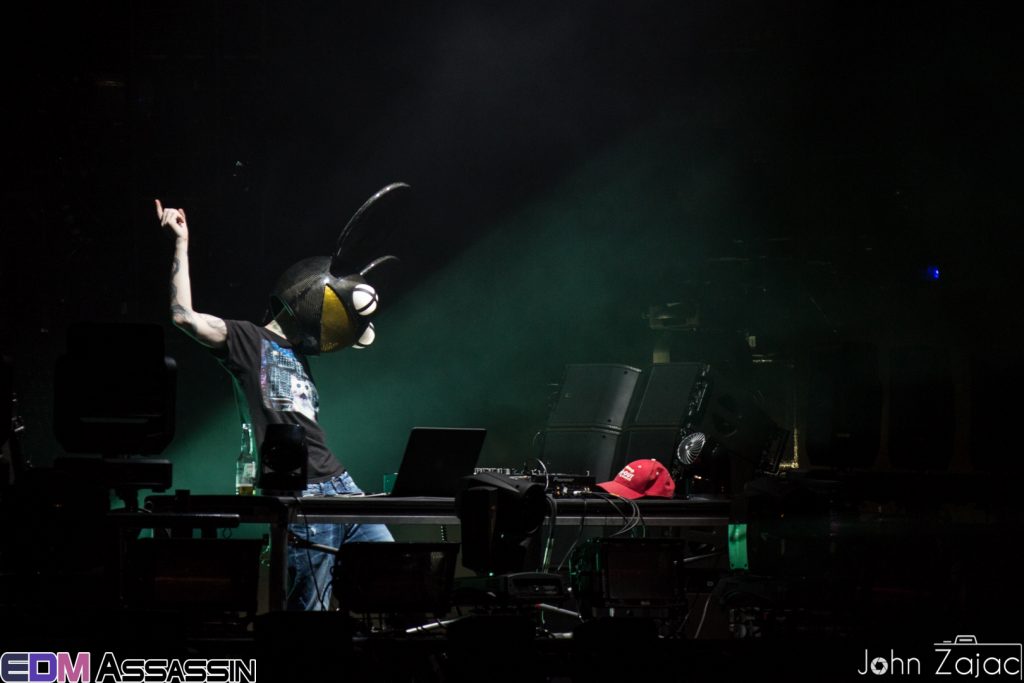 Leave a Reply