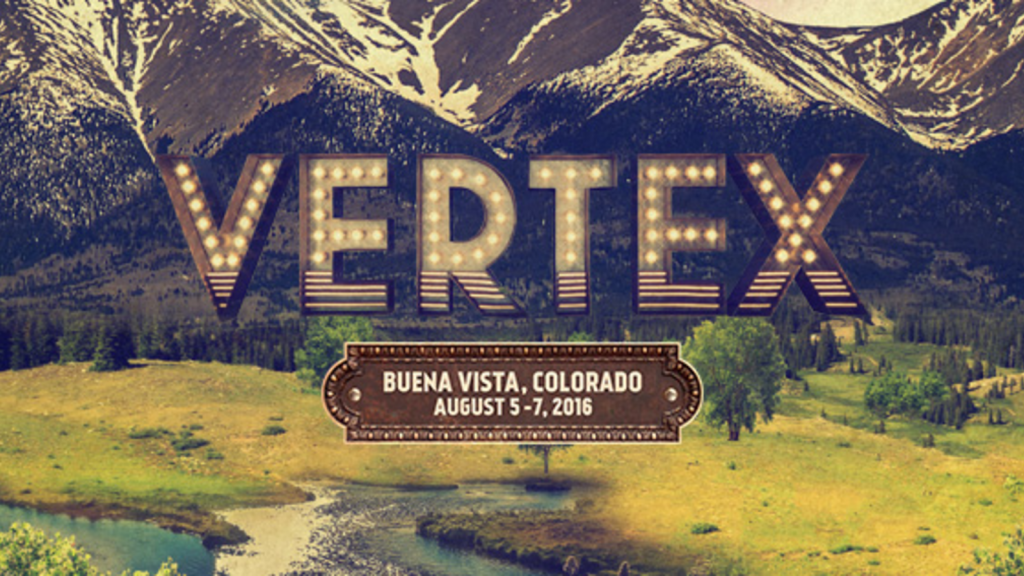 This past year has been filled with tons of awesome (and not so awesome) music festivals. I have been blessed to have been able to attend majority of these fests; however, Vertex managed to snag a large portion of my heart. Held in the absolutely beautiful state of Colorado, the inaugural Vertex was born. I would have attended for the venue alone, tucked into a valley with Mt. Princeton on either side, was truly unique. Madison House Presents and AEG Live Rocky Mountains changed the Colorado festival game (which is slim to none) with the beginning of a beautiful festival called Vertex.
Not being from Colorado, the weather was the only thing that completely threw me off guard. One minute I was sweating, the next minute I was freezing my butt off in 20 layers while the rain is coming down. The weather was a little bipolar, but attendees made the most of it and helped those that weren't prepared (such as myself). Silly me for thinking that it would be hot in the mountains and not bringing enough long sleeved items. The rain and cold was pretty bad on Friday night, but cleared up as it got as the weekend went on.
The venue itself featured a huge campground area: wake up and look out of your tent to just stunningly beautiful mountain ranges. The sunrises and sunsets were out of this world. Walking through the campgrounds led you to a beach area, with food vendors and a large open beach, filled with trees made for hammock hanging. This is also where the silent disco was located, which opened up later in the evening and went on until about 4 AM most nights. For some reason, on Saturday, the silent disco ended at 3 AM, but that did not stop attendees from sitting on the beach looking up at the stars. Some of the most beautiful people I met were on that beach.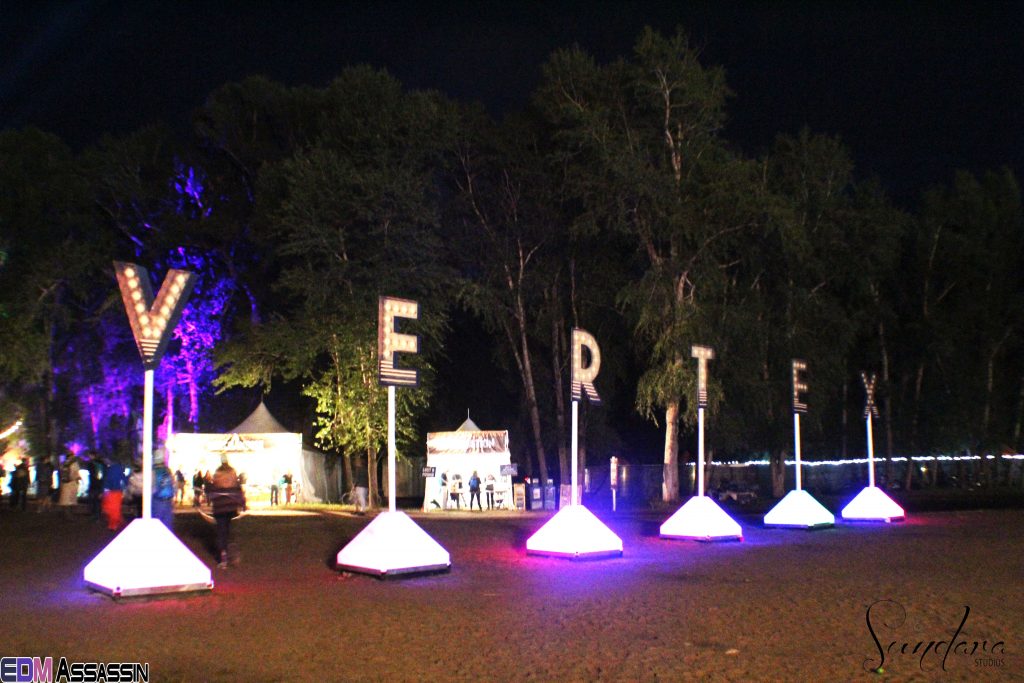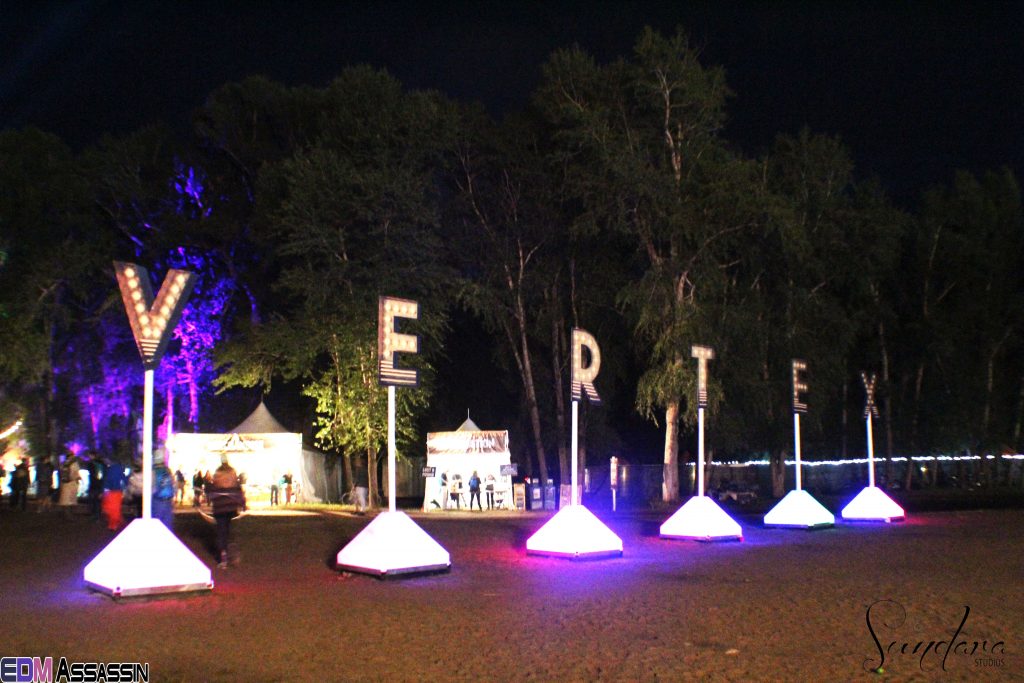 Walking out of the beach area was a small vendor strip with people selling mainly clothes and tapestries. There were a few random things mixed in there, but the vendor arrangement was fairly small. With it being a first year fest, I'm sure vendors were hesitant about setting up. Past the vendor strip was finally the main entrance, which once through security, plopped you in the middle of the Creekside Bazaar. The Creekside Bazaar featured all sorts of fun things: tiny houses with hidden goodies, lounge areas with huge pillows to nap on, small stages with people doing skits, a "tickle house", and the Hacienda stage. The Bazaar came alive at night time.
The lineup in itself was extremely eclectic and pleased people of all ages. It was absolutely beautiful to see how many older and younger people were in attendance. Seeing tons of little kids running around bringing life and even jamming with older folks to various groups was simply wonderful. Through all walks of life, we united in that Colorado valley. The lineup featured such a wide range of genres, with the point of being exploring past your normal music tastes and finding someone you never knew existed in the first place.
For me, Friday was one of the days I was most excited about, music wise. I began my trek to the venue to see Big Wild, one of my absolute favorite producers, perform. By the time I got to the stage, the rain had started to come down, but that didn't stop fans from dancing and having a good time! Everyone was just in a big group, dancing to Big Wild as the rain poured. It was a one of a kind experience. Big Wild is known for having a unique sound and throwing his own spin on to classic songs, and I was so in love with everything he played at Vertex. What really got the night started on Friday and the good vibes running high was alternative rock band Alabama Shakes. Lead singer Brittany Howard shook the Vertex valley with her strong vocals and euphoric vibes. Jai Wolf kept those vibes going with his heavier than normal set; playing quite a few bangers compared to his soft sound. One of the most notable songs of the evening was his Skrillex remix of "Ease My Mind", which was the song that made Jai Wolf blow up. Another highlight was headliner Gramatik, who brought the funky dub. This performance was my first time seeing Gramatik and there was something about being in the valley that just amplified the sounds and the lights.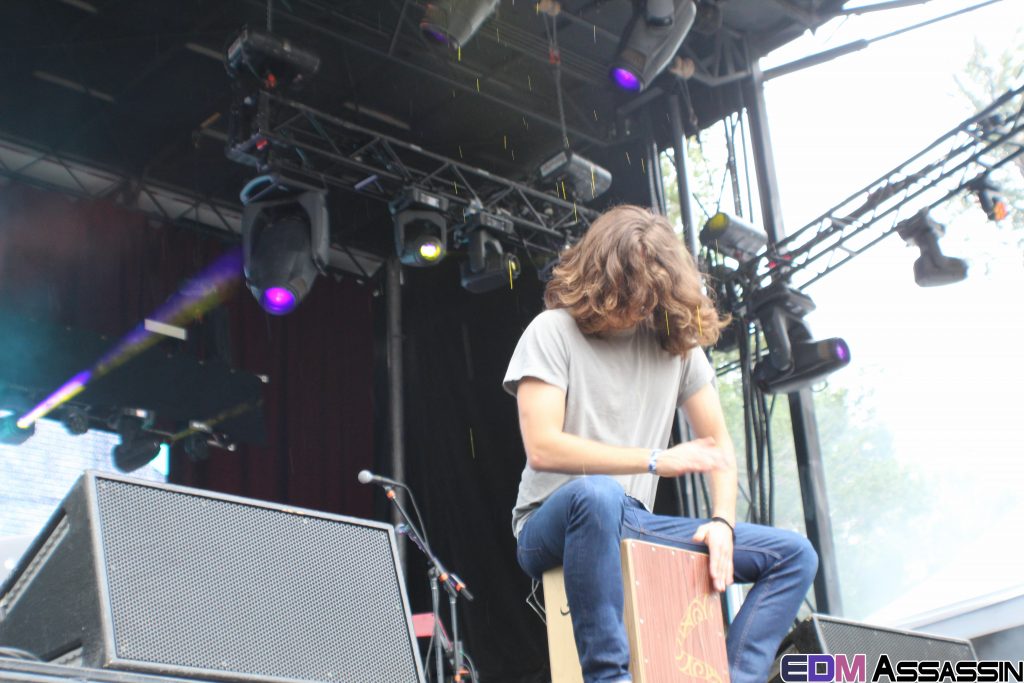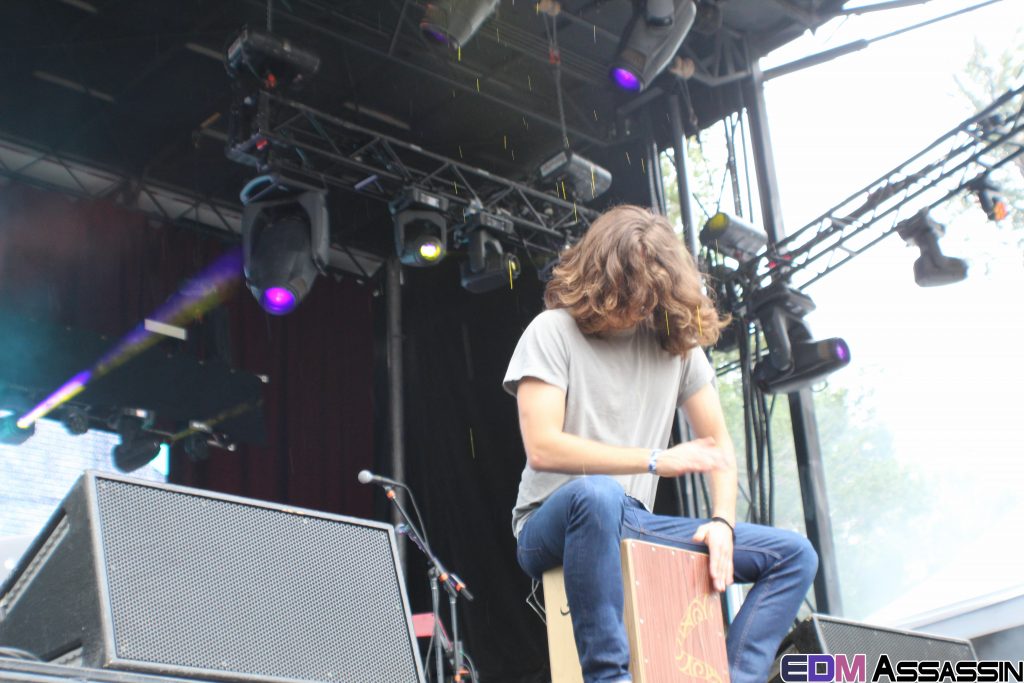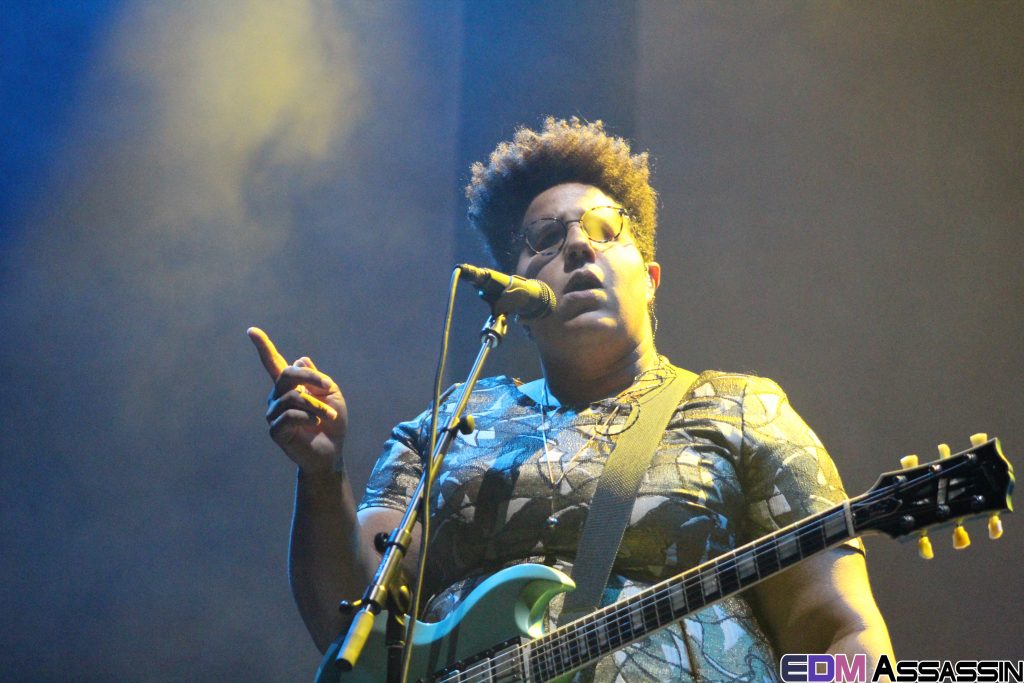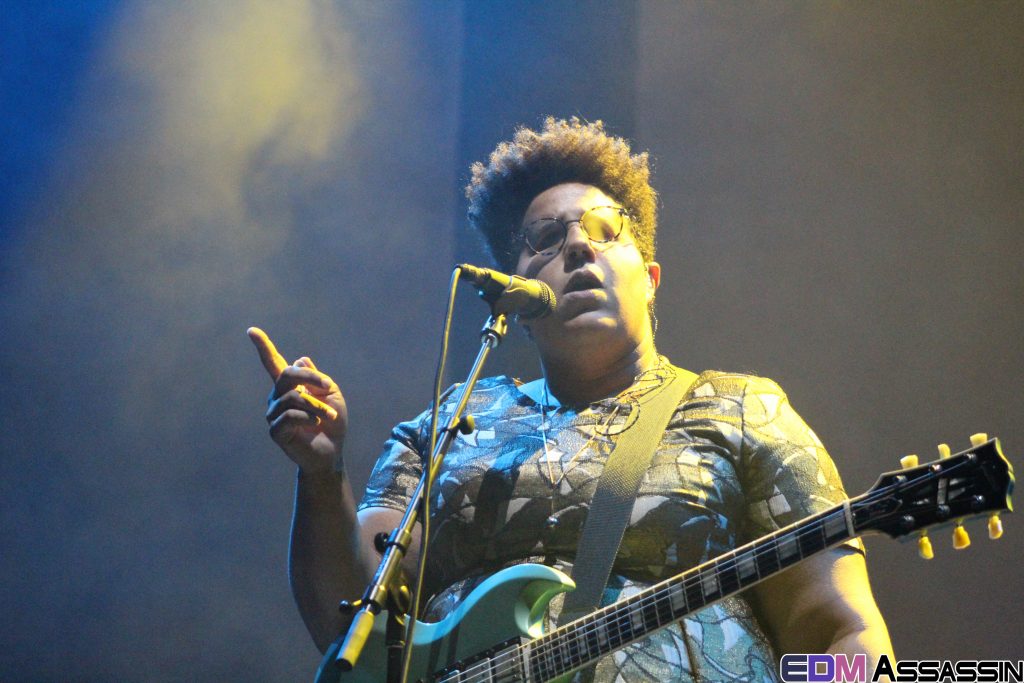 Saturday kicked off with some yoga at the Hacienda stage, tons of people young and old gathered to loosen their bodies and regather their minds from the previous night. Music-wise, Robert Delong (who I got to meet and he introduced himself as "Robby", what a cutie) started the day with his wide range in electronic pop knowledge. The gears changed a little bit to folk rock, with bands Houndmouth and The Revivalists. Foreign Family Australian band Rufus Du Sol began the build up of the night to ODESZA. Odesza was easily the most awaited performance of the night, and attendees were antsy with anticipation. Prior to their set, house legend Duke Dumont brought the beats and band Lettuce brought the funk. To end the night with an hour and a half set, ODESZA completely stole the show. I traveled 20 hours to see them and let me tell you, it was completely worth it. They brought out the University of Colorado drum line and symphony which absolutely made the show. The live instruments brought a new take to songs that feature those instruments (Bloom, Iplayyoulisten). Every song they played resonated with me and definitely brought a few tears to my eyes.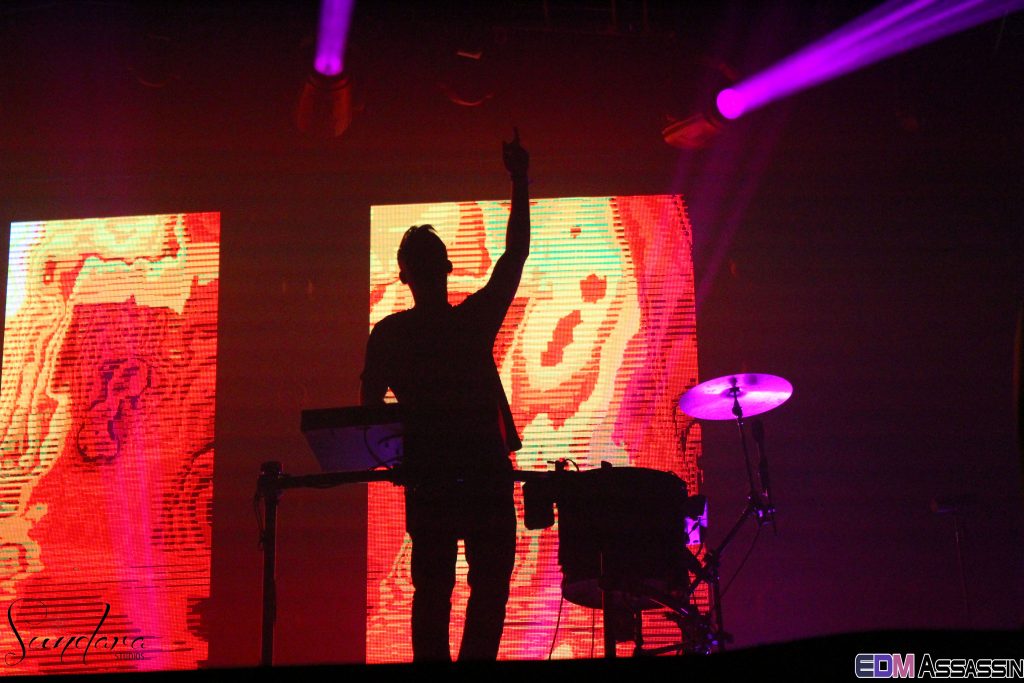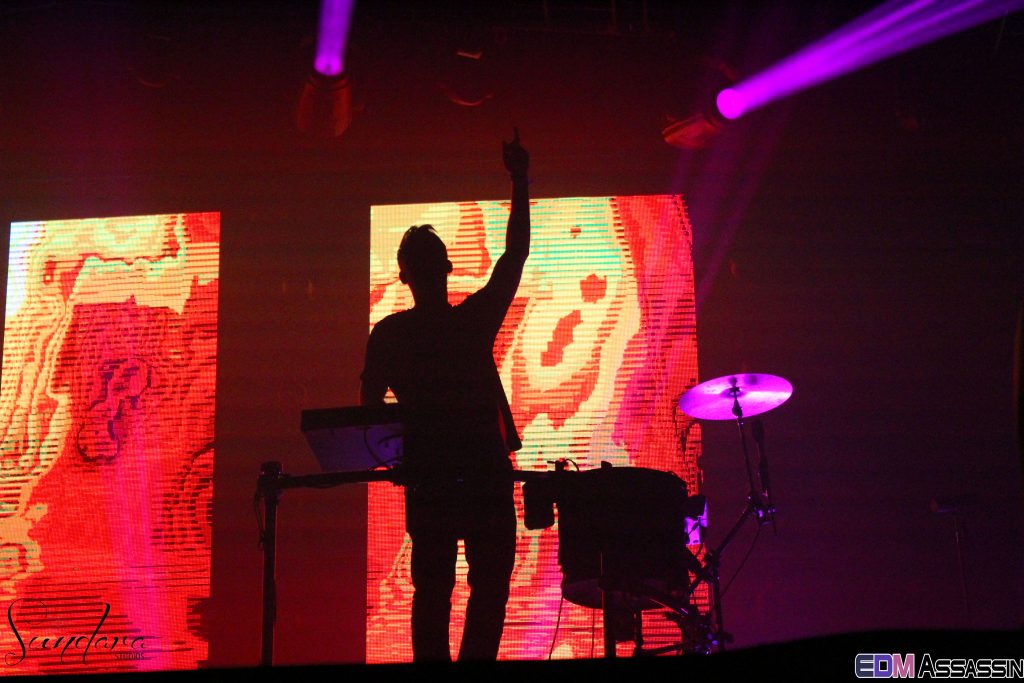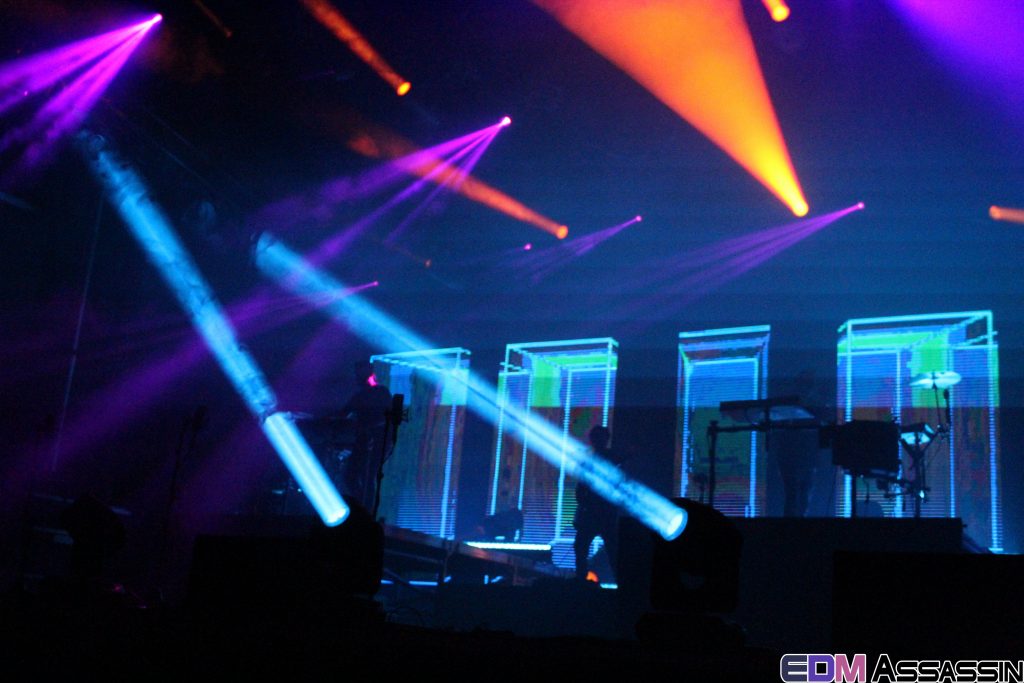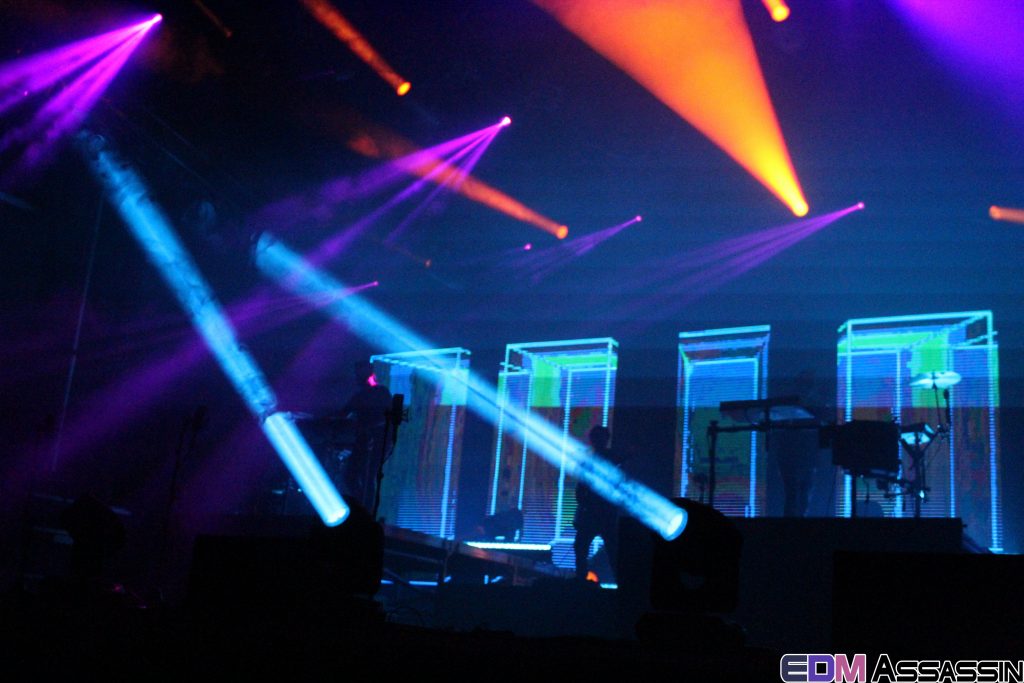 Unfortunately, on Sunday, many people left the venue and the campgrounds were left fairly scarce. For me, Sunday was left as a day to recuperate from the previous night's events and to catch some brand new music I normally wouldn't go out of my way to listen to. Music did not start until 2, so attendees that were still there took to the beach for a bumping party with DJ Goldrush. It was one huge dance party on the beach, nestled in a valley in the mountains. Truly remarkable. The Claypool Lennon Delirium was what officially got my day started, a collaboration between Les Claypool of Primus and Sean Lennon of Ghost of a Saber Tooth Cat (also the son of John Lennon and Yoko Ono). The group definitely rocked the afternoon away. Electronic DJ Ryan Hemsworth pleasantly surprised the crowd with some dubby beats and hip-hop mixed in. Next was the most awaited Trey Anastasio Band, with two high energy and fun sets. To end the night, producer Seven Lions, known for "transcending musical boundaries to satisfy his creative vision" stole the show with uppity, happy songs. Definitely a great way to end the night.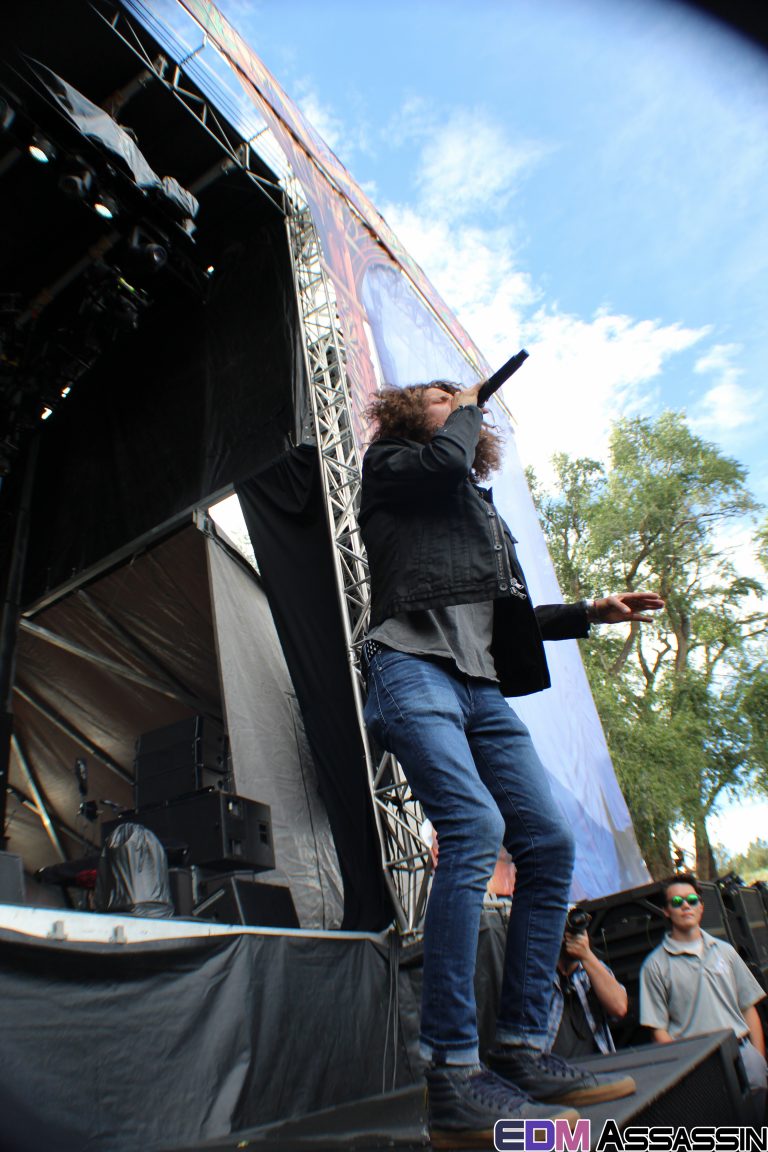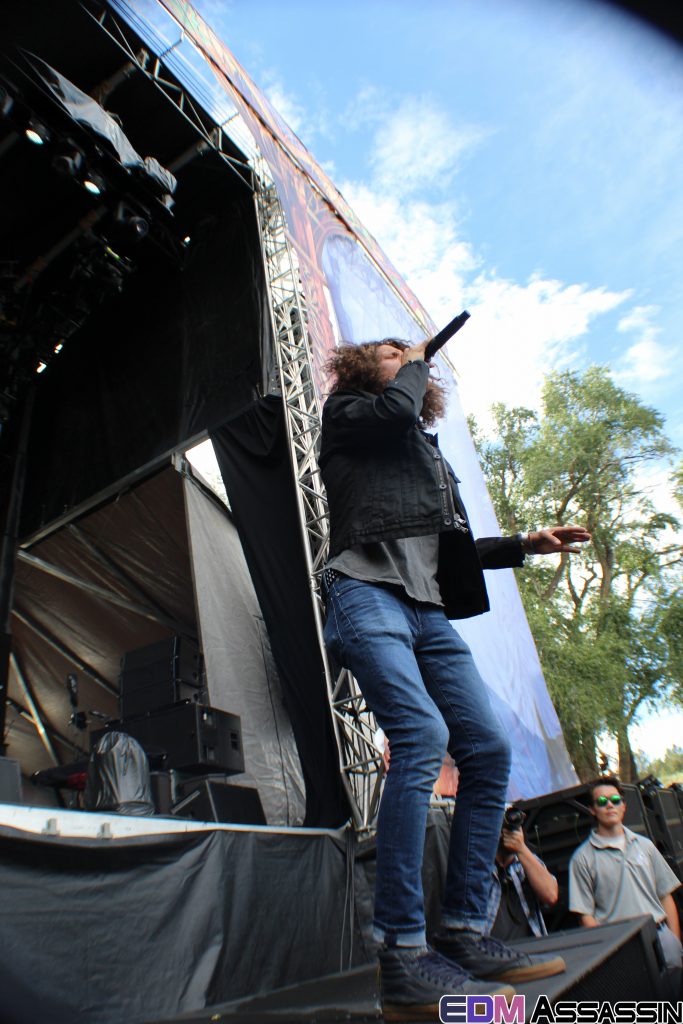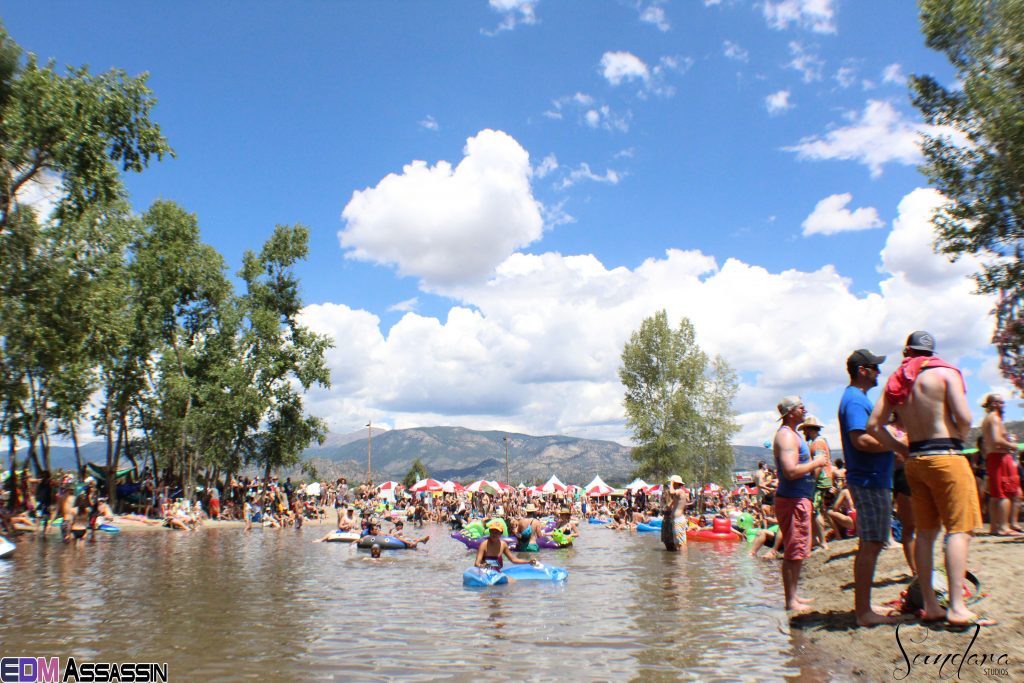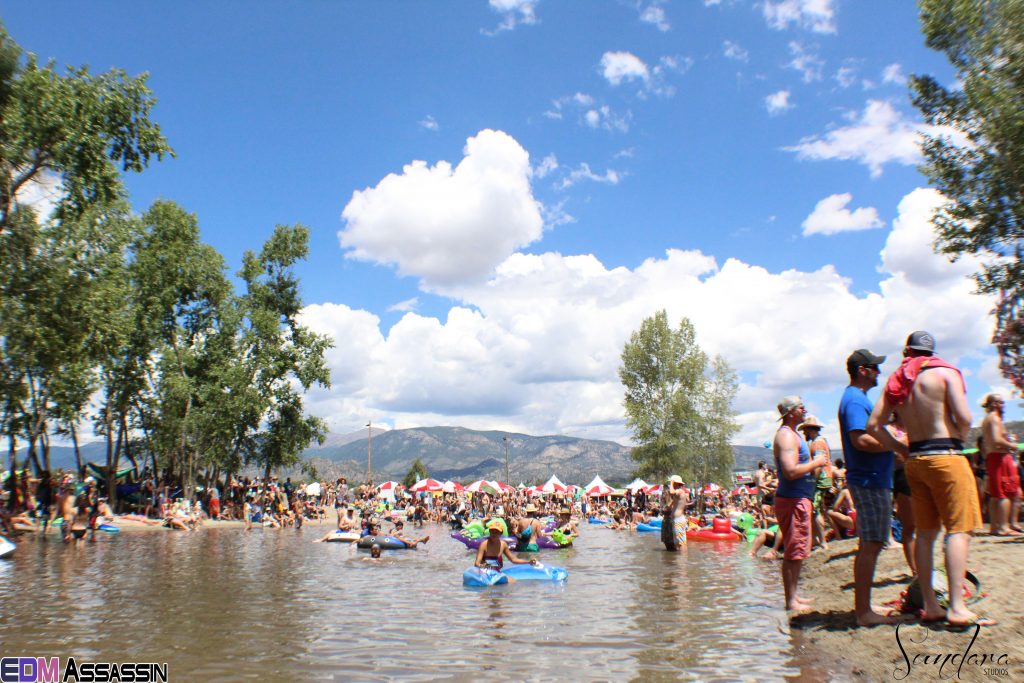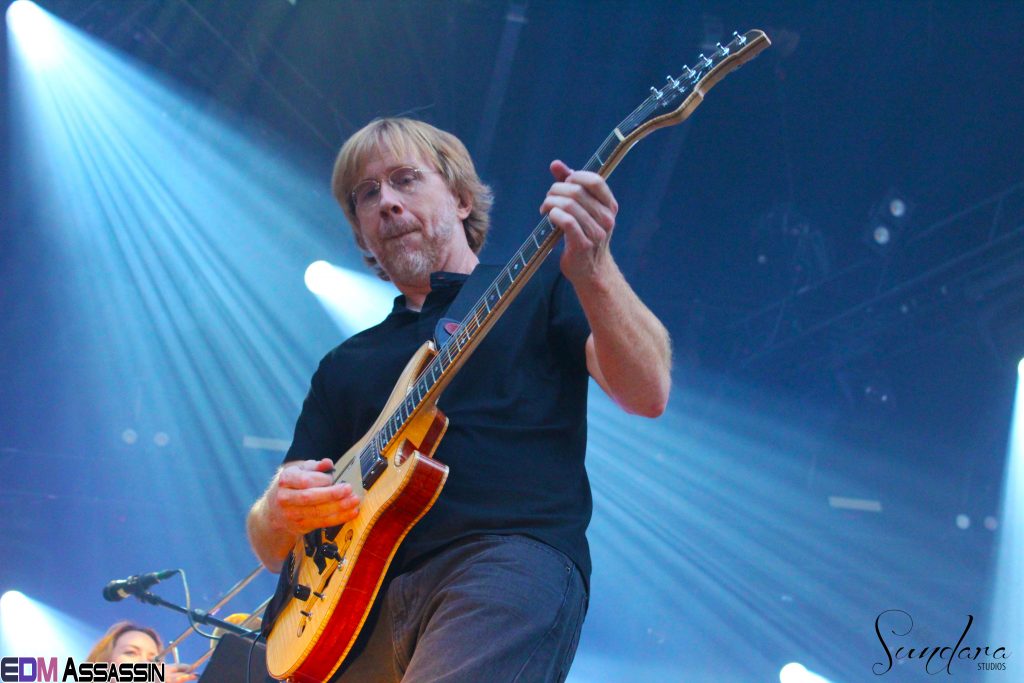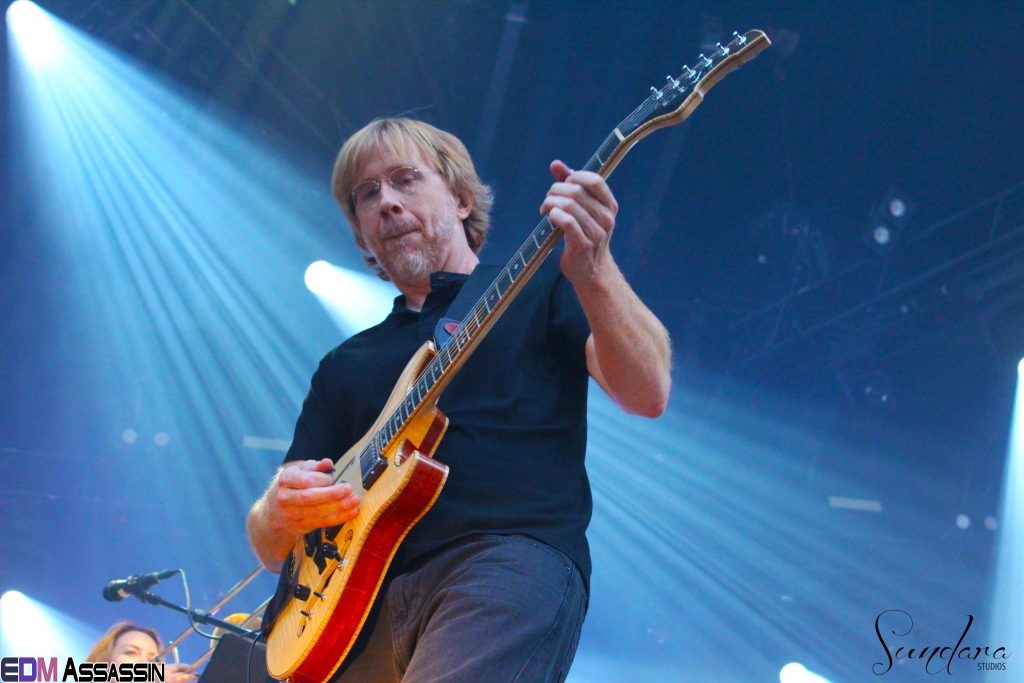 If I could describe Vertex in one word, it would be beautiful. The venue was seeping beauty, the people in attendance were the most beautiful people I have ever met, and the lineup and music played was so different, that the diversity brought beautiful people together to enjoy this beautiful music. I honestly don't have any complains about this first year fest, which is surprising to me. I will definitely be in attendance, granted Vertex happens again next year, which I'm sure it will!
Leave a Reply