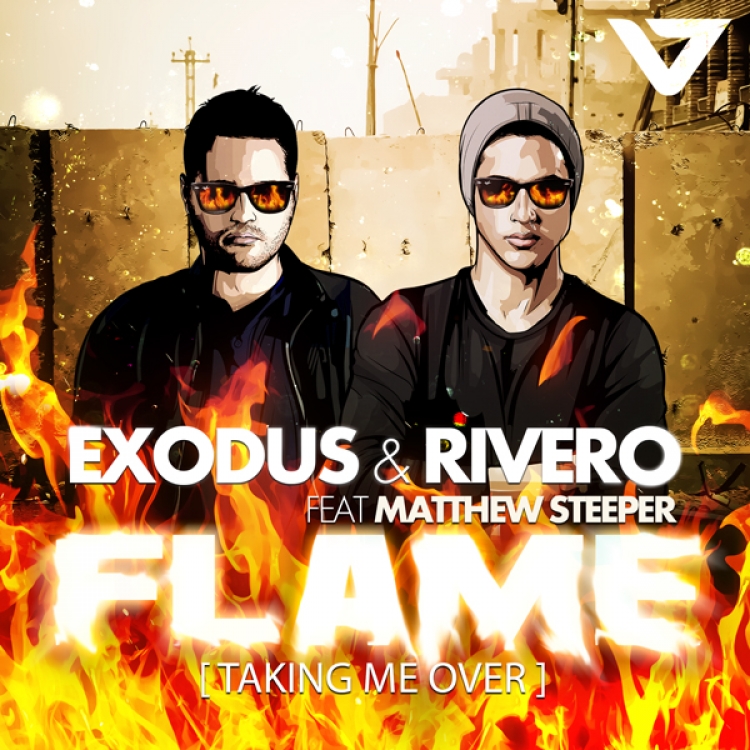 This is a track that I've seen so many artists supporting lately that I couldn't stay away. Plus, our friend, Rivero is on this track so it was a no brainer to us. Exodus and Rivero have teamed up to created an energetic filled track that also has some grit to it. This track is a relentless bounce track filled with bass that will have you going nuts like other. This is essentially what Big Room House is meant to be like.
They brought in Matthew Steeper on the vocals to go along with the synths to take this track the extra mile. Truly, Exodus and Rivero flex their amazing talent to show that they can take a dancefloor up not just one level, but multiple levels. That's saying a lot. Those drops? It will blow you away. Do yourself a favor and check out the track below right now. I know you're gonna love it so buy it on Beatport.
Check out more of Exodus on: Facebook, Twitter, MySpace, Songkick, Soundcloud and YouTube.
Check out more of Rivero on: Twitter, Facebook, Instagram, and Soundcloud.
Check out more of Matthew Steeper on: Facebook, Twitter, and Soundcloud.
Leave a Reply