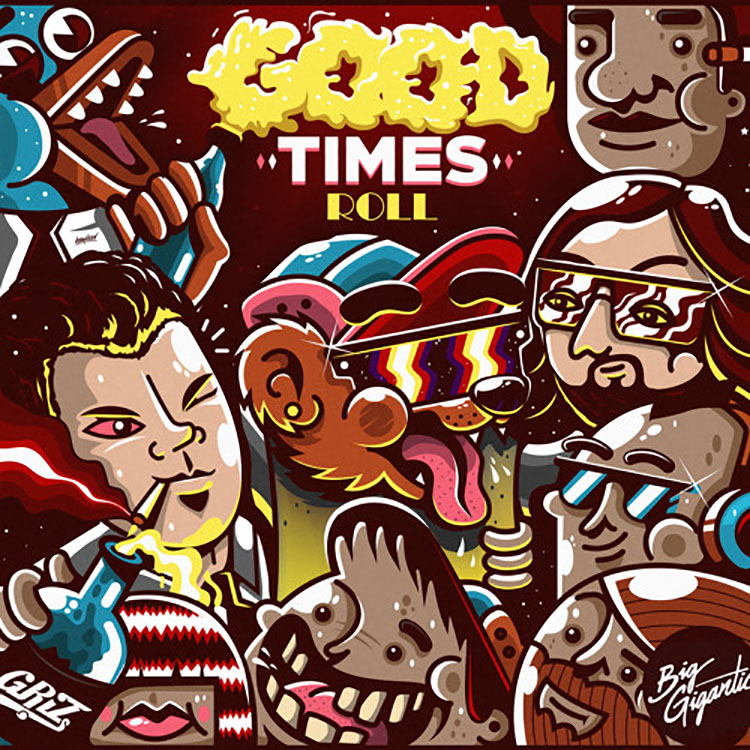 If you aren't familiar with GRiZ and Big Gigantic, I suggest you go drop everything and check them both out. Pronto.
You're welcome.
Now to the music, the duo of Big Gigantic of Dominic and Jeremy are killer with the sax and the drums, creating live music that blends funk and the percussion/sax with the electronic synths we love so much. GRiZ can music to melt your heart with his incredible sax skills and awesome melodies that tell such a beautiful story. Bring them together and you have something fun and upbeat that will have music lovers across the spectrum putting on their dancing shoes and smiling until it hurts. The sax work here with 'Good Times Roll' switches back and forth between Dominic and GRiZ with their distinct styles. Listen to enough music from Big G and GRiZ and I guarantee you'll pick out the differences here. The excellent percussion work compliments the electronic and funk elements so well that I honestly wish I could learn the drums to play them half as well as Jeremy.
Maybe in another lifetime. For now, I will simply enjoy the funk-laden collab between some of my favorite funk groups, defying convention and genres, GRiZ and Big G give us a truly unique tune.
Enjoy 😉
Leave a Reply