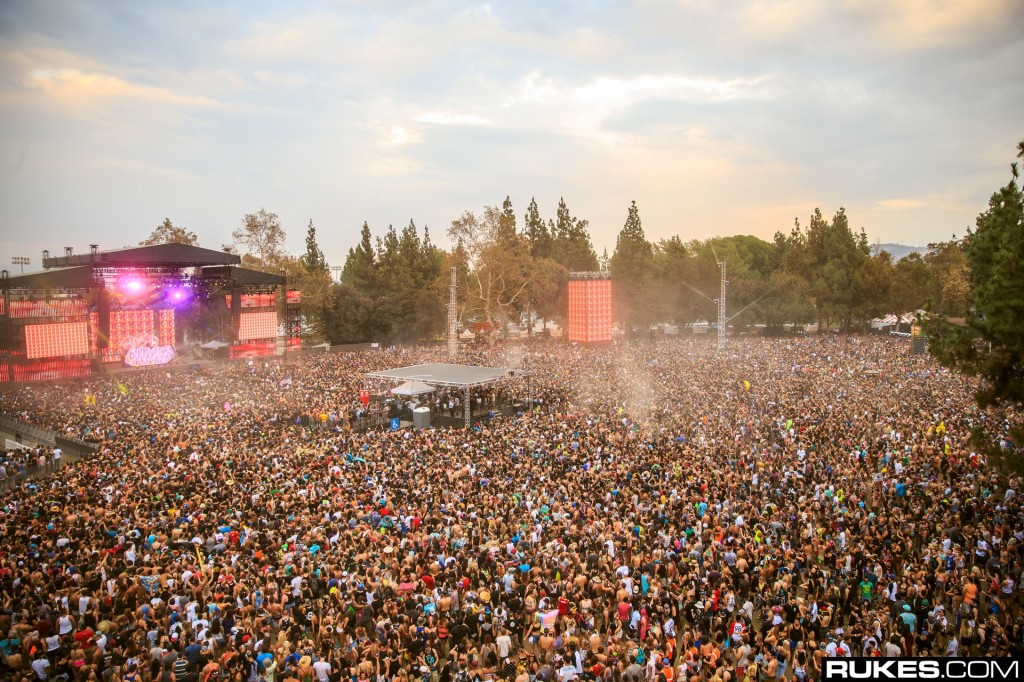 Bad news to those who love HARD Summer. They're forced to relocate once again! This year they were forced to relocate from L.A. State Historical Park as it underwent renovations. Unfortunately, HARD Summer faced mixed reviews as they weren't happy with the far location. On the upside, the area was much more spread out and wide. According to LA Weekly, anonymous sources stated that the death of a 19 year old girl who overdosed on drugs led to the forced relocation. Along with the death, the many sneak-ins and arrests are also the reason. LA Weekly lists the following arrests:
There were 73 arrests Sunday, including 13 felonies, 12 of those narcotics related. Of those 12, seven were for suspicion of drug sales, and five were for possession.
On Saturday there were 67 arrests, nine of them for alleged felonies. Eight of the nine were narcotics-related. Six of those nine were for alleged sales.
All of the suspects were cited and released.
Most of the drug-related arrests involved ecstasy and all were for Schedule I, federally outlawed narcotics. Many of the more minor arrests were made by state Alcoholic Beverage Control agents who cited minors for having fake IDs.
This may sound similar to Electronic Daisy Carnival which is the reason why they're now located in Las Vegas. Hard's publicist Alexandra Greenberg had this to say: "There is no information on plans for Hard Summer at this time as they are in heavy preparations for Day of the Dead."
Leave a Reply