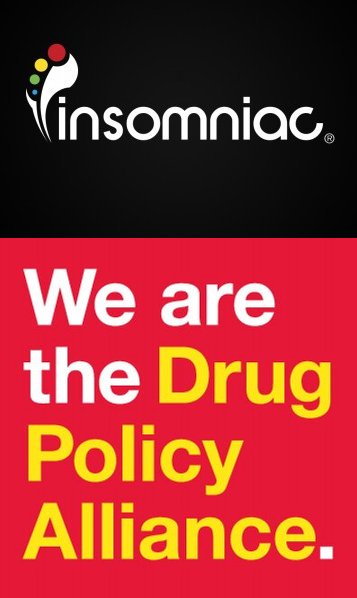 Drugs have been an issue talked about often here on EDMAssassin as well as in the general EDM community. The latest talk regarding drug use at shows is Insomniac Events' Project #OpenTalk. #OpenTalk was initiated this past weekend at Escape: Psycho Circus, which took place in San Bernardino, California.
The initiative set up an on-location service, which could give attendees of the event information about drugs, sex and mental health concerns. These three topics are issues are usually talked about with some kind of biased, like "don't do drugs," "Don't have sex," or "don't talk about mental illness." This new service was created in an attempt to provide unbiased information to attendees about what to look out for, what to protect yourself from and also gave helpful information and tools.
It is good that Insomniac has a zero-tolerance drug policy, but it is to mark one's self as ignorant to believe that no one does drugs at festivals. The same goes to say that there is no sexual activity at festivals, or that no one deals with mental health issues.
Insomniac is working along with the DPA's Safer Partying Campaign and Healthy Nightlife. To have this new initiative is to not only admit that these are real concerns but that festival organizers want to improve on the situation.
Party safe tonight! Got questions on how? Check out the Project #OpenTalk booth:
✅Real info
✅Condoms
✅Free H20 & more! #HarmReduction

— Escape (@EscapeHalloween) October 29, 2016
Leave a Reply