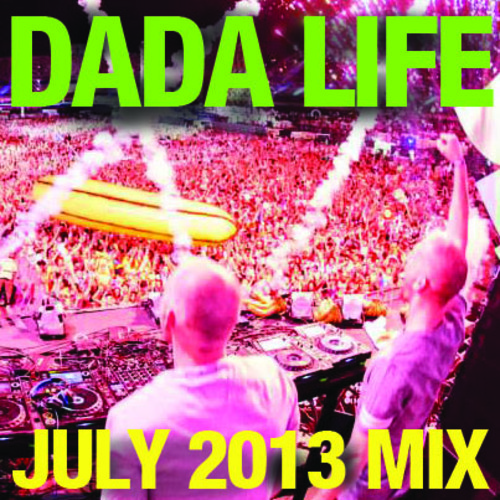 For tonight's "Mix of the Night," I bring to you the crazy, banana loving fools known as Dada Life. Just a few hours ago, Dada Life released a mix for this beautiful month of July. Here is the tracklist:
1. Bassjackers – Crackin
2. Fedde Le Grand and Sultan + Ned Shepard – No Good
3. Jacob Plant – Fire (Original Mix)
4. Jochen Miller – We Have Tonight
5. MAKJ – Springen
6. Tommy Trash – Monkey In Love
7. Moguai – PunkOmat (Original Mix)
8. Chocolate Puma & Firebeatz – Sausage Fest (Original Mix)
9. Laidback Luke & Hardwell – Dynamo (Will Sparks Remix)
10. Marcus_Schossow & Sebjak – Kemi (Original Mix)
11. Peter Luts & DJ Ward – We Dont Give A F (Original Dub Mix)
12. Dada Life – Kick Out The Epic Motherfucker (Vocal Extended Mix)
13. SAVOY & Heather Bright – We Are The Sun (Sick Individuals Remix)
14. HIIO – Get Up (Original Mix)
15. Empire Of The Sun – Alive (Zedd Remix)
16. Feenixpawl & Jason Forte – Together (Marco V Remix)
17. Laidback Luke – My GOD (Guns On Demo) (Original Mix)
This mix is amazing and filled with some great songs that fit every genre. This mix is also apart of their podcast show titled "Dada Land." You can go to iTUNES now and subscribe to get updates when they release new mixes. Check it out now!
https://soundcloud.com/dada-life/dada-life-july-2013-mix
Leave a Reply