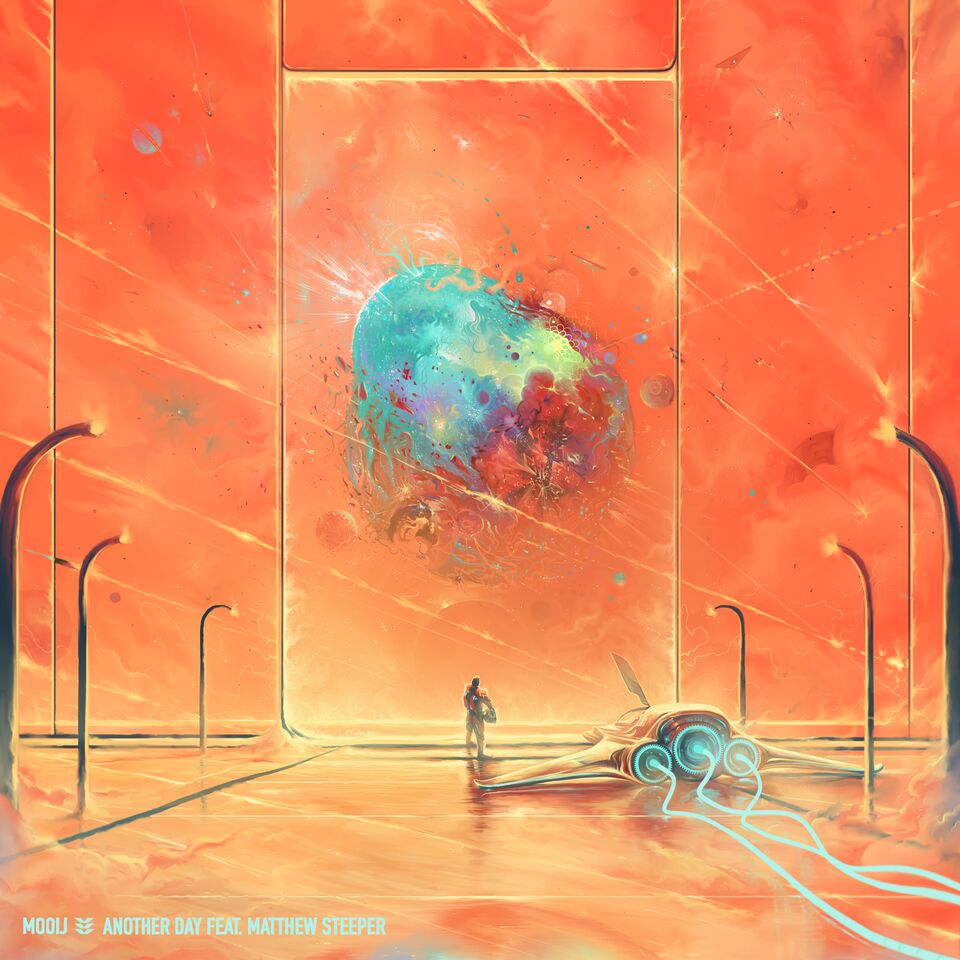 Mooij has teamed up with Matthew Steeper on this track, "Another Day" and given fans some of that nu-disco sound that is impossible not to enjoy. The synth-laden sounds permeate the air with energy and feel good vibes while the vocals help create a full and uptempo track that anyone listening will instantly connect with. Separately, Mooij, and Matthew Steeper have shown amazing work, and together "Another Day" breathes some life into the nu-disco sound, giving something a little different.
Below you'll find the Soundcloud link to the full track, but also a small interview we were able to conduct with Mooij and Matthew Steeper regarding the collaboration. Check it out!
[soundcloud url="https://api.soundcloud.com/tracks/265932373″ params="color=ff5500&auto_play=false&hide_related=false&show_comments=true&show_user=true&show_reposts=false" width="100%" height="166″ iframe="true" /]
I think the first thing we all want to know is, how did this collaboration come about?
mooij: I wrote the instrumental way before we wrote any vocals for it, when I finished it I contacted Matthew since i knew of his work and knew he could complement the production with his writing/vocals.
The nu-disco sound is eminent in "Another Day" was that something you two decided on, or was it the general style that was already in place?
mooij: I wrote the chords before anything and messed around with different tempos. Finally decided to slow things down and add nu-disco elements as i saw fit. I came up with the main instrumental and Matthew later on helped out with finalizing the vocal section.
How does "Another Day" fit into everything you're working on currently Mooij?
mooij: this track is part of the new album 'Light Years From Home' … the album is a compilation of some of my best work to date and has all the genres/styles I'm feeling at the moment.. 'Another Day' is probably the most pop oriented track on the album along with 2 other productions on there. the LP is mainly based around Electro House, Progressive House, Glitch-Hop & Nu-Disco with alot of influences from other non EDM genres such as hip-hop & funk
Matthew, what was it like coming onto this project and helping to create this amazing track?
Matt: It was amazing to work with Mooij. He's one of the few producers who isn't simply following trends but exploring new musical elements that cross genres. This also made the writing side somewhat challenging for me, since I've never featured on a track like this, but I just used my instincts and wrote what felt right for it. The song has a real story behind it. At the time I was really looking forward to meeting a special person that I had been away from for some time, and so the theme of not being able to wait "Another Day" was born.
Are there any future collaborations in the works?
mooij: We have worked before on other projects and of course we will work in the future when the time is right. I'm a fan of Matthew's writing/vocal skills and will most likely seek it out to complement my productions..
matt: I certainly hope so!
Leave a Reply