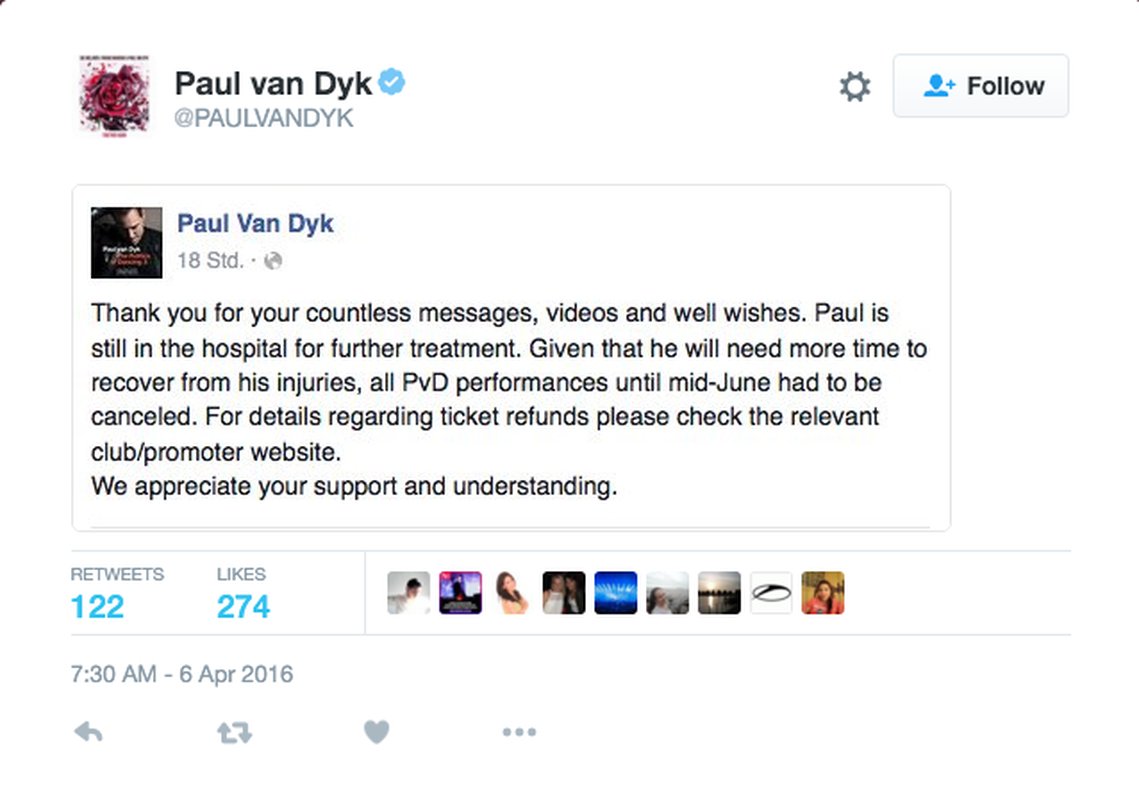 As you remember, at the end of February, Paul Van Dyk fell off the stage at the ASOT 750 Festival.  Over a month later, PvD's management is still releasing updates to keep fans in the loop.  The latest update comes on April 5th from Paul Van Dyk's Facebook page and a screenshot of this post on his twitter account:
https://www.facebook.com/PVD/posts/10154031997009593
— PAUL VAN DYK (@PAULVANDYK) April 6, 2016
To support PvD's efforts of recovery during the month of March, the management had even set up a compilation video of those who wished to send videos of support and well wishes to the DJ.  Between these actions as well as the majority of the comments on the post, PvD can proudly say he has amazing fans.
https://www.facebook.com/PVD/photos/a.90225579592.72893.21180459592/10153936564744593/?type=3
The April 5th post points out that since PvD is still undergoing treatment in the hospital, all performances that he has had planned through mid-June have been cancelled.  As many fans can understand, the main focus is for PvD to get better.  PvD's management as well as his fans share the hope of a quick recovery. One that is complete before he returns to the stage.  If fans wish to receive a refund, the management encourages fans to contact the venues and promoters.
Leave a Reply