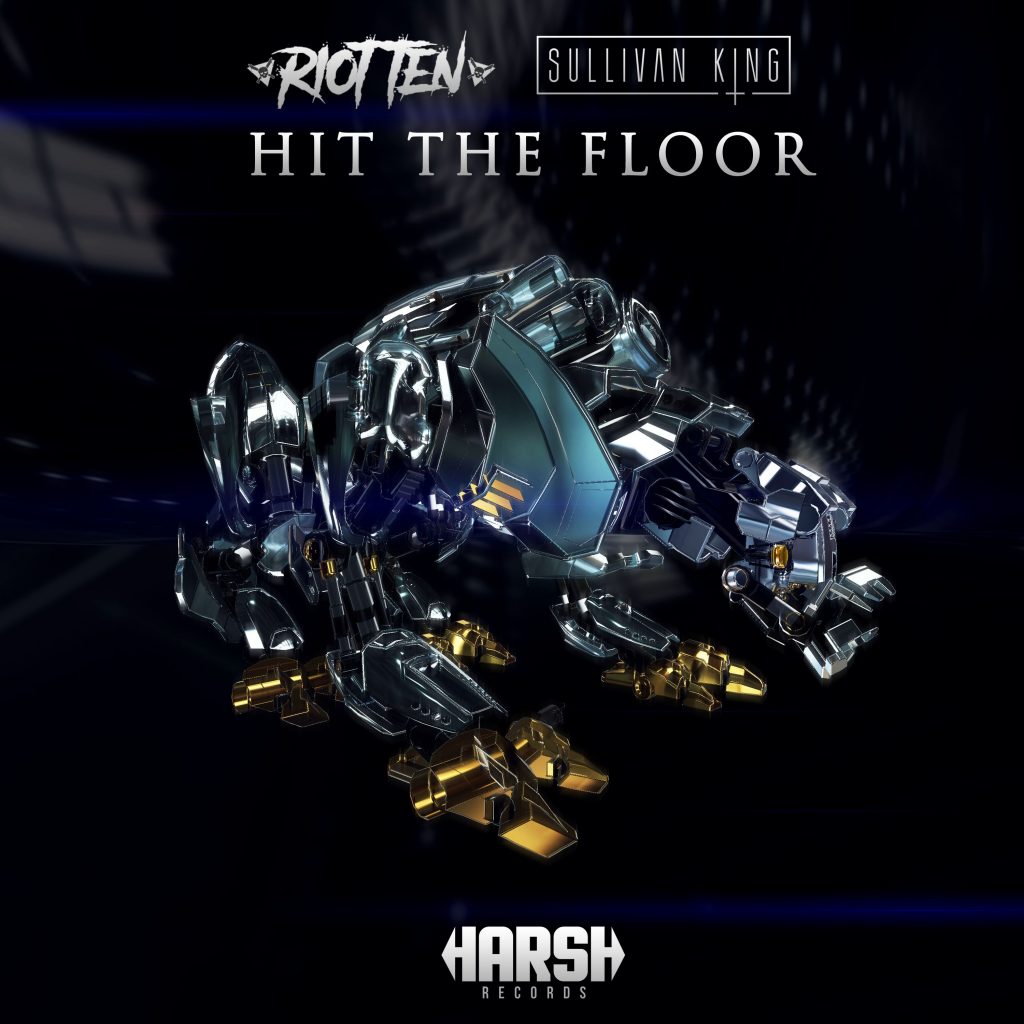 It hasn't been a long time since I first heard about Riot Ten, but since I found myself listening to his remix discography, I couldn't help but be down for his music.  His style is "hardcore" and I get so pumped every time I hear any of his music.
That being said, let us address this latest powerhouse.  If you aren't into extremely aggressive music, I wouldn't suggest listening to this song.  However, if you are into some hard dance and looking for that new work out song, boy do I have a song for you.   The track features a mix of vocals, trap synths, samples guitar riffs and radio tuning audio.  These don't seem like they would mix together, right?  Well with the help for Sullivan King, Riot Ten creates this amazing track.
The song will fire you up within the first minute, I guarantee that.  If you don't believe me that this song is killer, check it out below.  After listening to it, when you want a copy, you can head to Hypeddit for a free copy, thanks to Harsh Records' SoundCloud.  Harsh Records is the label with this latest release.
[soundcloud url="https://api.soundcloud.com/tracks/303014913″ params="auto_play=false&hide_related=false&show_comments=true&show_user=true&show_reposts=false&visual=true" width="100%" height="450″ iframe="true" /]
Leave a Reply