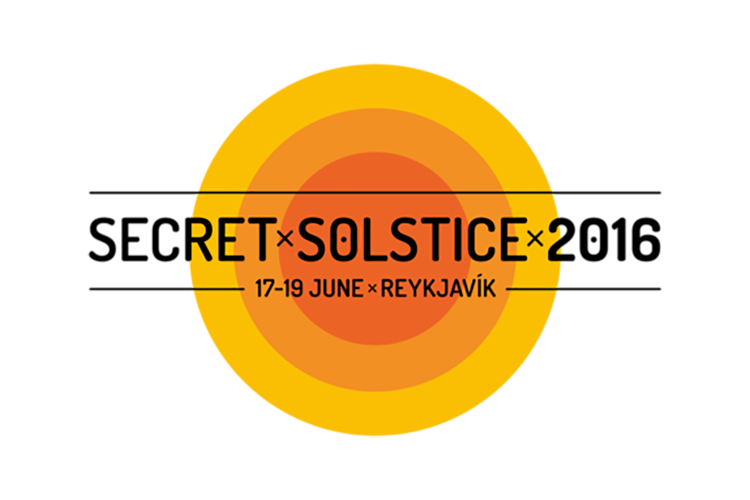 Secret Solstice has announced the first phase of its 2016 lineup and once again, no one is disappointed. The world's only rave in a glacier will be taking place over the summer solstice, June 17-19, 2016 in the capital of Iceland, Reykjavík. The backdrop of volcanoes, glaciers, and tectonic plate boundaries makes for one of the most unique and exciting festival atmospheres ever.
Oh and don't forget the 72-hour sunlight extravaganza as the summer solstice means the sun does not set in Iceland for 72 hours. this is an ice party in the middle of summer you will absolutely not want to miss. Early bird tickets are on sale now and there are a few special packages that festival-goers can purchase that up the ante and make this the most unique thing you might ever do. Look at some of the exclusives from the 2016 edition:
"Secret Solstice Festival will once again be throwing some of the most innovative and forward thinking parties imaginableincluding the return of this year's standout party "ICERAVE". Dubbed "the world's first rave inside an ice glacier" Secret Solstice prepares to take over Langjökull (Europe's second largest glacier) once again in 2016, for a series of super exclusive 'once in a lifetime' shows, giving festivalgoers the chance to party inside a mile-long tunnel carved from ice thousands of years old!"
Here are the first artists to be announced for the 2016 edition! Keep an eye out for more artists to come in the next few months as more than 130 artists have been booked total.
Of Monsters And Men, Kerri Chandler, Deetron, Högni Egilsson, Amabadama, Lady Leshurr, Benoit & Sergio, Maxxi Soundsystem, Droog, Will Saul, youandewan, Voyeur, Stephane Ghenacia, Herra Hnetusmjör, Glowie,Axel Flóvent, Lily the Kid, and Lily of the Valley.
Leave a Reply