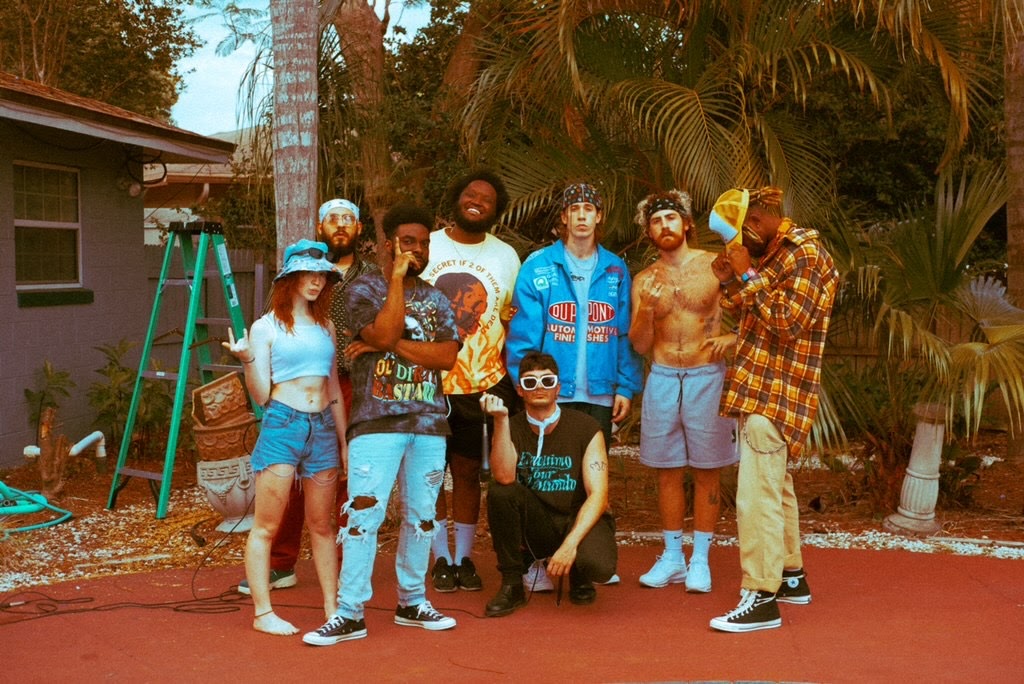 seeyousoon continues to capitalize on the 9-piece group's momentum with, "Faster Please," an all-energy display featuring the unique collection of talents all in their natural habitat – just being regular folk chillin at the crib. Relatable by look and intellectually meaningful by verse, seeyousoon is eye catching in several facets it becomes tuff to keep up with. This performative video captures the chemistry between them as they lay down verses that command attention and show off their colors full-force. The performance aspect of the brand here is something that's been increasing demand, so the video is fitting content that will hold fans over and get them hype.
The duo are set to play 3 festivals this year, 2 of which that are abroad. Lowlands Festival in the Netherlands, All Points East Festival in the UK, and Ill Points Festival in Miami.
The group is taking off in more ways than one and it's no wonder, there's so much infectious energy they gravitate toward themselves that it generates a big of a phenomenon effect, for lack of a better word.
"Faster Please," is one of many pop-laced-rap tunes that shouldn't be missed from seeyousoon.
Leave a Reply