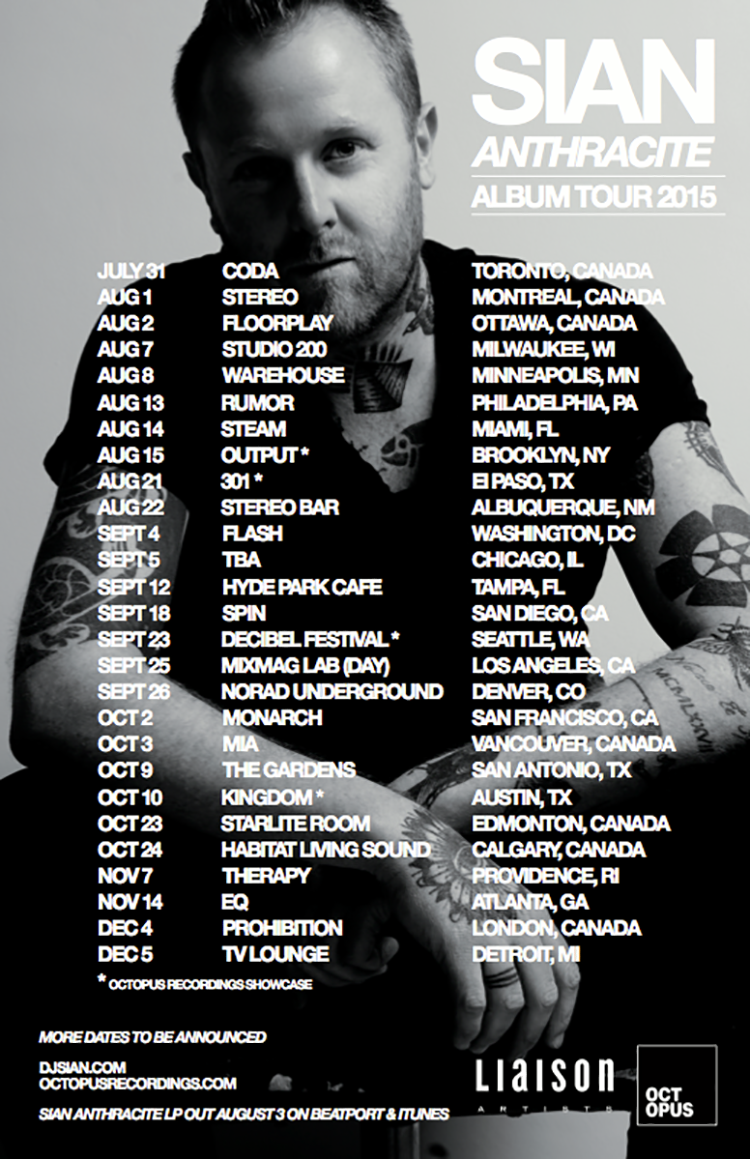 Ahead of his latest album, "Anthracite," Sian has announced an album tour that will feature cities across Canada and the United States.
The 23 track LP has everything from spacier techno to the hard bass sounds of dance floor techno that will have attendees grooving throughout the night. The album will be released on August 3rd on Sian's own Octopus Recordings. The album tour kicks off July 31st in Toronto and makes its way around to Detroit, MI On December 5th to finish off the tour.
Make sure you check the picture above to see if this hard hitting techno tour will be coming to a city near you!
Leave a Reply