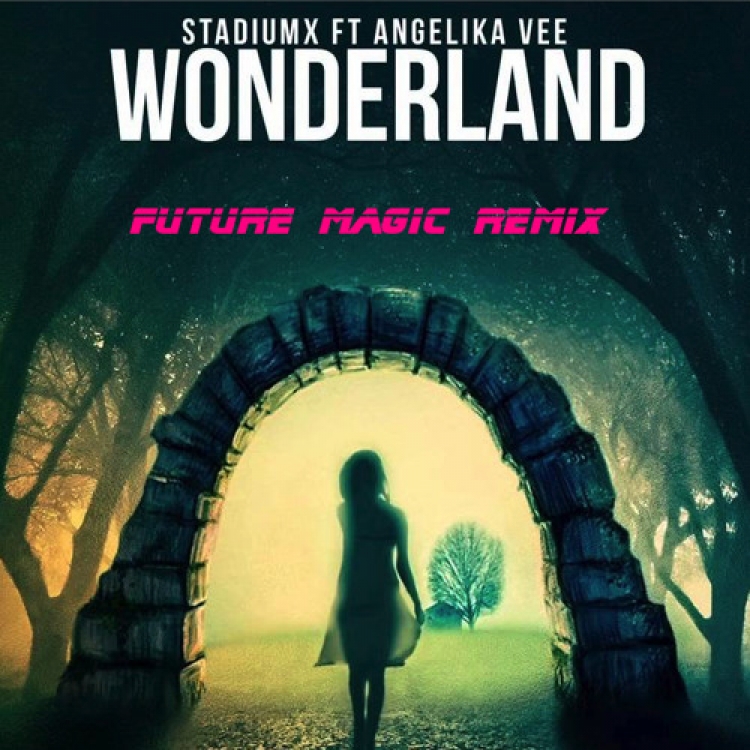 So apparently there is a contest to remix StadiumX's "Wonderland" featuring Angelika Vee on Wavo. FUTURE MAGIC sent us his version and I caught myself needing to repeat the remix over and over because I happened to get lost in the track. This doesn't happen that often, but with this remix I did. He does such a great job with this track as there are so many factors that surround the vocals.
We all know Angelika Vee has an incredible voice. That's for certain. With that, this remix showcases it and puts her as priority number one while developing the remix around it. You'll notice that there is an 80's rock-esque feeling to this track which is exactly what FUTURE MAGIC was going for. He was able to use elements of Future Bass and Dubstep to provide the hard hitting moments that really emphasize the emotion provided in this remix.
FUTURE MAGIC truly knocks this remix out of the park as it is so beautifully done. This is truly a remix that you need to listen to, download as it is free, and most importantly vote for it! Check it out below!
[soundcloud url="https://api.soundcloud.com/tracks/219381359″ params="color=ff5500&auto_play=false&hide_related=false&show_comments=true&show_user=true&show_reposts=false" width="100%" height="166″ iframe="true" /]
Leave a Reply