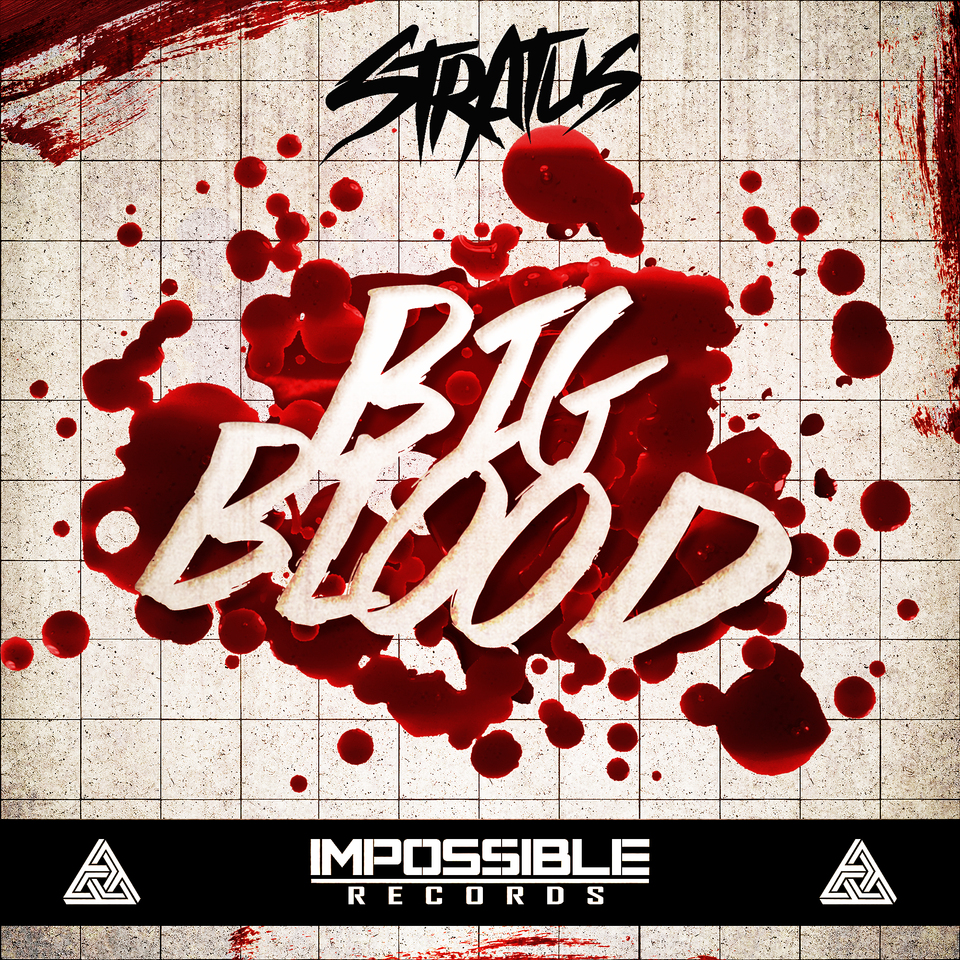 If you haven't heard of the Chicago native Stratus, then get on board quick as KJ Sawka is about to release his 'Big Blood' EP off the new Impossible Records. This EP is heavy and full of filth, in the best possible way. Check out my review of each song below and take a listen to 'Big Blood' as a whole. You definitely will not be disappointed.
Hit It
'Hit It' comes at you quick with an uptempo rhythm that combines filthy modulated saw waves and a high energy melody. Stratus is taking dubstep back to its roots with this track while listeners are brought in slowly and as the drop hits, their eardrums are put to the test as the song drops hard with a heavy bass line and sick modulations. A great first track to any EP and showing off that Stratus knows what he is doing production wise.
Big Blood
The title track off the EP and it starts up beat with vocals samples galore as they bring listeners right into the fray and never let go. While the bass in this track is not as heavy, the modulation is high energy and high pitched, making for a dubstep track that is heavy on the electronic and heavy on the ears. The background sounds are complex and keep listeners engaged with the song, the kick drum hitting fast and other synths testing the range of your hearing. The title track off this EP is heavy but in a different sense, it catches you and latches on. 'Big Blood' is big and it might even bloody your ears if you aren't careful 😉
My Energy Feat. LaMeduza
As for the last track on the EP, 'My energy' starts off as the opposite of energetic. A slow melody and vocals build quickly as the track drops into a much more energetic side, displaying complex modulation along with an ever-changing melody. Stratus puts his talents on display again as this melodic track takes the cake. While the heavy dubstep doesn't come out, this track has a completely different feel. The energy doesn't come from heavy modulation and bass lines. It comes from the vocals working with melodies that play well off the modulation. Listeners take heed, your energy levels will spike and you must find something to do with them. I suggest rage.
I'd say Stratus does too.
Enjoy 'Big Blood' coming to you straight from KJ Sawka's Impossible Records as Stratus looks to break out with this EP from his Chicago homeland. Listen and let us know what you think!
Leave a Reply