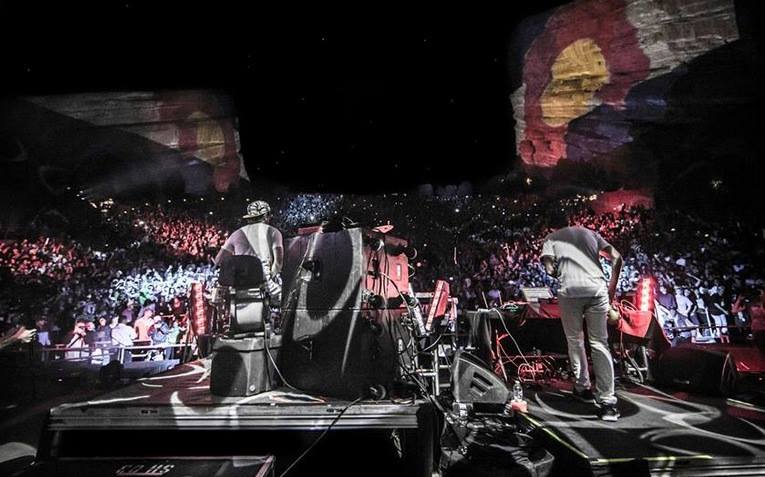 Being that I am from Colorado, Big Gigantic is one of the biggest names on the TomorrowWorld lineup for me. The live instruments with both the saxophone and the drums and mixing make Big G one of the most unique acts out there today. Dominic and Jeremy have helped to pioneer live instrumentation in electronic music and bring it to the masses. There is a humungous following of Big G here in Colorado and everywhere I have seen them play. I am positive that TomorrowWorld will be no exception.
With tracks like "Get Em' High", "I Got A Dollar", "Touch The Sky", "Clvdbvrst", and plenty more, Big G enamors fans and passerbys with soulful music and an intense work ethic you can see on stage as both Dominic and Jeremy play their respective instruments with gusto and poise. Look for them on the Mythical Frames Stage Sunday September 27th from 10:30pm-12:00am. Their set will be one for the books and I strongly urge you to go and check Big Gigantic out.
Live instrumentation is incredible with electronic music and the guys hailing from Boulder, CO have done their best to give fans an experience they will never forget. Check them out at TomorrowWorld and please let me know what you think, as I will be seeing them at Red Rocks that same weekend! Enjoy the latest track from Big Gigantic and GRiZ, "Good Times Roll".
Leave a Reply