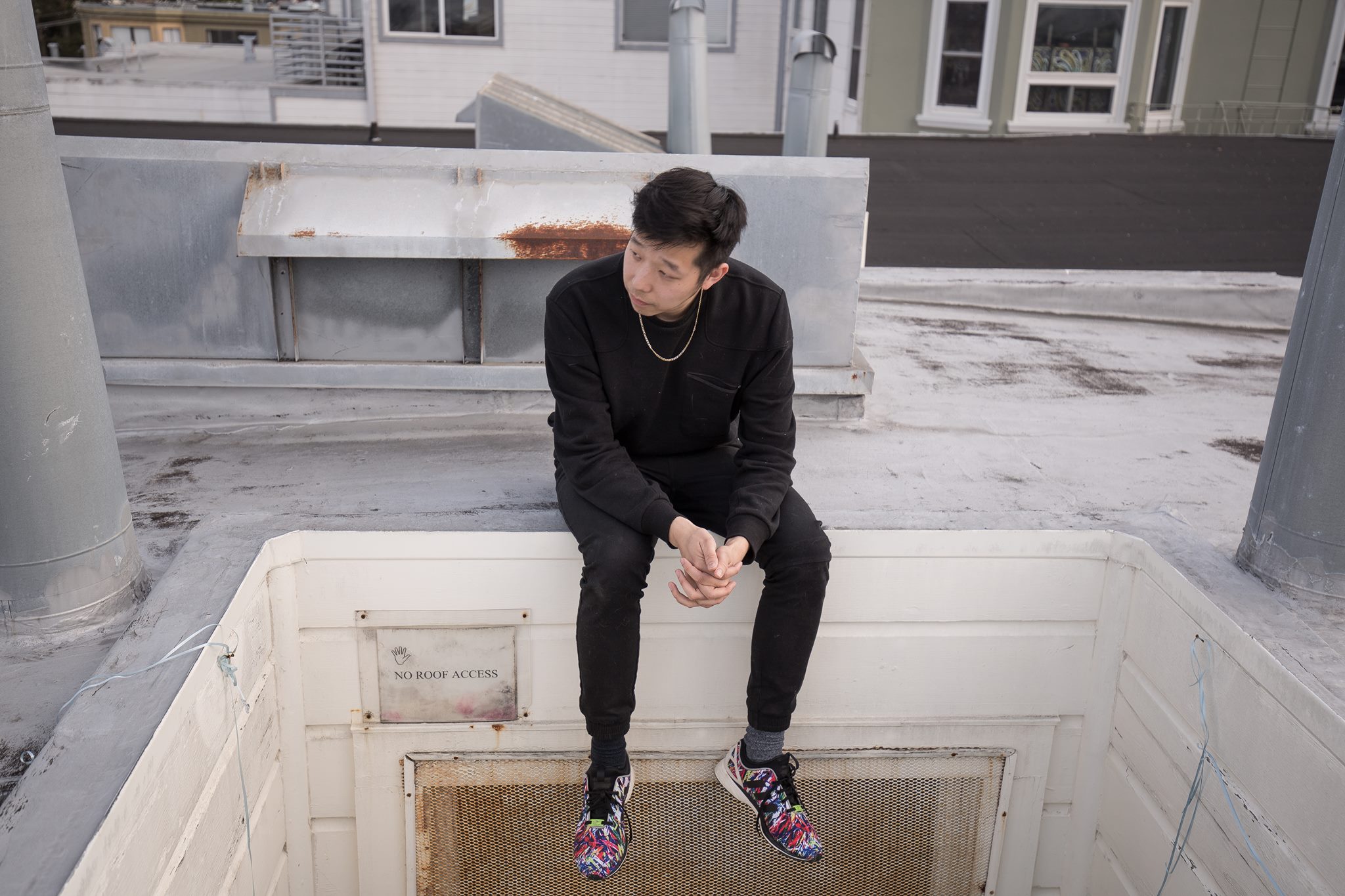 Have you ever heard of Porter Robinson? Probably right?
Have you ever heard of Giraffage? My guess is no. That's ok, considering you're reading this post, you want to find out more about who he is and why you need to see him at TomorrowWorld. Oh, the connection between Porter and Giraffage, well he was on Porter's World's Tour last year, I saw them both. I was blown away by both sets. I've seen Porter since, but not Giraffage, which needs to change. #FunFacts
Anyway, Giraffage, if you check out his Facebook page you won't see any information about what genre he plays and his bio is an awesome stream of consciousness post. Worth the read though. His music has that pop sound, higher pitched synths without a tone of bass undertone. Reminds me of Porter a little bit, though distinctly different. So why should you see Giraffage instead of one of the other 100 artists at TomorrowWorld.
To put it simply, Giraffage is different, his music is unique, his sets are passionate and you can see by the way he mixes on stage and the production of his tracks, he is working harder than half of the artists on the lineup and you've still never heard his name. Though hopefully that will change. For instance, he did a Diplo & Friends mix about a month ago that I posted below for you to listen to. I'm currently listening and his transitions are immaculate and song selection is fantastic. The groove flows from one track to another, from one drop to the next and from one vocal to another completely different track's vocals with ease. From start to finish Giraffage has put all of his time and effort into perfecting this mix, I personally think he nailed it.
It is perfect to sit back and relax too, or vibe to live. I can see and feel both. I've also done both and can tell you from experience that the sounds and production value of this Diplo & Friends mix is what you'll get live. And dancing is fun as hell, especially to this. Smiles and laughter would fill the room had they not been drowned out by Giraffage and his excellent skills on the deck. I remember his set well, over a year ago too.
So what I'm saying is this. See Giraffage, listen to the set below and carve out like 15-20 minutes where you can get yourself to his set at TomorrowWorld and dance for a while. Those 20 minutes might just turn into the full hour…
Then come back and thank me, and I can be jealous that you saw Giraffage before I did again. Here's that mix for you 😉
Leave a Reply