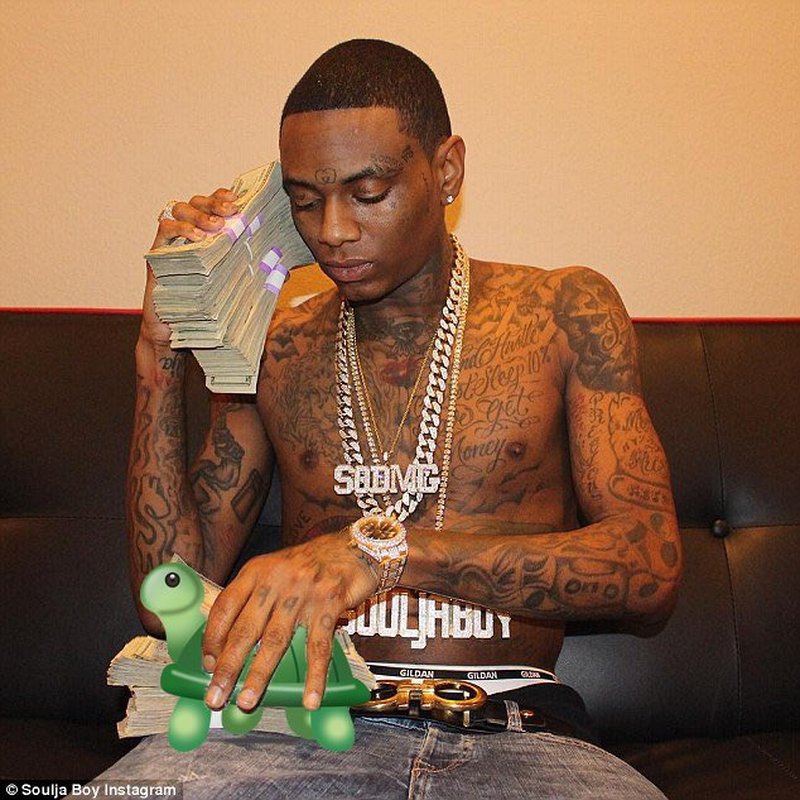 Trippy Turtle took to Twitter last night to announce that he had released a new track and uploaded a photo of Soulja Boi with it.  I was intrigued, so I figured I would head on over to SoundCloud and listen.  Many of Trippy Turtle's tracks, takes a song from the Top 40 charts, breaks down, and reformats it in a Jersey Club style.  This latest track was originally Crank Dat by Soulja Boy.
The way that he did the track is great because unless you grew up with the track, you wouldn't even know.   The track uses his original vocals but on a beat that sounds like someone is remixing a song love with a mix board.  Unfortunately, he chops up the chorus so you are no table to do the 'crank dat' dance everyone did back in the day.
Check out the track below.
[soundcloud url="https://api.soundcloud.com/tracks/327946820″ params="color=ff5500&auto_play=false&hide_related=false&show_comments=true&show_user=true&show_reposts=false" width="100%" height="166″ iframe="true" /]
Leave a Reply