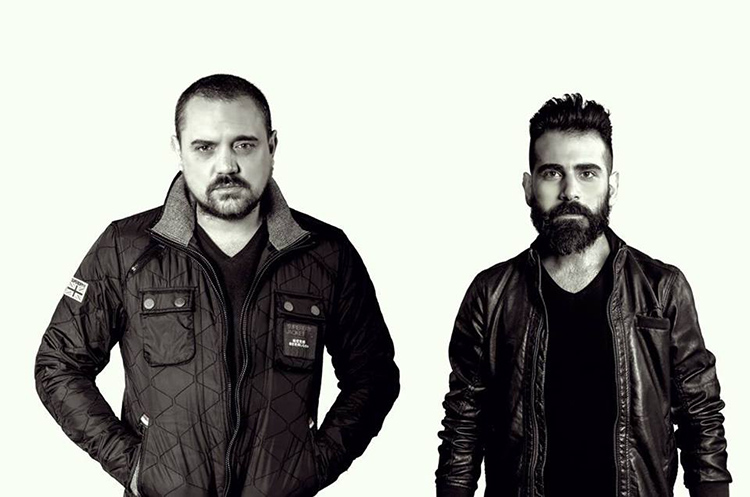 When they aren't creating vibrant pieces of house music, British production duo Game Chasers like to head for sunny climes. We found out this and more in our exclusive 8 Questions with them this week…
1) Who are three of your all-time favorite artists, past or present?
CM: Not going to go with artists but more groups: I would have to say The Chemical Brothers, The Prodigy and I'll go with Massive Attack too! All incredibly talented.
S: For me I'll go with Axwell, EDX and definitely Eric Prydz.
2) Is there a particular tune that you have never got sick of?
CM: Orbital – 'Halcyon On and On' …. I can listen to that over and over and over and never get bored… Brings the term ANTHEM to a whole new level!
S: One song I really can't get sick of has to be Stardust – "Music Sounds Better With You"! Oh my god, what a record… Amazing!
3) Describe your perfect day…
CM: Being on the road is something I actually really love. Meeting people whilst touring and getting to experience new places. So a perfect day for me would be landing in a new city, hitting all the tourist spots, meeting new friends and preparing for a show and then playing the craziest party going!
S: I think I already had the perfect day. The day we got nominated for a Grammys was super special for us. As producers you dream of such highs and that was every inch a goal of mine with our music.
4) What would people who know you well say about you in three words?
CM: Loud, infectious and trustworthy.
S: Talented, humble and creative.
5) Ideal studio layout…
CM: Twin screens, a pair of Adam A7 or happy with a pair of Yamaha HS8, super fast pc and it's all about the chair… Need to have the perfect chair otherwise will just not work, haha.
S: Have you seen Junkie XL's studio?? That is my ideal studio layout… Out of this world!
6) What is your most valued material possession?
CM: Would have to say my dog, but she is her own doggy, she's not a possession!
S: Would have to go with studio, can NOT live without it… All of it!
7) Is there something musically you would like to do more of next year?
CM: Develop a Game Chasers LIVE act with synthesisers, drum machines and wires… everywhere! A real LIVE electronic act.
S: Definitely start making music scores for movies and video games, that's the dream! 🙂
8) Where do you want to be in 10 years?
CM: Hopefully in a place where our music is still accepted and loved, and if I can have all of that and be on some beach in Seychelles then that would be good!
S: Having our music reaching more people around the world and collaborating with some of our dream artists would be incredible. Oh and living in Spain or Greece would be great too, I love both the culture of both of those countries!
Leave a Reply