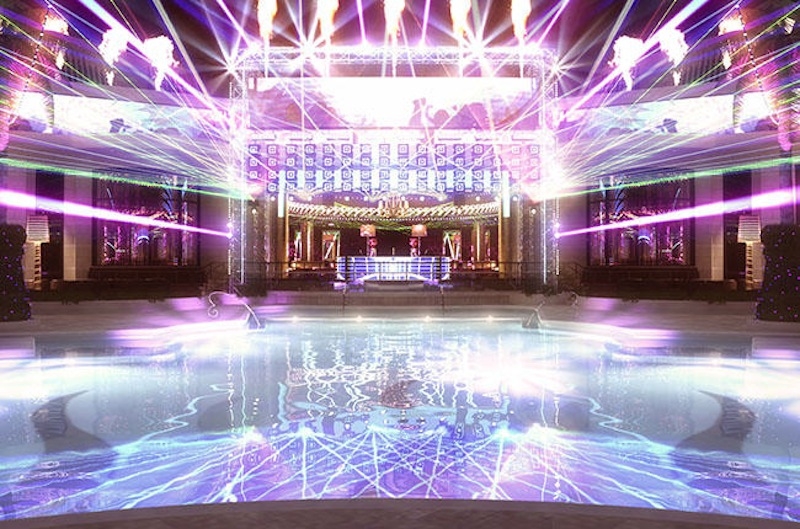 XS Nightclub wants to prove to everyone that it is the top quality nightclub. They have decided that they don't want to be on par for what Las Vegas has, but to go fist-to-fist with the legendary nightclubs in Europe. This remodel has been going on for two-years with the renovations happening for the past four months. This has been impressively happening in between shows. Jesse Waits, managing partner of XS and Tryst Nightclubs had this to say:
Our vision was to go into this new era of EDM and have the best visuals. We made it so you can change the elements for each DJ, customize sets for each DJ and make atmosphere and mood changes.
Interestingly enough, Pasquale Rotella gave the suggestion for the lighting with XS Nightclub's partnership with SJ Lighting. With that partnership, ~$10 million worth of new lighting, sound effects and technology implemented. Waits had said:
We knew we had to do it. A little bit of it was pressure from the DJs. When you travel around the world and go to the likes of Ushuaia and Pacha in Ibiza, they have different technologies that we don't have. We wanted to be strategic, because we didn't want to be the same as everyone else. It's such a competitive market that it's required now to have that kind of technology.
They have provided an intense video that shows that all the money was spent for a good reason.. Check out their crazy pyrotechnics, laser light system with the seamless lighting on the dance floor and pool, the huge high-resolution video screen, and 360 degree DJ Booth.
Leave a Reply