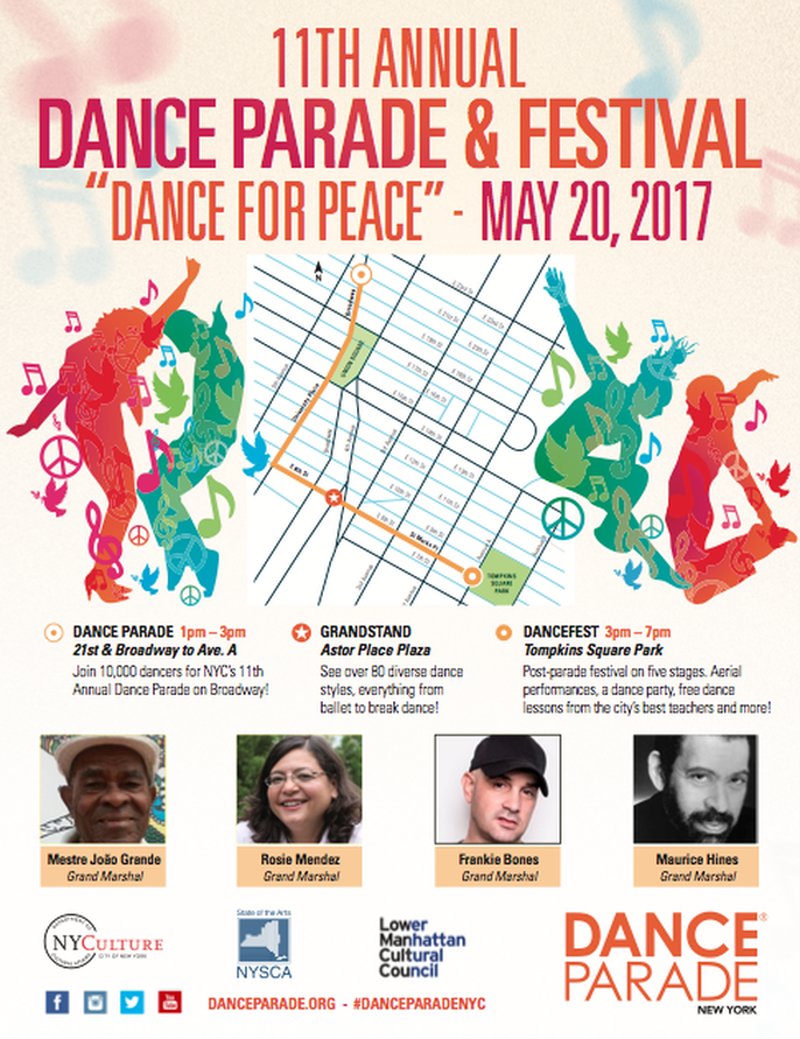 For the 11th year in a row, the free event, the NYC Dance Parade, will be taking place on Broadway from West 21st Street to Tompkins Square Park on Avenue A with this year's theme being, 'Dance for Peace'.  The parade will be from 1pm until 3pm on Saturday, May 20th.  Dancefest, with five stages of performances, dance styles, and lessons, will be taking place from 3pm until 7pm at Tompkins Square Park.
Founded by Greg Miller, the parade is a peaceful response to the NYC Cabaret Law (THUMP, vice, info piece) which is still in effect.  The law bans groups of three or more people from dancing in a club or bar that lacks a specific license allowing such activities.
This year's Dance Parade New York will be conducted by four Grand Marshals who are considered pillars of the NYC dance and art communities.  Those four individuals include:
Frankie Bones – A pioneer of techno music, widely credited with bringing rave culture to the U.S.
In a statement he said, "Just as my words 'Peace, Love and Unity' started the movement in the 90's, it's now evolved to a global movement much bigger than we could have ever imagined. Always stand up for what you believe in. Keep the peace and keep dancing!"

Mestre João Grande – A master of capoeira, a martial art which blends dance, song and acrobatics who brings his skills from Brazil.
In a statement he said, "I look forward to the parade where thousands are coming together in a common passion for dance and culture!"

Maurice Hines a Broadway actor who has been singing and dancing since the age of five.

Rosie Mendez – City council member, advocate, lawyer and legislator.
She gave a statement saying, Dance is a form of expression, it is a form of communication, and irrespective of what language you speak we can all communicate with each other through dance. So if you are sad or happy or in love – you can figure that out when you are dancing. I am thrilled to be an honoree for this year's Dance Parade."
Following the four Grand Marshals walking, Dances of Universal Peace, will head the parade with sacred music, dance and global historical symbols. The ceremony is reflection of this year's theme by celebrating diversity and culture.
Check out the promo video below: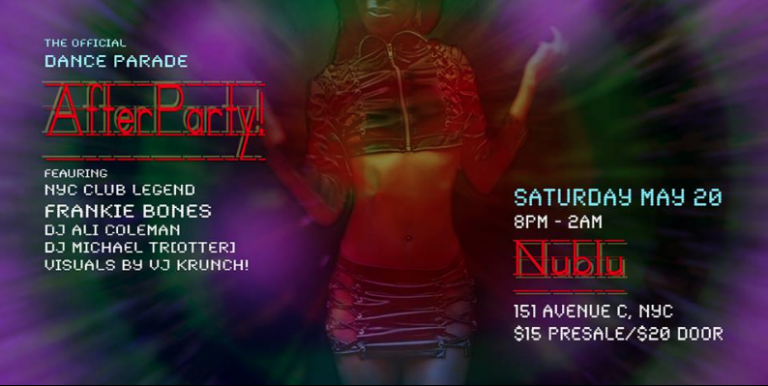 Leave a Reply