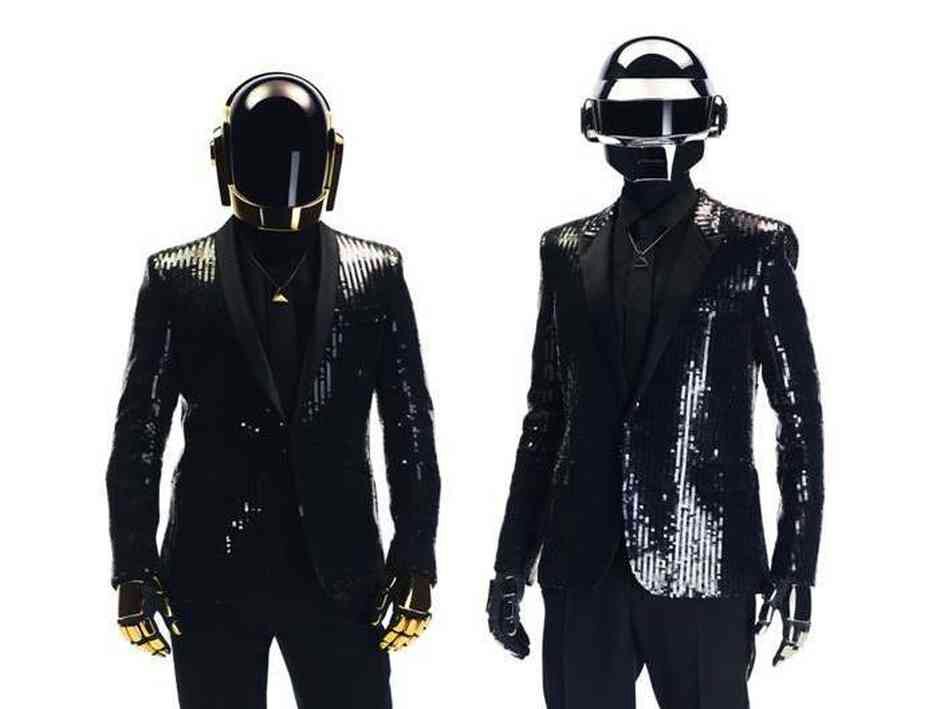 Edit 4/9/14: Several users on Reddit have pointed out that I missed a few other big names that did not make an Ultra appearance this year. Some of those mentioned include Chuckie, Deorro, Pleasurekraft, Bob Sinclar, and Madeon.
—
Ultra Music Festival is the pinnacle of the EDM scene in America. If you're a top name DJ, chances are you're expected to play a part in the three-day Miami music festival. This year, however, there were quite a few names missing from the lineup that were surprising. As headlines have reminded us, there were even a few artists on the original bill that were forced to cancel. Avicii, who was pinned to close out the Main Stage on Saturday, ended up in the hospital for emergency gall bladder removal surgery. He was replaced by deadmau5, who was not originally planned to perform at Ultra this year. Laidback Luke also had to cancel his show. His wife, DJ Gina Turner, went into labor with their third child. Luke cancelled plans for an Ultra set in order to go home and be with his wife and his newborn daughter. Dada Life also had a last minute issue. Stefan flew out to Sweden for abdominal surgery. There were also quite calls with Afrojack, who suffered from dehydration during Miami Music Week, and Tiesto, who hit his head on an LED light and suffered a concussion.
These last minute shake-ups in the lineup got EDM Assassin thinking – who else didn't play at Ultra this year? We came up with a list of 24 artists that should have rocked Miami. Some got to have some fun at Miami Music Week, but some others were other corners of the globe.
1. Flux Pavilion
We kick things off with a dominant force in dubstep. Oddly enough, Flux wasn't on the Ultra bill this year. His previous appearance at Ultra was in 2013 with Doctor P, where the two premiered several new tracks. While Flux didn't take the stage this year, he was still hanging out down in Miami supporting his pal Dillon Francis. He also did a meet and greet for Circus Records while spending time in Miami. Sounds like he still had a good time. What else has Flux been up to? Well, in February he came through BBC Radio 1 and put together a guest mix for Annie Nightingdale. His track with Steve Aoki, called 'Steve French', has also been getting some airplay.
2. R3hab
R3hab is one of those names everyone expects to play Ultra, so it comes as a surprise not to see him on the lineup this year. Like Flux, he was also in Miami though! He hosted the R3hab of the Jungle pool party at the Raleigh Hotel Pool on March 29th, featuring Michael Woods (who also appears on this list). He also got to spend time hanging out with fellow DJ's Don Diablo, Zedd, and Nicky Romero. It gets better! R3hab won IDMA's award for Best Remixer of 2013. Even though he didn't take the festival stage, he still got his party on in Miami, and we can all celebrate with 'Flashlight', his latest collaboration with Deorro.
3. Bassnectar
His Facebook bio explains that he is "temporarily off grid" and that he is making new music. He shared that he worked with 50 different people in 10 different studios in six different cities – and that was only in the past five months! Now Bassnectar says he has 26 new songs he is really proud of, and he describes them as being of different genres. Although we missed him at Ultra, he has some exciting tricks up his sleeve for the remainder of 2014.
4. Tommy Trash
Tommy made it to Miami, but Ultra is not the place you would find him. He played at SET Nightclub on March 27th, followed by No Sugar Added concert tour on March 28th. So while the Ultra stages missed him, his Trashed parties still managed to be a wild time. On Monday, April 7th, his new single 'The Little Death' with Killagraham will be released, so be on the lookout for that!
[soundcloud url="https://api.soundcloud.com/tracks/142859175″ params="color=ff5500&auto_play=false&hide_related=false&show_artwork=true" width="100%" height="166″ iframe="true" /]
5. Knife Party
Knife Party had an awesome 2013. Their Haunted House EP was released, featuring the controversial yet addicting track 'EDM Death Machine'. While Knife Party has kept a low profile over the past few months, you can find them playing the SnowBall concert tour this weekend in Denver. They were previously in Australia for Future Music Festival. Sorry Ultra, maybe next year?
6. Steve Aoki
If you were expecting another cake-tastic set at Ultra this year, sorry about that. Steve Aoki has been a busy guy. Following his time at SXSW in Austin, Aoki did come down to Florida to support Dim Make label artist The Chainsmokers at their show. Steve also announced he is playing Mysteryland this summer, and tickets for the festival went on sale today. Steve Aoki just released a new song with Diplo and Deorro featuring Steve Bays, called 'Freak'.
7. Porter Robinson
Although he wasn't at Ultra, he didn't even need to be there to create some buzz. Earlier this year, Porter already accomplished that by posting a heartfelt message along with his announcement for his new album, Worlds. He dropped 'Sea of Voices', the first new track from Worlds to immense support and positivity. It will be exciting to see what his album will be like and when in 2014 it will drop. Perhaps a major comeback to the Ultra stage in 2015 is in order.
8. Dash Berlin
His remixes have been carrying him through festival season. His remix of John Legend's 'All of Me' has especially done well and even received some radio airplay over the original track. Dash Berlin is not taking a break. 'Earth Meets Water', his track with Rigby Deband is finally seeing a release date of April 21st. We're excited for what will come next from Dash!
[soundcloud url="https://api.soundcloud.com/tracks/142883427″ params="color=ff5500&auto_play=false&hide_related=false&show_artwork=true" width="100%" height="166″ iframe="true" /]
9. Axwell
One third of former Swedish House Mafia was represented at Ultra with Steve Angello's massive set. That leaves us with two questions. First, what about Axwell? While he wasn't at the festival, his new remix got some play during a few DJ sets. The new remix is for 'Feel the Pressure' by Mutiny UK & Steve Mac featuring Nate James. It is now available on Beatport.
10. Sebastian Ingrosso
Ah, that's right, the second question. What about that final third of the Swedes? Where was the mighty Ingrosso? While things were heating up in Miami last weekend, Ingrosso was throwing his own party at Holi One Color Festival in Costa Rica. The love for Ultra is still there, though. He spread the word on social media asking his fans to vote against politicians kicking Ultra out of Miami. What a humanitarian!
11. Fatboy Slim
Last year, Fatboy Slim blew everyone away with his eclectic set at Ultra. This year, he remained in Miami in spirit. I'll give you a dollar if you show me a DJ set that didn't incorporate 'Eat Sleep Rave Repeat' into it in some way. (Just kidding about the dollar thing, I'm poor.) He is currently promoting a new track that is a part of his newest compilation album. The track is Gregor Salto's 'Samba do Mundo' featuring Saxsymbol and Todorov.
12. Arty
Arty was another culprit of performing during Miami Music Week but not at Ultra Music Festival. He played at El Real Arts during the first two days of Miami Music Week. He also played the Anjunabeats pool party following that. His new track with Above & Beyond featuring Zoe Johnston, 'You Got to Believe', is out now.
13. Bingo Players
It would have been really nice to see Maarten play at Ultra this year, but maybe following Paul's passing it would have been too emotional. Whatever the reasons were, it is totally understandable. Bingo Players did however have a special guest slot at Trashed at Nikki Beach during Miami Music Week. Skrillex gave Paul a shout out while he was on stage, and several DJ's acknowledged Bingo Players by playing one of their songs in their set. It is really beautiful to see the comradeship involved in this community. The number of artists who have paid respect to Paul and showed their support for Maarten is unbelievable but so wonderful. Kudos to Maarten is powering forward with all of the love of the EDM community. It feels great to say that the new Bingo Players single, 'Knock You Out', will be available on April 14th.
14. Michael Woods
If anyone is deserving of an Ultra set, it's Michael Woods. Like we mentioned earlier, Michael Woods was down in Miami performing at R3hab of the Jungle. He also played the Ice Palace and the SLS pool party, presented by Dmitri Vegas & Like Mike. A few months ago, Woods dropped his Ctrl+Alt+Del EP.
15. Morgan Page
What was Morgan Page up to last weekend? Oh, you know, just chilling with the lions and elephants in South Africa. Morgan Page played two sold out shows while in South Africa and took advantage of the wildlife for some funny Instagram photos. He was in Miami prior to Ultra and his trip to South Africa though, where he played a show at Club Adore.
16. Chris Lake
Chris Lake is coming off a major hit with 'Helium' featuring Jareth. He spent time in Miami playing shows during Miami Music Week at Nikki Beach for Trashed, but there was no Ultra show for him. He enjoyed his downtime with deadmau5's set at Ultra. He is currently promoting his remix of Indiana's 'Solo Dancing', which is available Monday.
17. Hook N Sling
Hook N Sling played a part during Miami Music Week, with shows at Dream Hotel, Delano Beach Club, and finally Nervo and Friends at SLS Hotel before heading out for Guatemala. Hook N Sling's 'Magnet' had a great run last year in the clubs, and now the new single 'Celebrate' with Empire of the Sun is available on Beatport.
18. Mark Knight
Deep house was absent from Ultra this year for the most part. Although Mark was at Miami Music Week for Toolroom Knights vs Stereo, it's hard to help but feel he should have brought some deep house love to Ultra. No need to feel blue, though. His brand new track 'The Return of Wolfy' premiered on BBC Radio 1 this past week.
[soundcloud url="https://api.soundcloud.com/tracks/142367670″ params="color=ff5500&auto_play=false&hide_related=false&show_artwork=true" width="100%" height="166″ iframe="true" /]
19. Tritonal
Tritonal have spent 2013 making a name for themselves with a big splash. They played several festivals, including Electric Zoo, released Tritonia: Chapter 001, and have a well-received weekly podcast. Their singles have gotten heavy play by other artists, and they seem to be the ones to watch. Their track 'Colors' with Paris Blohm featuring Sterling Fox got some play time at Ultra, and they promise that new music is on the way. Sounds like a good 2014 is ahead of us!
20. Brazzabelle
Our list is heavily dominated by the male DJ's, but Brazzabelle brought the girl power to Miami Music Week for Crespo and Friends at SL night club. Hopefully in the future we'll get more female acts on the Ultra stage, and surely she would be one of them. Previously she was in Tampa with fellow female musician, Helena. Brazzabelle's new song 'TIOAT' comes out in May.
21. Headhunterz
In a surprising turn of events, Hardwell closed out the last minute of his set with some hardstyle. That left us wondering where the king of hardstyle was that night. Headhunterz is on a roll, though. He used Miami Music Week to launch the first annual Hard With Style night for the record label. His track 'Breakout' with Audiofreq is now on Hard With Style Radio! Some great things are coming Headhunterz's way this year, and it will be cool to see how things unfold.
22. Duke Dumont
Duke Dumont, a rising star in the deep house world, is another who could have added something fresh to the Ultra lineup. Sadly, his name was nowhere in sight. During 2013, his track 'Need U (100%)' featuring A*M*E exploded in nightclubs everywhere. That song, along with 'The Giver' have given him quite a media buzz. Now his single 'I Got U' with Jax Jones is coming for another wave of dance floor domination. Hopefully his success will be reflected by an Ultra set next year.
[soundcloud url="https://api.soundcloud.com/tracks/123595763″ params="color=ff5500&auto_play=false&hide_related=false&show_artwork=true" width="100%" height="166″ iframe="true" /]
23. Daft Punk
What purpose does a list like this one serve without mentioning one of the biggest acts in dance music? It's pretty hard to believe that this iconic duo has never played at Ultra Music Festival. Over a decade later, and here we are. What is the hold up? Daft Punk and Ultra just makes so much sense! When will this happen? Prior to their performance at The Grammys, Daft Punk kept quiet during the release of their album, Random Access Memories. People were speculating that perhaps the French funk stars would resurface at Ultra this year, but those people were left disappointed. Should a Daft Punk set at Ultra happen? Definitely. Will that actually ever happen? The world may never know, sadly.
24. Calvin Harris
Here is a man with a flowing stream of success year after year in EDM and mainstream culture. He has had so many successful hits over the past year. Where was he? We may never understand why Calvin Harris wasn't at Ultra Music Festival this year, but at least we have new music to look forward to. Over the past year, 'Sweet Nothing' featuring Florence Welch, 'I Need Your Love' featuring Ellie Goulding, and 'Thinking About You' featuring Ayah Marar, singles off his previous album 18 Months, all achieved great success. Towards the end of 2013, he released 'Under Control' with Alesso featuring Hurts, which has gone on to become a festival anthem. Shortly before Ultra, Calvin debuted his new single 'Summer', which is surely going to go on to become one of the songs of the summer. That's why it is so shocking that he would pass up on an Ultra set this year. Besides Daft Punk's absence, which is usually expected, the lack of Calvin Haris-ness at Ultra this year was pretty apparent. On the bright side, the music video for 'Summer' drops on Monday.
Clearly, musicians are busy. They all have jam-packed schedules. For some, it conflicts with Ultra, and they miss the party in Miami. For others, they have the opportunity to play some of the craziest parties of Miami Music Week, but they don't get that golden opportunity to shine on one of the Ultra stages. Yes, many of our favorite acts came out in full force, but it's hard not to help but miss those that couldn't join in on the fun. There is always next year, and there are also plenty of more shows throughout the summer. This is just the beginning of festival season!
Do you agree with our picks? What artists did you wish came to Miami this year?
Leave a Reply