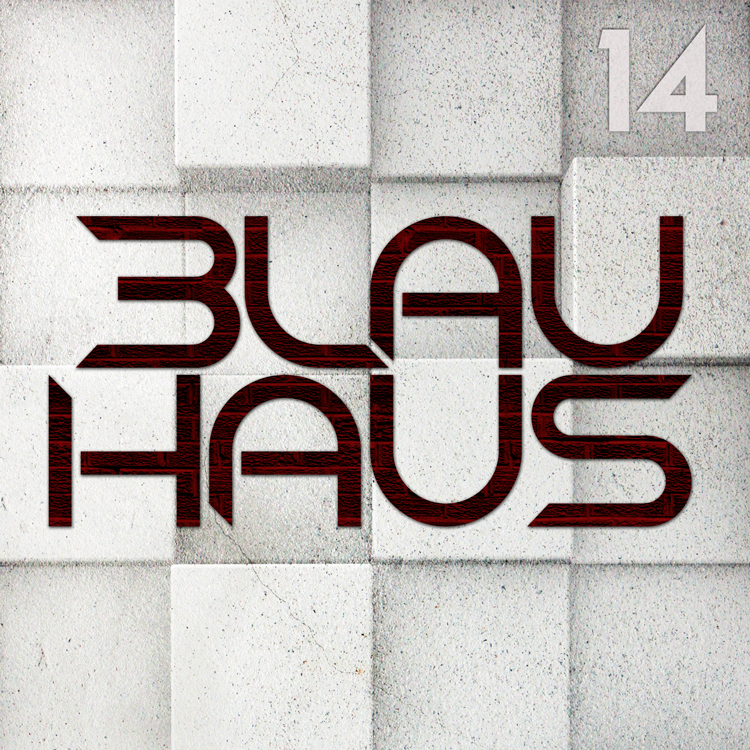 3LAU likes to burn down all expectations with 3LAU HAUS and this time he did it again with the 20th episode. This was was released just before the new year and it compiles his favorite tracks of 2013. This means you can expect a mix full of bangers. This set is just absolutely disgusting as you just want to rage your face off. He does such an amazing job with what he does and he cares about his music and fans. Here is what he had to say with the impending new year:
Well.

After 2.5 years of learning the trade, DJing frat parties and sorority formals at WashU in St. Louis, mixing mashups in my spare time, moving on to the main circuit of festivals where I met my inspirations who taught me the tricks, releasing Escape with my best friends Paris & Simo and Heather Bright, hauling ass the whole way… I'm finally, finally ready.

What started as a homegrown project of two college kids (myself and manager Ross Festenstein) has now morphed into what was once an unthinkable future. It's thanks to my team at Three Six Zero Group, CAA and to ALL OF YOU who have believed in me and my creative vision that…

This year is going to be OUR YEAR.

I'm lucky enough to have finished 5 original releases, all in very different styles, featuring extremely talented vocalists. I've tried to master lots of different genres since I've come to love all different kinds of dance music, so I wanted to mirror my original style with the style of the mashups that began my career. To give you some hints, some of the stuff for 2014 will include:

– My favorite song thus far feat. Bright Lights, the singer on Escape: http://instagram.com/p/ikIrImjKiC/

– A "BANG"in club record with aggressive vocals & 3 totally different drops, the definition of an "original mashup."

– A trance collab w/ a HUGE artist who's a big inspiration of mine & 2 other collabs w/ talented up and comers.

– A 140 bpm melodic offbeat dream-track, an experiment of mine that turned into an unclassifiable song.

Even beyond dance music, I'm looking forward to releasing acoustic versions of these songs. Whether piano or guitar, I think it's important for any artist to convey their sources of inspiration.

While there's lots of new stuff on the horizon, for those who have been listening for a long time, or even those who are just gettin into my music, I'm excited to continue releasing the 3LAU HAUS series & the signature mashups that got you all on board in the first place !!!

So let's kill it this year guys, let's show the world that all it takes to make it is a little talent, a lot of passion, and a boat-load of hard work.

Much Love,

– J
Without further ado, check this mix out right now! Download it since it is free!
Here is the tracklist:
1. Mako – Beam (Dannic Mix)
2. Paris Blohm – Miracle (Original Mix) vs Reload (Acapella)
3. Ace Hood – Bugatti (Diamond PIstols (Unoriginal Mix)
4. Quintino, MOTI, Taylor Renee – Dynamite (Original Mix)
5. Sidney Samson, Alvita – Make The Club Go Like (Original Mix)
6. Snow Patrol – Chasing Cars (Gazzo Remix)
7. Michael Woods – Clanga (Original Mix)
8. Tritonal – Now Or Never (Original Mix)
9. Funk D & Jay Sunday – Muthafocka (JWLS Remix) vs Calvin Harris – Flashback (Acapella)
10. Leon Bolier – Trumpets (Club Mix) vs Calvin Harris – Flashback (Acapella)
11. Hardwell & MakJ – Countdown (Original Mix)
12. The Killers – When You Were Young (Calvin Harris Remix)
13. Martin Garrix, Jay Hardway vs Amba Shephard – Wizard Soldiers (3LAU Edit)
14. Snails & Botnek – KRMT (Original Mix)
15. R3hab, Nervo, Ummet Ozcan – Revolution (Original Mix) vs Robin Thicke – Give it 2 U (Acapella)
16. Hardwell feat. Matthew Koma – Dare You (Original Mix)
17. Dyro feat. Radbound – You Gotta Know (Original Mix)
Leave a Reply