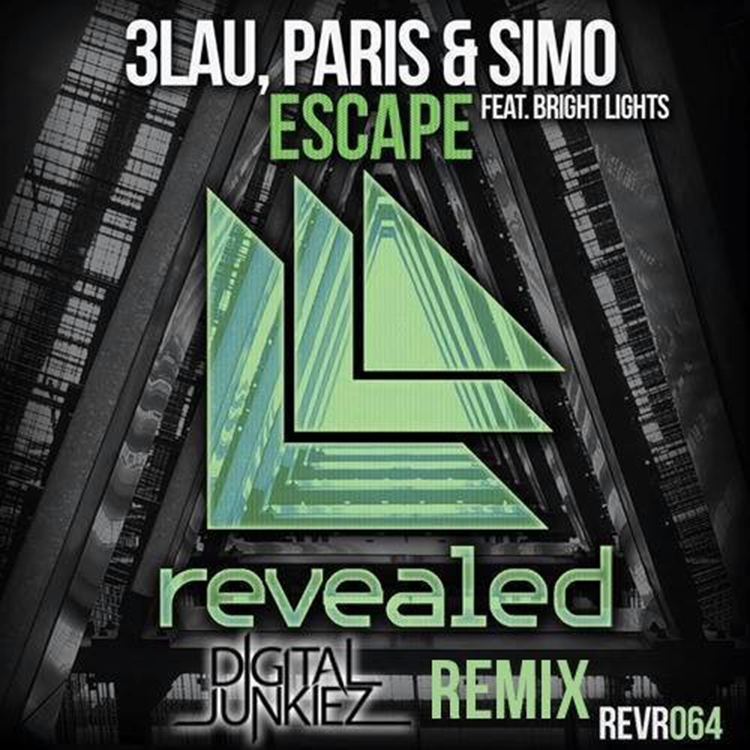 Apparently, there was a contest to see who can remix the best version of 3LAU, Paris & Simo feat. Bright Lights's 'Escape'. Digital Junkiez entered this amazing remix in as their submission and it kills. They took the great song and decided to make it better which was a hard task at hand. Digital Junkiez had this to say about their track:
3LAU teams up with Paris & Simo to create a massive big room record. The duo's from New York City add there own version onto this record and create this incredible Remix.

We want to give a big thanks to everyone who took their time out to vote for us in the 'Escape' Remix Contest, we appreciate all of your votes and comments. In response to that we decided to give this Remix out for free! Grab your free download today!!!

Support by: Henry Fong & Exodus
You really need to check this track out and download it!
Check out Digital Junkiez on Facebook, Twitter, and Soundcloud.
Leave a Reply