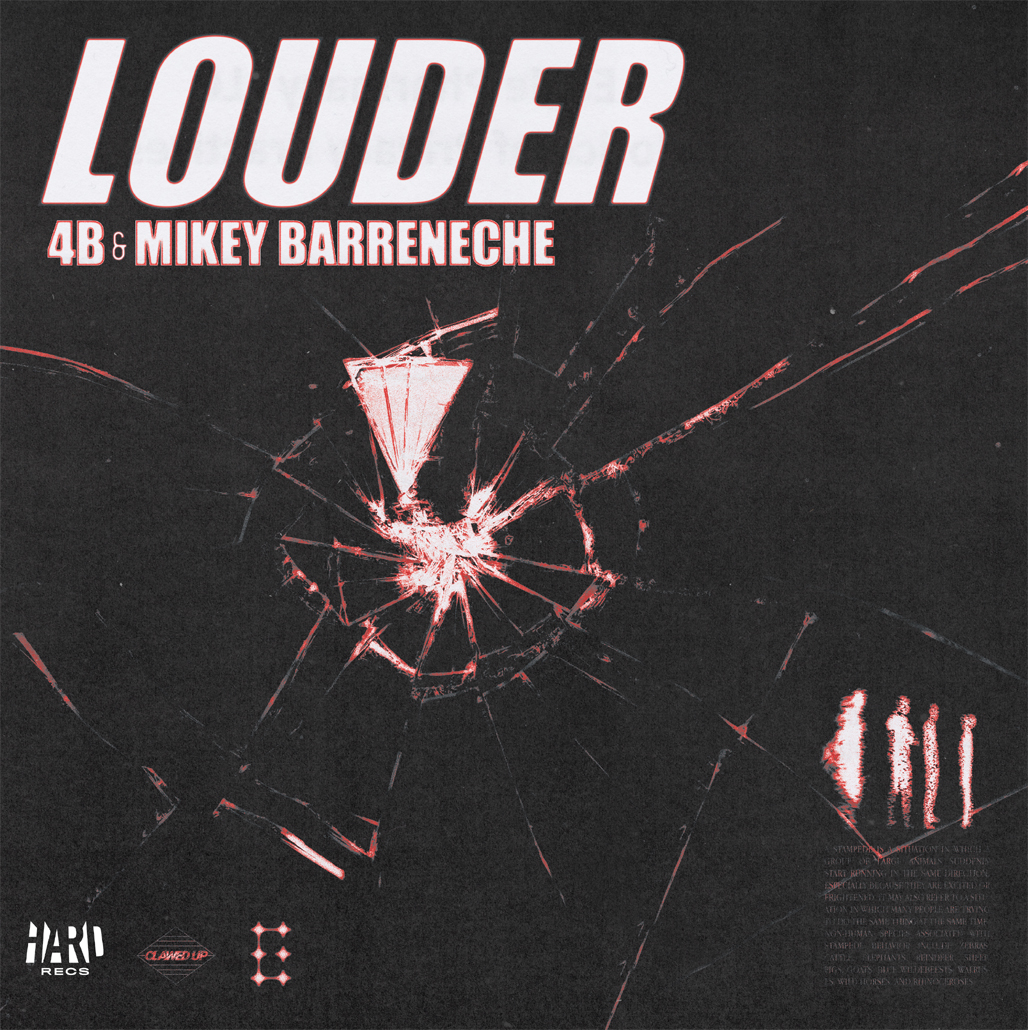 Robert McKeon Jr., better known as 4B releases, "LOUDER," a remake of "Knock On Wood" by Amii Stewart in collaboration with Miami-based producer Mikey Barreneche on HARD Recs.
The song features a dynamic bassline, catchy vocal riff as an ode to the known original, and trumpet instrumentals combined with 4B's production skills to make a fresh and fun version of "Knock On Wood."
4B told us "'Knock On Wood' by Amii Stewart is such a classic. I was so pumped when Mikey hit me with this idea. This one is super fun to play out live. I've played it at most of the festivals I was at this year, so excited to finally have it out on HARD Recs."
Mikey Barreneche added I'm excited to see how this generation responds to the track. A lot of younger people may have never even heard the original sample, so it will be a cool thing for them to later find the record 'Knock On Wood' and say, 'oh, wow, that's where they got that sound from.' I'm happy to finally be releasing with Insomniac/HARD Recs. I have been sending demos for a couple of years, so to get a release is always something special."
Enjoy it below.
Leave a Reply