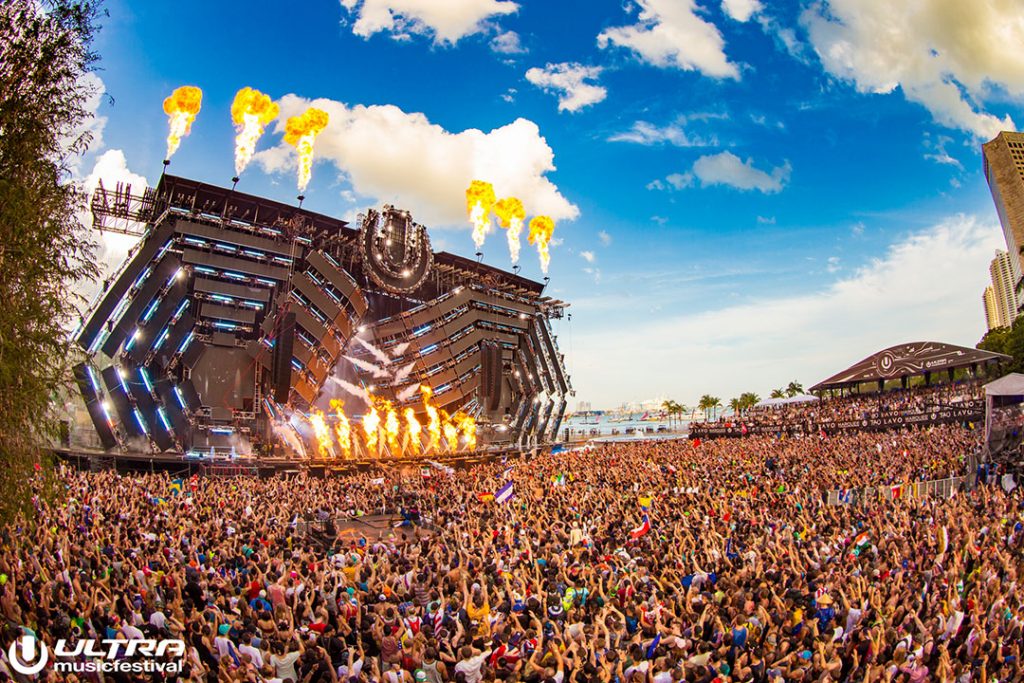 Getting to festivals is hard — friends that show up late, traffic, last minute errands that need to be run, etc. Keep one thing in mind, Ultra is the place to be during Miami Music Week. Everything from the the new music that is going to get played, to special appearances, to exclusive afterparties and more is what makes the Ultra weekend so special and elite. With that said, we want you to take the initiative of getting there a little earlier on each day to check out the following acts.
Here are our top 5 artists to see before 5PM
#5. Chris Lake – Saturday – UMF Radio Stage – OWSLA Curated – 2:30PM
Chris Lake really came to life in 2015 with his  remix of "How Deep Is Your Love" and "California." The latter is especially a favorite of mine, the his signature melody and the authentic 2Pac vocals do so well together. Seeing him at the OWSLA stage is a nice switch-up to what that label is usually about, so those fans will be getting a good treat with CL.
#4. Vini Vici – Sunday – ASOT Stage – 4PM
Psytrance is kind of like eating octopus. You may be a little weirded out by it at first, but if you give it a try then prepare to have your mind blow. More and more people are riding the wave of psytrance into uncharted musical territories and not going back once they hear what that particular sub-genre is about. If you haven't yet, the Israeli duo can really open you to a new side of music.
#3. wAFF b2b Nathan Barato – Sunday – Resistance Stage – Arcadia Spider – 3:30PM
Hot Creations is easily one of my favorite labels out there. Their style of tech house is unmatched and it shows with their artists. wAFF b2b Nathan Barato is going to be one for the books. Trust me when I say that their set will be one of the best of the weekend and you will not stop dancing once during that time.
#2. Patrick Topping – Sunday – Resistance Stage – Arcadia Spider 4:30PM
I've only just recently gotten really into Patrick Topping and I'm mad at myself for taking so long to do so. This guy is a MADMAN. His remix of "Dem A Pree" is an absolute belter, his collabs with Green Velvet are still something I hear in various sets today, and every single piece of work he releases on Hot Creations is epic time and time again. He's a true gem within that Ultra lineup, and I really hope as many people as possible will come out early to see him.
#1. The Martinez Brothers – Sunday – Resistance Stage – Carl Cox Megastructure – 3PM
These two guys may be hottest duo in the techno and house world today. Everything from forming Tuskegee Records with Seth Troxler, to getting exclusive merch and hat releases with New Era, to even creating their own label Cuttin' Headz, is what makes these two brothers from Bronx so special. The fused elements of techno and hip hop and everything in between and their ability to mix so all of these ingredients together is phenomenal. I already know that this will be one of the most packed stages of the day at Ultra, and it's only going to be 3pm. Don't forget about their 24 hour set later that night…
Leave a Reply