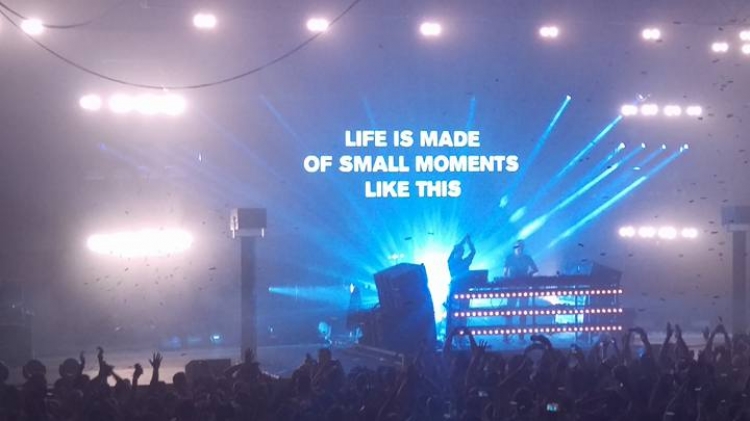 The excitement for this had built steadily once I knew my best friend Juls was well enough to cope with a night full of music. After months of illness and hospital stays she felt ready to take on the big step of hearing for herself what I had long described as one of the special nights of life. A concert with Above and Beyond.
A short walk from our hotel to the venue on a mild Spring night (Thank you Melbourne!) we arrived to wait patiently in an ever growing queue and my ever growing nerves at having a camera that I described as personal yet the venue may deem as media. When the doors finally opened my worst fears were realized and sadly nothing but a phone was allowed inside, this was probably the only downside of the entire night, having to check it in at the Cloak Room rather than enjoy a few decent photo's at long range. ASOT allowed it so I was slightly disappointed that either the management of the artists or the venue saw fit to refuse photography.
After losing Juls due to this incident I then had to rush inside the venue to find her in the half dark while opener Grumm was giving a more than decent performance of grooving House vibes mixed with some heady dark trance and as the bass hit me my nerves and annoyance at having to leave the camera dissipated quickly. We found our way up into the balcony area where some seats were provided as I doubted Juls strength to stand for a full five hours so we took the opportunity to sit for awhile. This was my first trip to Festival Hall in downtown Melbourne for more than two decades and the place still smelled of the sweat of former boxing events that the place was infamous for. Not a lot had changed other than a reconfiguration of bar's for alcohol consumption which now made it an 18+ venue rather than the 80's venue for teen superstars that it hosted. Prices were reasonable but although the venue notice said free water it cost us $4 each which again brought a slight frown but when Above and Beyond hit the stage that frown was completely vanished.
It had been quite a few months from that wonderful summer evening on New Year's Day that they had lit up the Myer Music Bowl in an outdoor setting and although that was the plan again, Melbourne's miserly weather played a part in having the concert moved indoors for fear of rain, again Melbourne laughed in everyone's face and turned on the first sunny day of the week but we all at least knew being inside there was no stopping it at all.
The crowd were subdued during Grumm's performance and perhaps that was just the anticipation of the arrive of A&B and as luck would have it, I was stuck in a bathroom line as the trio hit the stage and the noise from the audience was phenomenal. The energy levels rose immediately and to my delight the strains of Eric Prydz Generate began to power out of the speakers and from that moment I just knew this was going to be legendary.
On making my way back to Juls and our balcony view I saw Jono and Tony already hard at it behind the decks and the crowd starting to writhe in one rhythm with them, Prydz was a perfect way to blend their style of show and visuals with the messages contained within each display. "All The Love you Generate" rang out in the 20k strong crowd and a rising crescendo of applause and screams to the message that read 'Taking you back to some old therapy'. While the set had three new ID's from Anjuna interspersed within it the set was strongly filled with Group Therapy and We Are All We Need albums and the crowd were in fine voice each time a visual echoed the next tune.
Sun and Moon is still my absolute favorite and I would love to know why they insist on only giving us a chorus of it in a set but it lead seamlessly into Don't Forget About a Thing Called Love so my mind was taken off the question to dutifully sing along as loud as I could.
On a pleasant side note the paramedics were having a wonderful night of enjoying the music with only a handful of incidents, mainly drunk and one young guy having missed his footing on the many steps up and down to bathrooms and smoking area's and the crowd were definitely a wide collection of all ages and not one was disappointed. The smiles radiated back to the guys as they pumped out fav after fav and the finale with the paper cannons going full pelt and the little dig at the weather on the big screen telling us all how they feel about Melbourne. The night was a triumph for them once more.
"Every time we play here, it rains
but Melbourne
You Shine…"
The finale of the typing filling the screen with 'Everyone say hel…G'day' brought the house down and I'm fairly certain if time had permitted the crowd would have happily allowed A&B to entertain them all night long. They said their farewells and left special guest Ilan Bluestone to close out the last hour and also perform the after party at the nearby Casino later in the early morning.
This was my first time at seeing Ilan and I was anticipating greatness due to what I'd heard via live streams and his music over all but even though I don't wish this to be a downer on the night, I ended up a little disappointed. The high energy that Above & Beyond had taken the crowd to came crashing down around their ears and I don't want to lay blame at Ilan's feet as all night I had that niggling thought that the aging sound system that is Festival Hall was the one piece of equipment that needed a definite upgrade. It distorted some of the bass and made the vocals on quite a few of the tunes quite muffled and despite the crowd knowing the words it left me again a little annoyed that what I had heard at the outdoor venue in January was definitely not the quality here. I do also find it a little strange that Ilan was left to close as I feared the excitement may peak with A&B and wane and I was correct. Whether the soundsystem annoyed him, some of his transitions seemed off and not as smooth or perhaps he felt the crowd was a little off after A&B I'm not sure.
So after being taken so far into the sky with A&B, I felt I was in freefall towards the end of the night but I do admit that Ilan kept stepping it up from the first tentative few tracks but it never quite delivered what it promised.
I can say unequivocally that Juls smiled for the entire evening and even attempted an hour of two up on her feet unable to sit while Tony and Jono commanded the crowd, despite her protests of needing two days recuperation afterwards the entire night was truly 'All We Needed' and we thank Above and Beyond for that memorable moment. As they said 'Life is Full of Small Moments' and I will never get enough of those.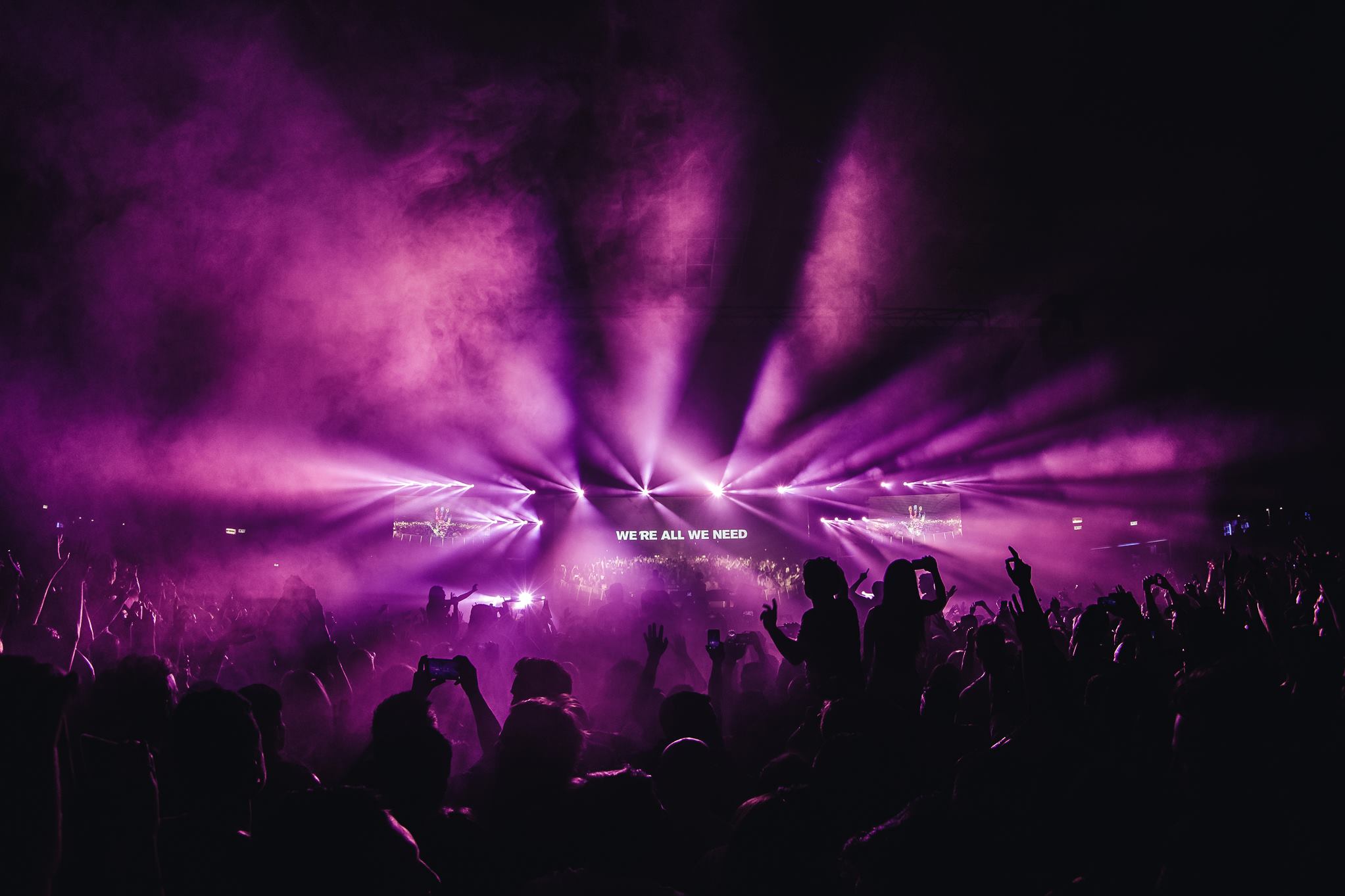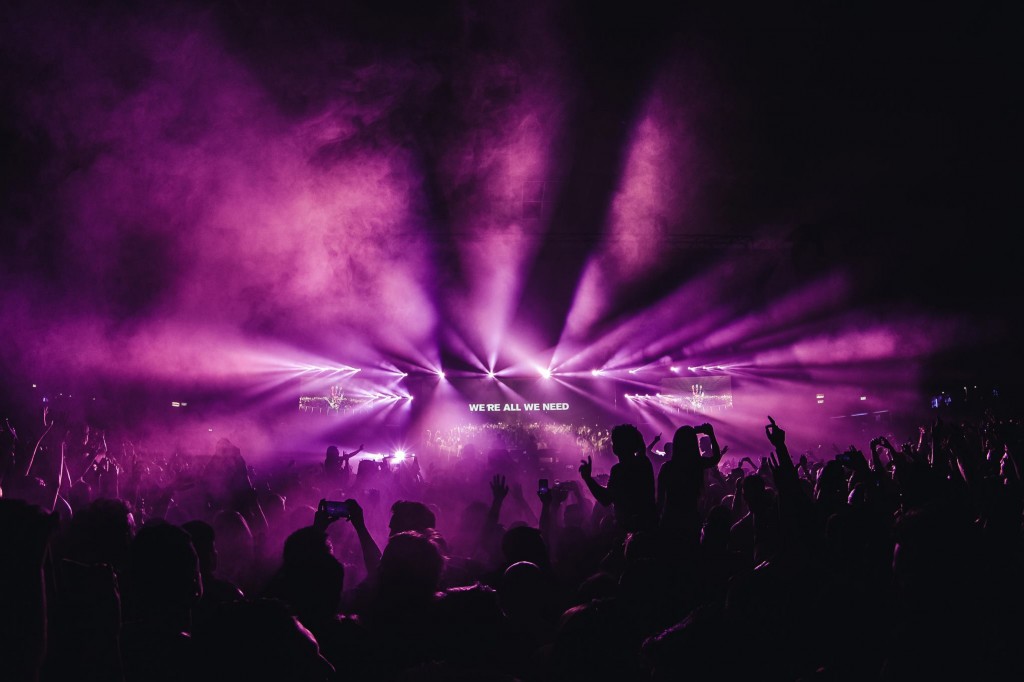 (nathan doran photography)
Leave a Reply