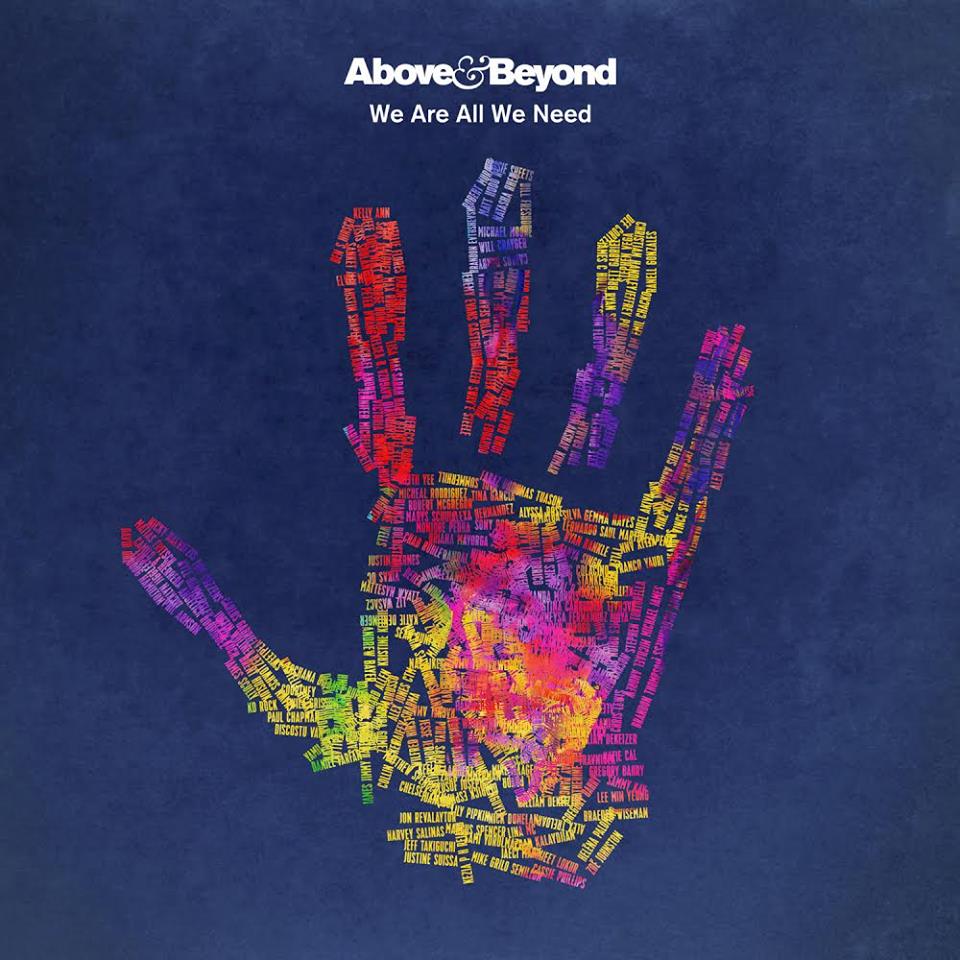 Above & Beyond. A name recognized around the globe not only for their music but also their performances. Fans travel thousands of miles to see them perform and listen dutifully each Friday for the Group Therapy podcast. Each release brings a new wave of admiration from fans of the music, but an album… Above & Beyond are etching their names into the memories of dance music fans everywhere with what they have created. Take a look and a listen below for tracks off their upcoming album, We Are All We Need.
[youtube http://www.youtube.com/watch?v=L-S0kP0iRRw?rel=0]
"Quieter is Louder"
The first track off of the album is an intro of sorts. The video is a compilation taken from Above & Beyond shows around the world and many from the highly anticipated ABGT 100 at Madison Square Garden on October 18th of 2014. No vocals are included in this track, though there are excerpts from news outlets reporting on the 100th episode of ABGT and fans around the world expressing their love for the leading trio of Anjuna. There is not much to the song as it is slightly under two minutes long, but it adds anticipation for the listener, giving high expectations for the 15 songs that follow.
[youtube http://www.youtube.com/watch?v=phXRX1p8woY?rel=0]
"We're All We Need feat Zoe Johnston"
The title track from the album is a whirlwind of emotion for listeners, especially in conjunction with the video. The incredible Zoe Johnston accompanies this track in a heartfelt message about friends relying on each other after so many years. The video follows a high speed car chase of two women that are running from their past. Flashes of their lives before cut in and out, along with pictures of Above & Beyond plastered to the dashboard of the car. The song itself is not overly complex but the lyrics bring out the emotion of the melody; reminding us that we should look to our friends and those we are close with in times of need. They are all we will ever need.
[youtube http://www.youtube.com/watch?v=yU8Auh5Xp-8?rel=0]
"Blue Sky Action feat Alex Vargas"
Above & Beyond chose a slightly different angle with "Blue Sky Action" as it is representative of a more uplifting genre of trance. Vocals are provided by Alex Vargas while the backup vocals look to be coming from Above & Beyond themselves (watching the video). The video follows a protagonist in a futuristic world where the Earth seems to have been evacuated. A single person is followed, seeing blue sky for the first time in memory. An otherworldly ship descends and a Wall-E-like situation unfolds as he shows her items he has found. As she prepares to leave, a single plant begins to grow and the protagonist brings it to her in his boot, reminiscent of the movie. The uplifting nature of this song follows the arc of the video, giving listeners hope that they can become masters of not only themselves, but their world.
[youtube http://www.youtube.com/watch?v=qbtbZUmljDI?rel=0]
"Sticky Fingers feat Alex Vargas"
Have you ever had someone stuck in your head? They are all you think about, you see things that remind you of them everywhere. A song, a restaurant, anything.. Above & Beyond capture this phenomena perfectly as they describe the feeling as someone's sticky fingers inside your head. The vocals are done by Alex Vargas in a deeper register, conveying the impact that someone can have on your life, even after they are no longer a daily fixture in it. The video echoes this sentiment as a man continually sees a woman from his past as he tries to build a new life with someone else. The conclusion of the video is open-ended, leaving listeners wondering whether or not it is a good thing for those sticky fingers to be in your head.
While these are the only four songs that have been released off the album thus far, we are given an array of styles and directions from Above & Beyond that satisfy every fan, leave them itching to get their hands on the other 12 songs yet to be released. The album can be pre-ordered through iTunes where the four tracks we have previewed here will automatically be downloaded. In anticipation of the enormous support for the album, a "We Are All We Need" tour has been announced with dates across the United States, Canada, and Europe. Tour dates and tickets can be seen and purchased here.
With 12 other tracks set to be released along with the four shown above, Above & Beyond will once again capture the attention of the dance music world. On January 19th the album will release, while the United States and Canada must wait an additional 24 hours to experience an all new Above & Beyond album that will surely capture our hearts.
Leave a Reply