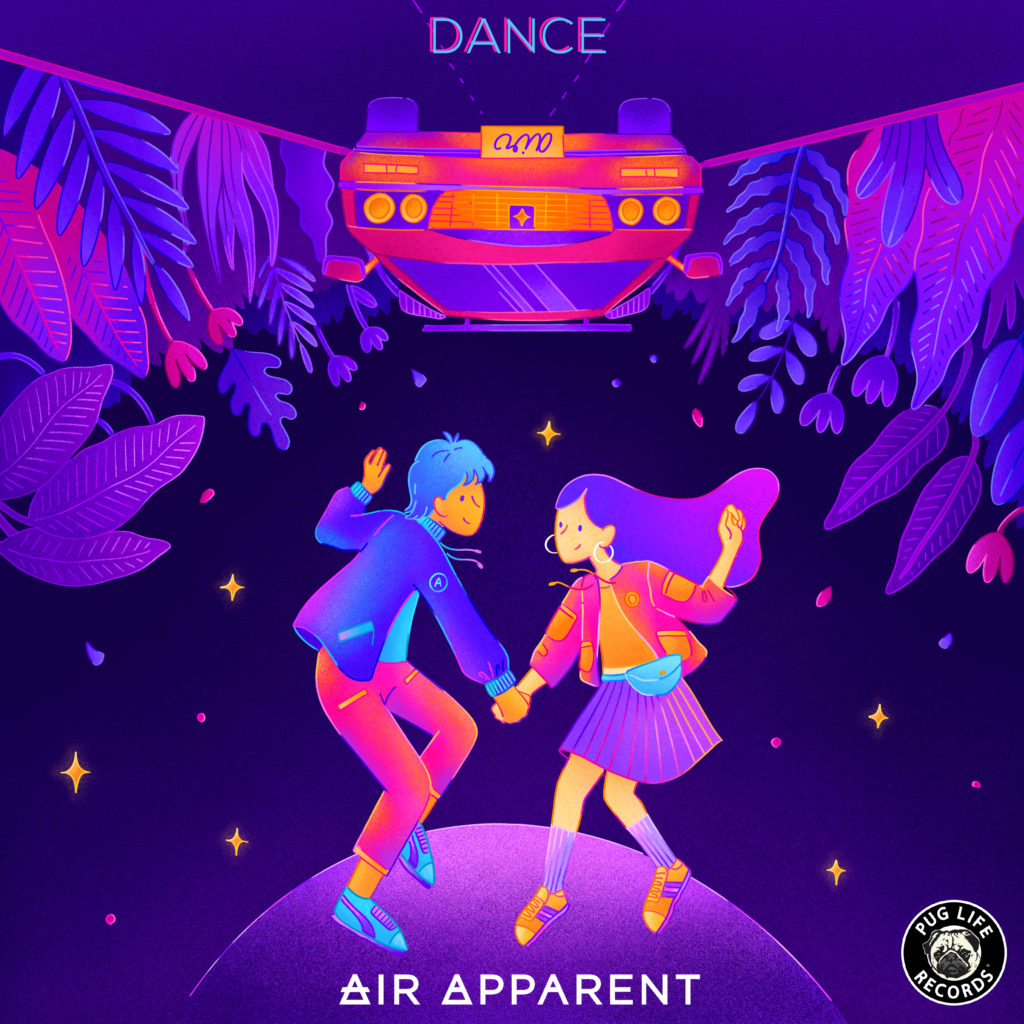 Following his recent single "Cosmos," the California-based producer AIR APPARENT returns to deliver another jubilant electro-pop track, "Dance" via Pug Life Records. Straddling the lines between pop and dance music, the track features a lush and bubbly soundscape that immediately captures the listener's attention. Opening with a light-hearted melody, the song floods with captivating vocals before cascading into a disco-reminiscent soundscape. Designed with the dancefloor in mind, "Dance" lures the listener to find release and nostalgia throughout the three-and-a-half minutes of the track. AIR APPARENT effortlessly fuses elements of bubbly pop music with a groovy bassline, offering a refreshingly unique sonic expression.
AIR APPARENT told us that "My friend Lulu and I wrote this song together about the experience of meeting someone in a club, having no idea who they are, and not knowing what to say – but hoping to dance the nervousness away. It came from specific experiences we had both had but chosen never to act on. So in a way, it's a projection of what we've both wanted to do having been in that situation. On a more abstract level, it's a song about dancing your fears away. Dancing alone or with my girlfriend alone in my room has been a therapeutic escape during quarantine. I want people to know that sometimes it's easy to get caught in your own head with anxiety and nervousness. But it's possible to break out of it and physically pry yourself out of your own head by trying something fun, like starting to dance!"
Enjoy the track below and follow AIR APPARENT.
Leave a Reply