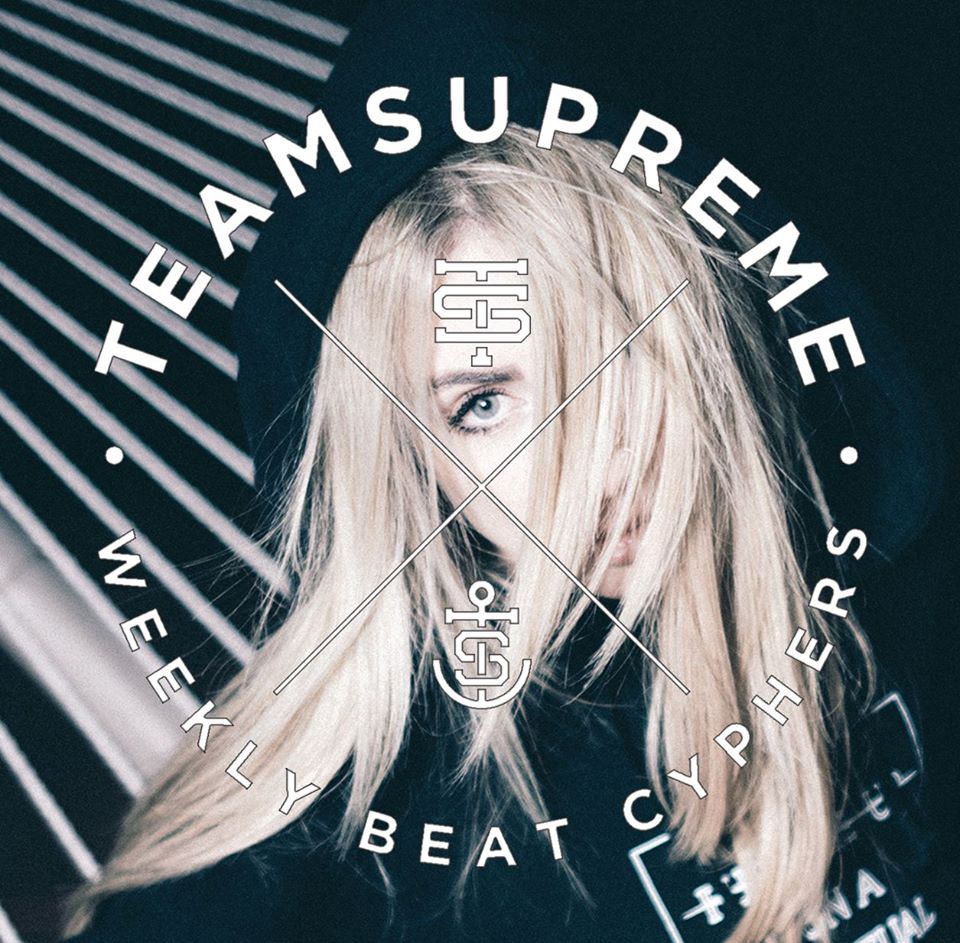 I am proclaiming it right now. Alison Wonderland wins. She wins it all. She tamed up with Team Supreme to give producers a chance to flip her track, "Messiah" with M-Phazes. She received 300+ 1 minute remixes. What came out of that was a 27 artist blend of a single track to create a mix. Essentially, this is what Team Supreme does and it is made up of a number of artists such as AWE, Mr. Carmack, Hoodboi, Djemba Djemba amongst many others. Woah. This mix is fire and it has artists like Lido, Slumberjack, AWE, Take/Five, and many others involved.
[soundcloud url="https://api.soundcloud.com/tracks/308752176″ params="color=ff5500&auto_play=false&hide_related=false&show_comments=true&show_user=true&show_reposts=false" width="100%" height="166″ iframe="true" /]
Tracklist:
0:00-0:55 @awe
0:55-2:04 @neofresco
2:04-3:12 @snufmusic
3:12-4:20 @chattytrees
4:20-5:14 @andravida
5:14-6:24 @auralponic
6:24-7:20 @swindail
7:20-8:42 @tsuruda
8:42-9:36 @cambotmusic
9:36-10:46 @samnezz
10:46-11:40 @flyingsquirrelbeats
11:40-13:02 @officialjupe
13:02-14:04 @nukumachi
14:04-14:58 @slumberjack
14:58-15:26 @taskerthetasker
15:26-16:50 @grrrreatdane
16:50-17:46 @svberbeats
17:46-18:54 @kianzohoury
18:54-19:52 @mrmph
19:52-21:14 @fekibeats
21:14-22:20 @davidkimmusic
22:20-23:02 @thingstoimproveupon
23:02-24:06 @jabair
24:06-25:16 @takefivemusic
25:16-26:26 @miscenemy
26:26-27:20 @boltex
27:20-fin @lidogotsongs
As a bonus, check out Crankdat's remix of the track. It wasn't included in the mix, but it warrants to be shared and heard. Plus, it is available for free!
[soundcloud url="https://api.soundcloud.com/tracks/308886630″ params="color=ff5500&auto_play=false&hide_related=false&show_comments=true&show_user=true&show_reposts=false" width="100%" height="166″ iframe="true" /]
Leave a Reply