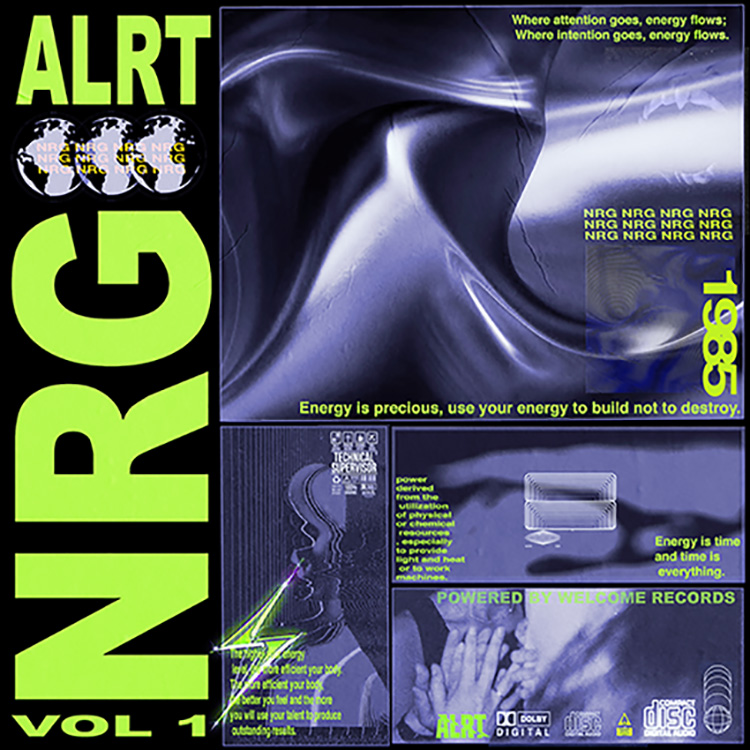 After unloading a steady barrage of releases throughout 2019,  ALRT picks up right where he left off unleashing his latest weapon, NRG Vol.1 EP and this bass behemoth might just blow your speakers!
The five-track release sees the talented producer brings a new and welcomed sound into the bass scene as he pushes boundaries with unheard blends of sub-genres to create something epic. From opener "Higher Love" to the rhythmically charged bassline of collaborative track "Feel My NRG" with Callum Higby.
Speaking on the rest of the EP, he says: "NRG' is high energy music that is highly influenced from the 90's electronic music scene. 'Feel My NRG' is an all out hard dance sound which expresses the movement and motivation I am wanting to push to all listeners. Tracks such as 'Higher Love' and 'RVLTN' bring that same upbeat intensity, with unique twists and surprises as you continue to listen through."
Counting support from the likes of Joyryde, Kayzo, Ghastly and DJ Snake, make sure you jump on-board with ALRT as well!
Leave a Reply