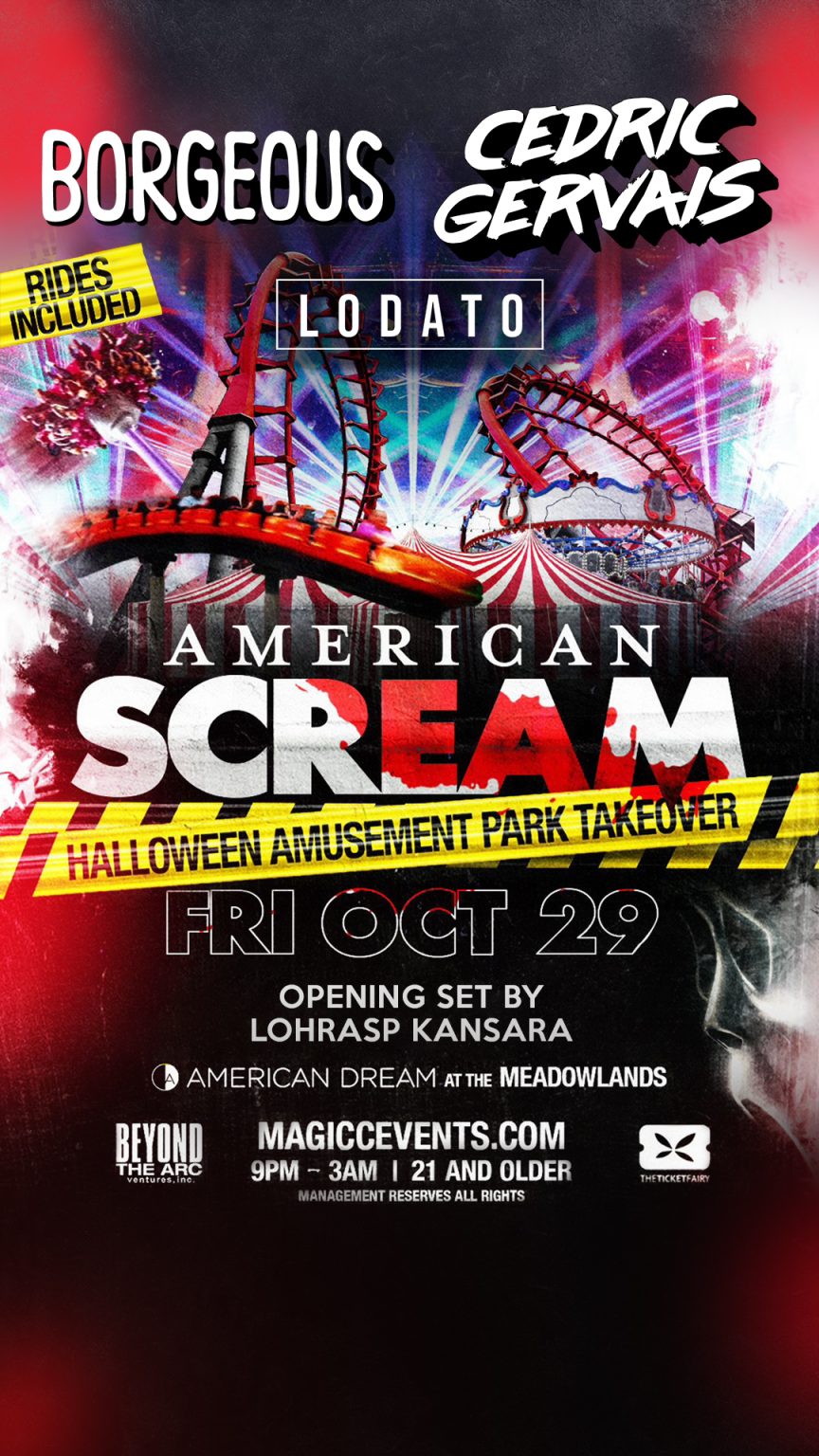 It's not everyday you get to experience a theme park, headlining electronic acts, and a Halloween event all in one go. Yet, that is exactly what BTA Events has put together for the masses come Halloween weekend, specifically October 29th.
'American Scream' is a play on the huge entertainment complex center name in East Rutherfold, New Jersey called 'American Dream,' it houses multiple theme parks, retail stores, and more under one gargantuan roof.
'American Scream,' will be held within the Nickelodeon theme park area of the building, so expect to see Nick characters and scary decorations alongside headlining EDM acts that are confirmed to perform.
'American Scream' will hosts 3 headlining acts and 1 opening act. The 3 headliners booked to play are Borgeous, Cedric Gervais, and LODATO and the opening act is Lohrasp Kansara.
Unless you've been living under a rock, one is familiar that some of these names have played huge festivals around the world, sold thousands of records, and are a staple of electronic music culture.
Fusing EDM, Halloween, and a theme park together in one go is a no-brainer when it comes to to the epic fun guaranteed to be had in this case.
You can find your tickets for this event here.
Leave a Reply