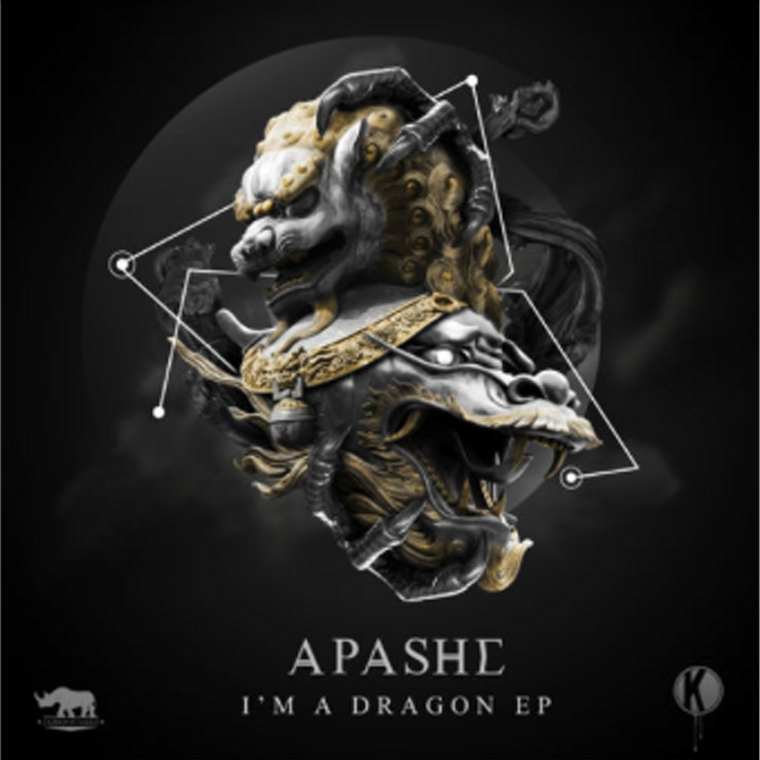 Belgian-Canadian bass designer Apashe has dropped a fresh two-track Eastern-influenced EP, titled "I'm A Dragon". Both songs carry his signature style, with a bass-driven sound design interwoven with more complex trap beats than what you'd hear from most other artists.
The title track has Sway spitting some fire, as he tells you that he's a dragon over muffled bass and an Asian sound design. The first drop isn't that catchy but is good enough to keep you listening. The next drop comes almost immediately and doesn't disappoint as the bass is back and it goes hard. A different, muffled bass as well as classical influences take up the space afterwards until there are another few drops that go just as hard. The song seems to have ended at the 5 minute mark after 4 drops, but it fades back in with more fast-paced Asian influences for one more build up, that makes restarting the song totally worth it and then some. There isn't a proper drop in this section, but it doesn't need it as horns and more classical influences create an atmosphere similar to that in the hype just after a fight.
Next up is Kannibalen, named after the label that Apashe is signed to and signifying the cannibalistic theme of the song. There are more Asian influences and a robotic voice proclaiming that "the human race is f*cked", as Apashe's signature bass design wafts in to the drop. The bass design is faster than his previous work, and this gives the song an edge that comes to a head around two minutes in with a huge bass repetition that leaves you in awe. The breakdown follows and is an excellent mix between the horror of cannibalism and the Asian influences that permeate the song and EP. The second drop is similar to the first, and another impressive breakdown closes a short EP. Apashe has proven himself to be a dragon with this EP because it is absolute fire, and it's a short but wild ride that never lets up. Don't miss out and have a listen below.
[soundcloud url="https://api.soundcloud.com/playlists/88092762″ params="auto_play=false&hide_related=false&show_comments=true&show_user=true&show_reposts=false&visual=true" width="100%" height="450″ iframe="true" /]
Leave a Reply